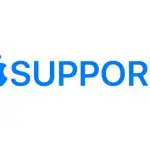 Share
With watchOS 7, you can share watch faces with friends. Shared faces can include the complications included in watchOS as well as those created by third-parties.
Note: The recipient of the watch face must also have an Apple Watch with watchOS 7.
Share a watch face
On Apple Watch, show the watch face you want to share.
Touch and hold the display, then tap
Tap Add Contact to add a recipient, then tap Create Message to compose your message.
Tap the name of the watch face, then tap "Don't include" for any complications that you don't want to share.
Tap Send.

You can also open the Apple Watch app, tap a watch face from your collection or Face Gallery, tap then choose a sharing option.
Receive a watch face
You can receive shared watch faces sent to you in Messages or Mail, or by clicking a link online.
Open a text, email, or link that contains a shared watch face.
Tap the shared watch face, then tap Add.
If you receive a watch face with a complication from a third-party app, tap the price of the app or Get to download the app from the App Store. You can also tap Continue Without This App to get the watch face without the third-party complication.
For more information, see the Apple Support article Share Apple Watch faces.