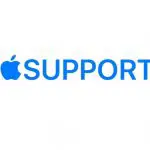 Look around streets in Maps on iPod touch
You can view cities in the Maps app

in an interactive 3D experience that lets you pan 360 degrees and move through the streets.
In select cities, tap on a map or information card.
To change the view, do any of the following:

Pan: Drag a finger left or right.
Move forward: Tap the scene.
Zoom in or out: Pinch open or closed.
View another point of interest: Tap elsewhere on the map.
Switch to or from full-screen view: Tap or
Hide labels in full-screen view: Tap the information card at the bottom of the screen, then tap

When finished, tap Done.

Look Around is available in select cities. See the iOS and iPadOS Feature Availability website.