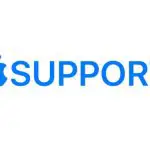 Use Apple Watch with a Cellular Network
With Apple Watch with cellular and a cellular connection to the same carrier used by your iPhone, you can make calls, reply to messages, use Walkie-Talkie, stream music and podcasts, receive notifications, and more, even when you don't have your iPhone or a Wi-Fi connection.
Note: Cellular service not available in all areas or with all carriers.
Add Apple Watch to your cellular plan
You can activate cellular service on your Apple Watch by following the instructions during the initial setup. To activate service later, follow these steps:
Open the Apple Watch app on your iPhone.
Tap My Watch, then tap Cellular.
Follow the instructions to learn more about your carrier service plan and activate cellular for your Apple Watch with cellular. See the Apple Support article Set up cellular on your Apple Watch.
Turn cellular off or on
Your Apple Watch with cellular uses the best network connection available to it—your iPhone when it's nearby, a Wi-Fi network that you've connected to previously on your iPhone, or a cellular connection. You can turn cellular off—to save battery power, for example. Just follow these steps:
Touch and hold the bottom of the screen, then swipe up to open Control Center.
Tap then turn Cellular off or on.
The Cellular button turns green when your Apple Watch has a cellular connection and your iPhone isn't nearby.
Note: Turning on cellular for extended periods uses more battery power (see the Apple Watch General Battery Information website for more information). Also, some apps may not update without a connection to your iPhone.
Check cellular signal strength
Try one of the following when connected to a cellular network:
Use the Explorer watch face, which uses green dots to show cellular signal strength. Four dots is a good connection. One dot is poor.
Open Control Center. The green dots at the top left show the cellular connection status.
Check cellular data usage
Open the Apple Watch app on your iPhone.
Tap My Watch, then tap Cellular.