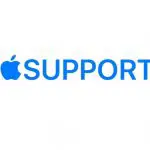 Your iPod touch
This guide helps you get started using iPod touch (7th generation) and discover all the amazing things it can do with iOS 14.7.
Front camera

Sleep/Wake button

Home button

Lightning connector

Headphone jack

Volume buttons

Rear camera

Flash
Identify your iPod touch model and iOS version
Go to Settings

> General > About.
To determine your iPod touch model from the physical details, see the Apple Support article Identify your iPod model.
You can update to the latest iOS software if your model supports it.
Your features and apps may vary depending on your iPod touch model, region, and language. To find out which features are supported in your region, see the iOS and iPadOS Feature Availability website.
Get started with iPod touch