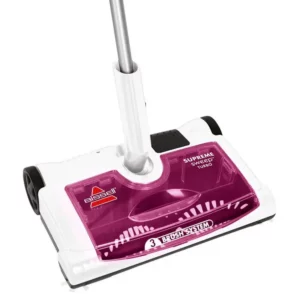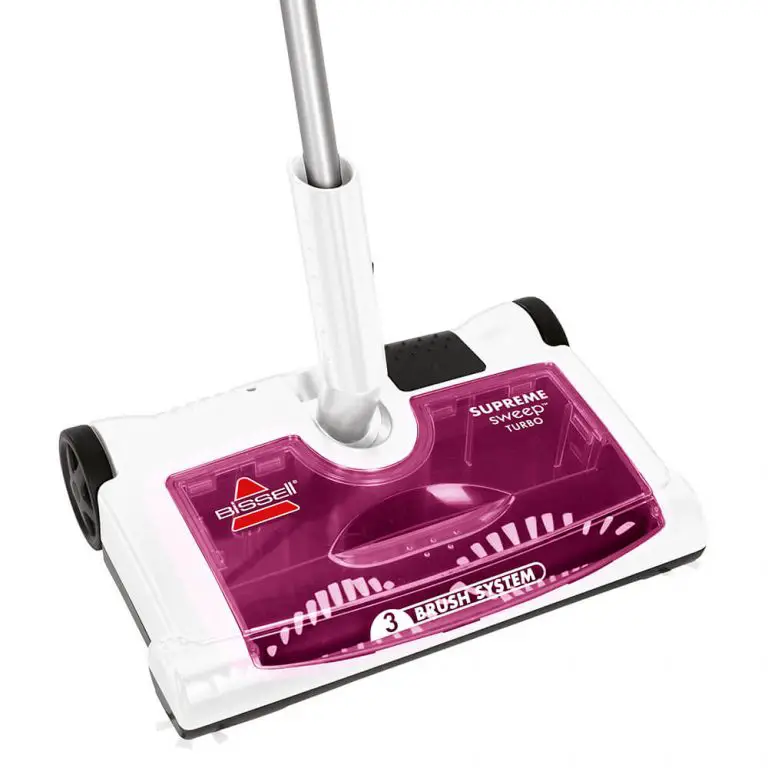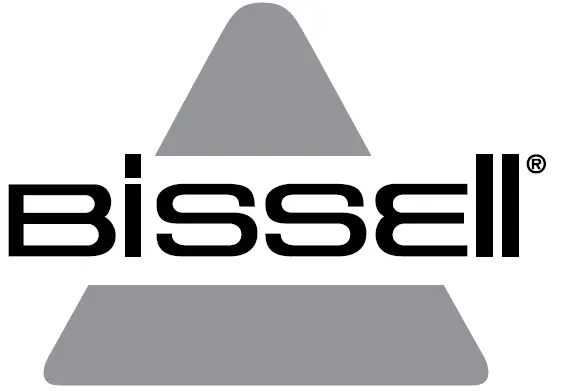 Bissell Supreme Sweep Turbo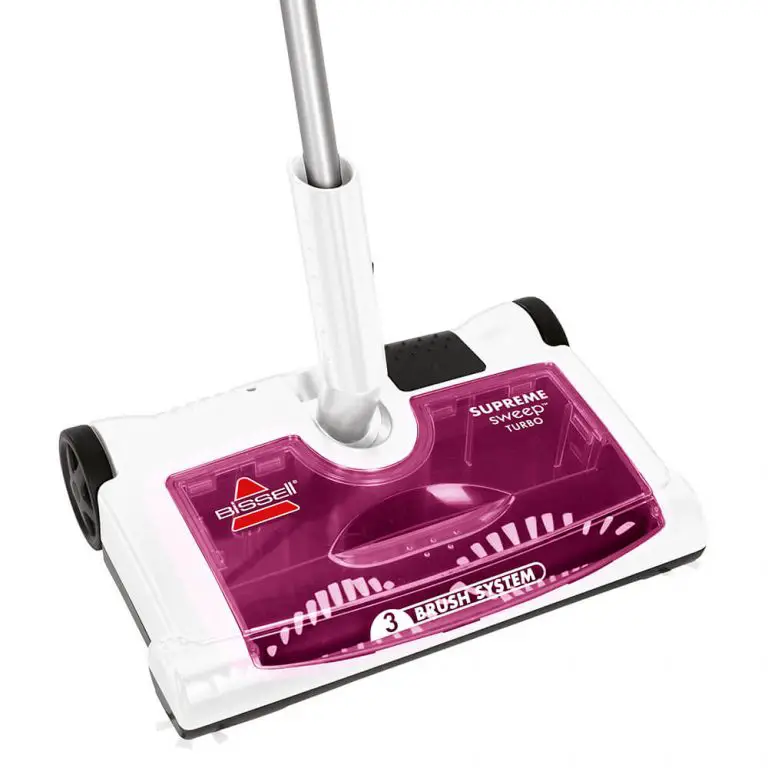 IMPORTANT SAFETY INSTRUCTIONS
TO REDUCE THE RISK OF FIRE, ELECTRIC SHOCK, OR INJURY:
Do not use outdoors or on wet surfaces.
Do not allow to be used as a toy. Close attention is necessary when used by or near children.
Do not use for any purpose other than described in this User's Guide. Use only manufacturer's recommended attachments.
Do not use with dam-aged cord or plug. If appliance is not working as it should, has been dropped, damaged, left outdoors, or dropped into water, have it repaired at an authorized service center.
Do not pull or carry by cord, use cord as a handle, close a door on cord, or pull cord around sharp edges or corners. Do not run appliance over cord. Keep cord away from heated surfaces.
Do not unplug by pulling on cord. To unplug, grasp the plug, not the cord.
Use charger unit only in standard electrical outlet (120v – 60hz).
Do not handle charger, including charger plug and charger terminal with wet hands.
Disconnect from charger before maintenance or cleaning.
Do not charge the unit outdoors.
Use only the charger supplied by the manufacturer to recharge.
Do not incinerate the appliance even if it severely damaged. The batteries can explode in a fire.
Do not put any object into opening.
Do not use with any opening blocked.
Keep openings free of dust, lint, hair and anything that may reduce airflow.
Keep hair, loose clothing, fingers, and all parts of body away from openings and moving parts.
Use extra care when cleaning stairs.
Do not use to pick up flammable or combustible materials (lighter fluid, gasoline, kerosene, etc.) or use in areas where they may be present.
Do not pick up toxic material (chlorine bleach, ammonia, drain cleaner, etc.).
Do not use vacuum cleaner in an enclosed space filled with vapors given off by oil base paint, paint thinner, some moth proofing substances, flammable dust, or other explosive or toxic vapors.
Do not pick up hard or sharp objects such as glass, nails, screws, coins, etc.
Do not pick up anything that is burning or smoking, such as cigarettes, matches, or hot ashes.
Use only on dry, indoor surfaces.
This product contains recharge-able nickel cadmium batteries. Do not incinerate batteries or they will explode when exposed to high temperatures.
Battery cell leaks can occur under extreme conditions. If battery cell contents come in contact with the skin, wash immediately with soap and water, then neutralize with a mild acid such as vinegar or lemon juice.
If battery cell contents get into the eyes, flush immediately with clean water for a minimum of 15 minutes. Seek medical attention.
Thanks for buying a BISSELL sweeper
We're glad you purchased a BISSELL sweeper. Everything we know about floor care went into the design
and construction of this complete, high-tech home cleaning system.
Your BISSELL sweeper is well made, and we back it with a limited one-year guarantee. We also stand behind it with a knowledgeable, dedicated Consumer Care department, so, should you ever have a problem, you'll receive fast, considerate assistance.
My great-grandfather invented the floor sweeper in 1876. Today, BISSELL is a global leader in the design, manufacture, and service of high quality homecare products like your BISSELL sweeper.
Thanks again, from all of us
at BISSELL.
Product View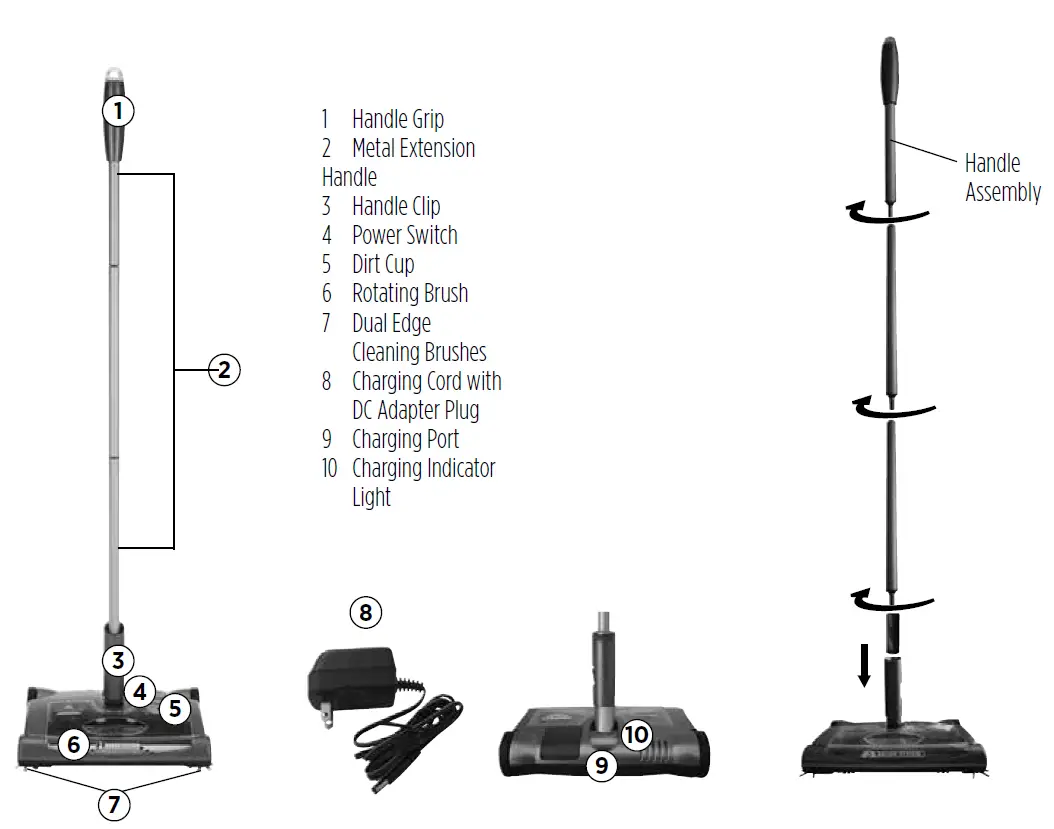 WARNING:
Plastic film can be dangerous. To avoid danger of suffocation, keep away from babies and children.
To reduce the risk of electric shock, turn power switch off and disconnect polarized plug from electrical outlet before performing maintenance or troubleshooting checks.
Do not plug in your sweeper until you are familiar with all instructions and operating procedures.
Electric/electronic appliances should not be subjected to extreme temperatures or high humidity. Do not store the EasySweep in bathing areas or close to stoves, furnaces or radiators.
Assembly
Your sweeper requires very little assembly. Remove it from the box and check it against the illustration to familiarize yourself with the components listed. The exploded view drawing with part names will also be helpful if you should need to order a part at a later time.
Assemble the handle by screwing together two pieces of the metal extension handle. Place the colored handle grip on top of the metal extension assembly and twist clockwise until secure. Screw the handle clip into the bottom of the metal extension handle assembly.
Place bottom of handle clip into the opening at the top of the sweeper. Push firmly until the button at the bottom "clicks" into place in the opening.
Your sweeper must be fully charged before using. To charge the unit, plug the DC adapter into a standard electrical outlet (220-240 V– 50/60 Hz); plug the opposite end into the charging port on the back side of your sweeper. The charging indicator light will illuminate when properly connected and will not turn off when fully charged. The sweeper is now charging.
NOTE: The Power Switch must be in the OFF position when charging.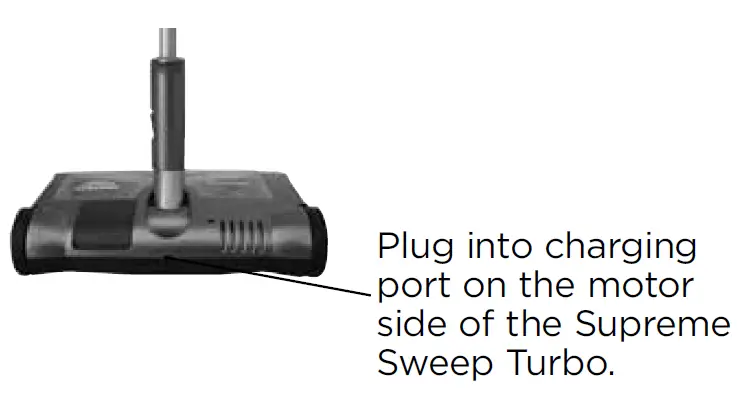 Charging the battery
When completely charged, your sweeper provides up to 60 minutes of full cleaning power.
When charging for the first time, allow to charge uninterrupted for at least 16 hours. Thereafter, charge at least 12 hours to renew the battery. The charging indicator light will illuminate when properly connected and will not turn off when fully charged.
NOTE: The power switch must be in the OFF position when charging.
Decreased operating time may indicate the battery has built up a charging resistance. To recharge, first completely exhaust the battery, recharge it, then exhaust it again before recharging a second time. This procedure may be required more than once.
When charging is complete, be sure to unplug your sweeper from the charger.
Operations
Using your sweeper
Your sweeper is a quick and easy way to clean your bare floors and carpet.
Tip back the handle into typical use position and gently tap the power switch on the sweeper with your foot.
NOTE: The unit will not turn on if the dirt cup is not secure.
To clean small areas, detach the handle by depressing the handle clip button where the bottom of the handle slides into the sweeper and pull the entire handle assembly out. Use the sweeper by holding the built-in hand grip.
When done, replace the handle (if detached) and store for the next use.
Warning: Sweeper will not pick up crayons, marbles, and other large or hard objects.
Maintenance and Care
Emptying dirt cup
Make sure that the sweeper is in the "OFF" position.
With the sweeper facing toward you, lift the dirt cup out.
Carry the dirt cup to a waste container and empty.
Replace the dirt cup by gently pressing it into the foot of the sweeper. Make sure that it fits securely.
Clean exterior surfaces with a soft cloth dampened with water only. Do not use a strong detergent or other cleaner – this may damage the finish. Always unplug the sweeper from the electrical outlet before cleaning the surface.
Battery removal and disposal
NOTE: It is required that the battery be removed from the sweeper before it is disposed of.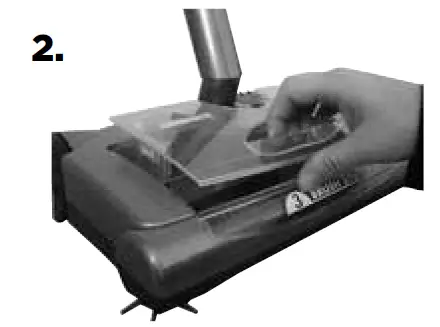 Important: Unplug charger.
Remove handle and dirt cup.
Remove (10) Phillips head screws on the bottom cover as shown in picture.
Separate top and bottom cover.
Remove wire connectors from the battery pack.
Keep battery pack together – DO NOT separate individual batteries. For specific disposal instructions, please contact your local authorities for requirements and regulations on safe disposal or recycling facilities in your area.
Discard remainder of product.
Consumer Guarantee
This Guarantee only applies outside of the USA and Canada. It is provided by BISSELL International Trading Company BV ("BISSELL").
This Guarantee is provided by BISSELL. It gives you specific rights. It is offered as an additional benefit to your rights under law. You also have other rights under law which may vary from country to country. You can find out about your legal rights and remedies by contacting your local consumer advice service. Nothing in this Guarantee will replace or lessen any of your legal rights or remedies. If you need additional instruction regarding this Guarantee or have questions regarding what it may cover, please contact BISSELL Consumer Care or contact your local distributor.
This Guarantee is given to the original purchaser of the product from new and is not transferable. You must be able to evidence the date of purchase in order to claim under this Guarantee.
Limited One-Year Guarantee
Subject to the *EXCEPTIONS AND EXCLUSIONS identified below, BISSELL will for one year from the date of purchase by the original purchaser repair or replace (with new or remanufactured components or products), at BISSELL's option, free of charge, any defective or malfunctioning part or product.
BISSELL recommends that the original packaging and evidence of the date of purchase be kept for the duration of the Guarantee period in case the need arises within the period to claim on the Guarantee. Keeping the original packaging will assist with any necessary re-packaging and transportation but is not a condition of the Guarantee.
If for your product is replaced by BISSELL under this Guarantee, the new item will benefit from the remainder of the term of this Guarantee (calculated from the date of the original purchase). The period of this Guarantee shall not be extended your product is repaired or replaced.
*EXCEPTIONS AND EXCLUSIONS FROM THE TERMS OF THE GUARANTEE
This Guarantee applies to products used for personal domestic use and not commercial or hire purposes. Consumable components such as filters, belts and mop pads, which must be replaced or serviced by the user from time to time, are not covered by this Guarantee.
This Guarantee does not apply to any defect arising from fair wear and tear. Damage or malfunction caused by the user or any third party whether as a result of accident, negligence, abuse, neglect, or any other use not in accordance with the User Guide is not covered by this Guarantee.
An unauthorized repair (or attempted repair) will void this Guarantee whether or not damage has been caused by that repair/attempt.
Removing or tampering with the Product Rating Label on the product or rendering it illegible will void this Guarantee.
SAVE AS SET OUT BELOW BISSELL AND ITS DISTRIBUTORS ARE NOT LIABLE FOR ANY LOSS OR DAMAGE THAT IS NOT FORESEEABLE OR FOR INCIDENTAL OR CONSEQUENTIAL DAMAGES OF ANY NATURE ASSOCIATED WITH THE USE OF THIS PRODUCT INCLUDING WITHOUT LIMITATION LOSS OF PROFIT, LOSS OF BUSINESS, BUSINESS INTERRUPTION, LOSS OF OPPORTUNITY, DISTRESS, INCONVENIENCE OR DISAPPOINTMENT. SAVE AS SET OUT BELOW BISSELL'S LIABILITY WILL NOT EXCEED THE PURCHASE PRICE OF THE PRODUCT.
BISSELL DOES NOT EXCLUDE OR LIMIT IN ANY WAY ITS LIABILITY FOR
(A) DEATH OR PERSONAL INJURY CAUSED BY OUR NEGLIGENCE OR THE NEGLIGENCE OF OUR EMPLOYEES, AGENTS OR SUBCONTRACTORS;
(B) FRAUD OR FRAUDULENT MISREPRESENTATION;
(C) OR FOR ANY OTHER MATTER WHICH CANNOT BE EXCLUDED OR LIMITED UNDER LAW.
Consumer Care
If your BISSELL product should require service or to claim under our Limited One-Year Guarantee, please visit:
Website or E-mail: www.UK.BISSELL.com