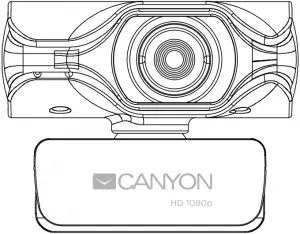 2K Quad HD Live streaming Web Camera
CNS-CWC6N
Quick Guide v 1.0
Quick guide
2K Quad HD Live streaming Web Camera
Features:
2K Quad HD webcam
Built-in mics with automatic noise reduction
Automatic low-light correction
75 degree viewing angle
Tripod mount support
Comaptible with OS Windows / Android / MAC OS
Setup
Connect the Web Camera cable to the PC / laptop / USB port After computer has been turned on and operating system has completed installation of standard drivers, Web Camera is ready for use.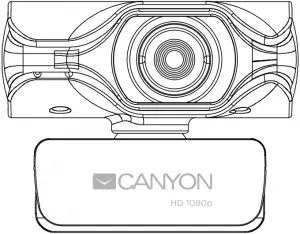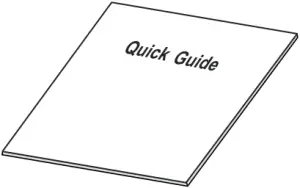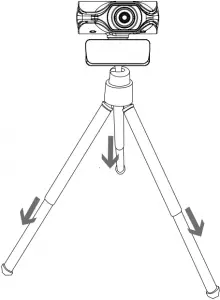 Trouble-shooting
Problem
Decision
The problem with using a webcam with Skype
Check for updates and make sure you are using the latest version of Skype.

Make

When you start Skype empty screen is displayed
Empty screen displayed at start Skype

A

The webcam microphone does not work with Skype
Select the Skype menu – Video and Sound settings. Make sure that the "Video USB device" is selected as a primary microphone. To increase the volume, slide the Microphone volume slider to Loud. Click `Save` button. Make call again
Several USB Video devices are available in the list. Which ones to choose?
There are several video devices. Select each of the devices one at a time and check the operation of the camera. If the webcam has earned, then you have selected the desired device in the list.
Warranty
In the actions from the above list do not contribute to problem solving, please contact the support team at CANYON site
Quick guide http://canyon.eu/ask-your-question/
SAFETY INSTRUCTIONS
Read carefully and follow all instructions before using this product.
Do not expose the device to excessive moisture, water or dust.
Do not install in rooms with high humidity and dust level.
Do not expose the device to heat: do not place it close to heating appliances, and do not expose it to direct sun rays.
The product shall be connected to the power supply source of the type indicated in the operation manual only.
Never spray liquid cleaning detergents. Clean the device with dry cloth only
WARNINGS
1) Using speakers at a high volume level for a long time can lead to temporary or permanent hearing loss.
2) The device housing shall not be removed. Any attempt to perform an unauthorized device repair is not recommended will void the warranty.
WARRANTY
The warranty period starts from the day of the product purchase from CANYON authorized SELLER. The date of purchase, is the date specified on your sales receipt or on the waybill. During the warranty period, repair, replacement or refund for the purchase shall be performed at the discretion of CANYON. In order to obtain warranty service, the goods must be returned to the Seller at the place of purchase together with the proof of purchase (receipt or bill of lading). 2 years warranty from the date of purchase by the consumer. Additional information about the use and warranty is available at http://canyon.eu/warranty-terms/
Manufacturer: Asbisc Enterprises PLC, 43, Kolonakiou Street, Diamond Court 4103 Agios Athanasios Limassol – Cyprus http://canyon.eu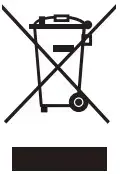 All other products names and trademarks are property of their respective owners