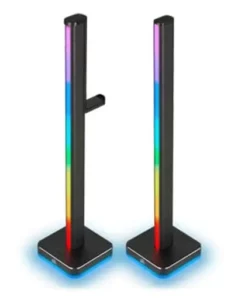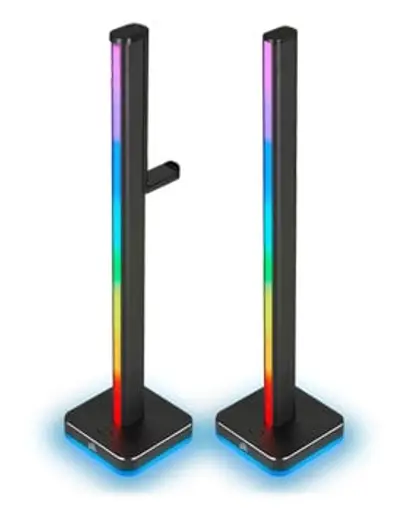 iCUE LT100
Smart Lighting Towers
STARTER KIT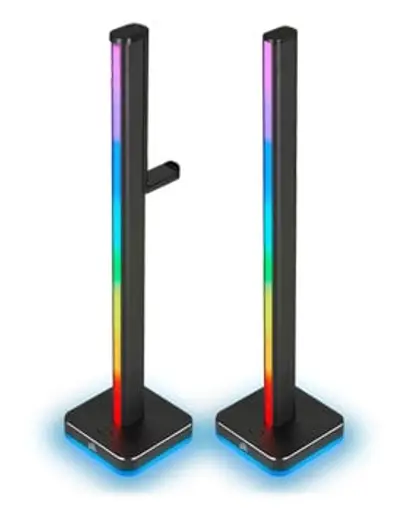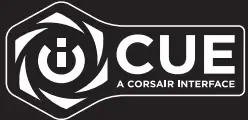 PACKAGE CONTENTS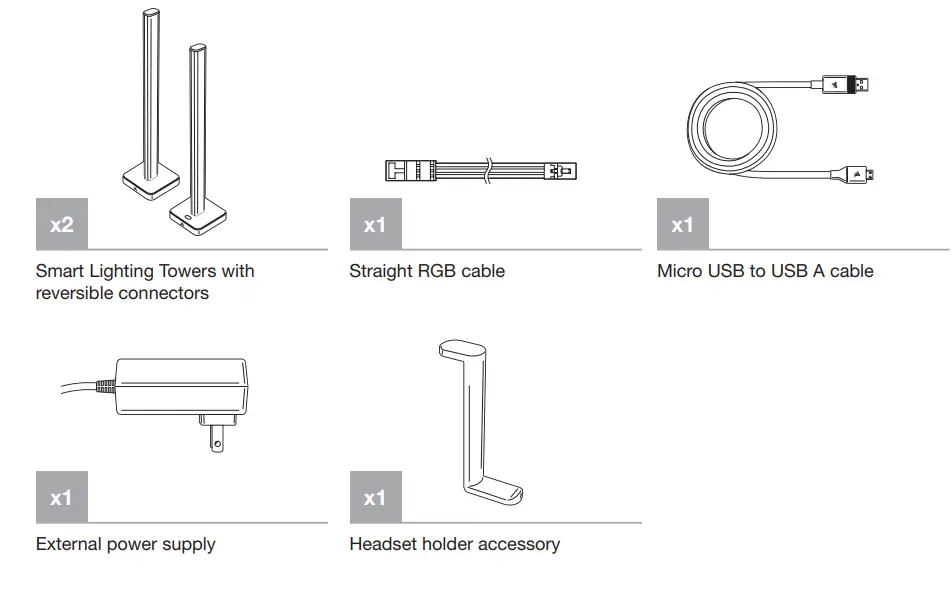 SPECIFICATIONS
Unit dimensions
422mm x 95mm x 95mm (without the headset holder),
423mm x 95mm x 106mm (with headset holder)
Power input (AC adapter)
5V 1800mm
Tower 1 (with button)
With the controller, white diffuser silicone,
aluminum post and base, 46 RGB LEDs
Tower 2 (without button)
No controller, white diffuser silicone,
aluminum post and base, 46 RGB LEDs
USB cable
Micro USB to USB A, 1500mm
RGB cable
Straight RGB cable 1500mm
Headset holder
Plastic
SET UP
Remove Lighting Towers from Starter Kit box.
Use the straight RGB cable to connect the 2 towers.
Connect one end of the power cord to the LT100 base and the other end to the electrical outlet.
Quick press and release on the multi-function button to control the light on and off.
11 Preset lighting profiles are included:
• Super X (Combination of predetermined effects)
• Color Pulse
• Static
• Sequential
• Rainbow
• Visor
• Color Shift
• Color Wave
• Temperature
• Marquee
• Strobing
(User can cycle through the lighting effect manually by pressing the multi-function button for 2 seconds. LEDs on the base blink blue/green accordingly. With each press of the button, the effect switches to the next one from the preset list.)
Plug the Micro USB cable into the LT100 base, then plug the USB A into the available USB port in the system.
Turn on your PC.
Download CORSAIR iCUE software at www.corsair.com/downloads. Internet connection is required to download the latest. Run the installer program and follow instructions for installation.
Follow the lighting setup in iCUE.
When connecting to Expansion Kit (sold separately), the external power and USB cables will need to be removed from the tower for the LED detection procedure to start. Users can also press the "LED detection" button in iCUE software. Or press and hold the multi-function button for 5 seconds to detect LED count. LEDs on the base will blink blue/green accordingly.
Y RGB cable is included in the Expansion Kit, which is used to connect the main controller tower to the expansion tower. The straight RGB cable from the Starter Kit connects to the last expansion tower.
The LEDs can support 16.8M colors and update at a rate of 25 times per second with no flickering.
The maximum number of connected towers is 4. (Expansion is sold separately and requires the Starter Kit.)
With the reversible connector design, the user can remove the post and rotate the tower to face back to the wall or face front for variable intensity.
The removable headset holder can be attached conveniently to a Lighting Tower so you can hang your headset within easy reach.