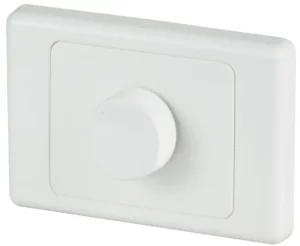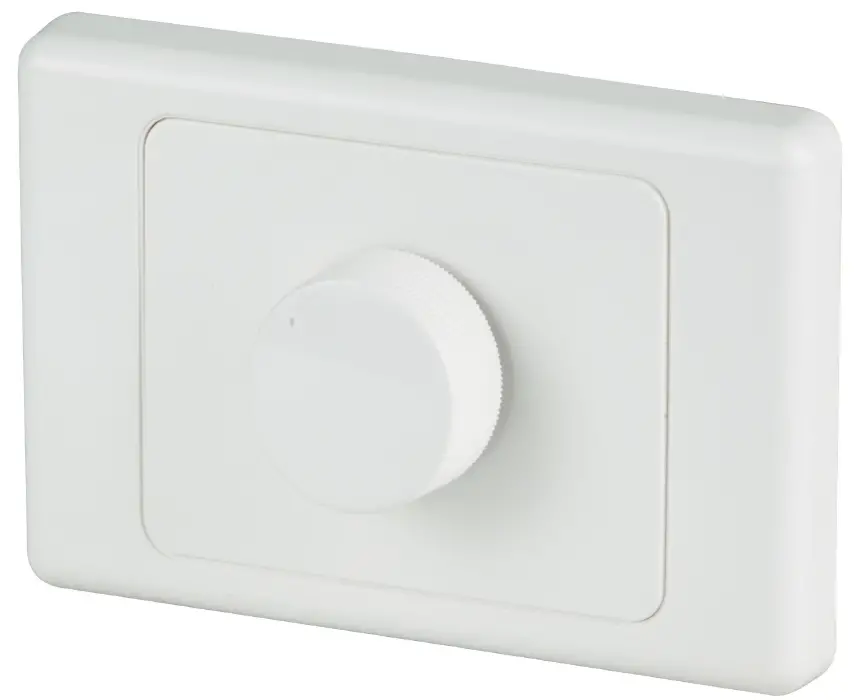 DIGITECH 60W Speaker Attenuator Wall Plate

User Manual
The Volume Control is designed for wall mounting and will ft all standard Australian electrical junction boxes (surface or recessed). It has a power rating of 60 watts RMS which will suit most applications except those where very high power is required. The Volume Control has been built to the highest of standards ensuring quality electronic components and correct performance. The Volume Control has several unique advantages. When at full volume the Volume Control is not circuit. When at OFF position the Volume Control is open circuit (there is no load on the amplifer). With an amplifer output of 60 watts RMS the Volume Control will not dissipate any noticeable heat on any level setting.
SPECIFICATIONS:
Speaker Power Rating: 60WRMS, 20Hz –20kHz
Speaker Impedance: 4, 8, or 16Ω Speakers
Switch: 0dB (straight through),
-6dB, -12dB, -18dB,
-24dB, Of (no connect)
Mounting: Standard electrical
wall plate
Weight: 109g
Dimensions: 115(W) x 74(H) x 50(D)mm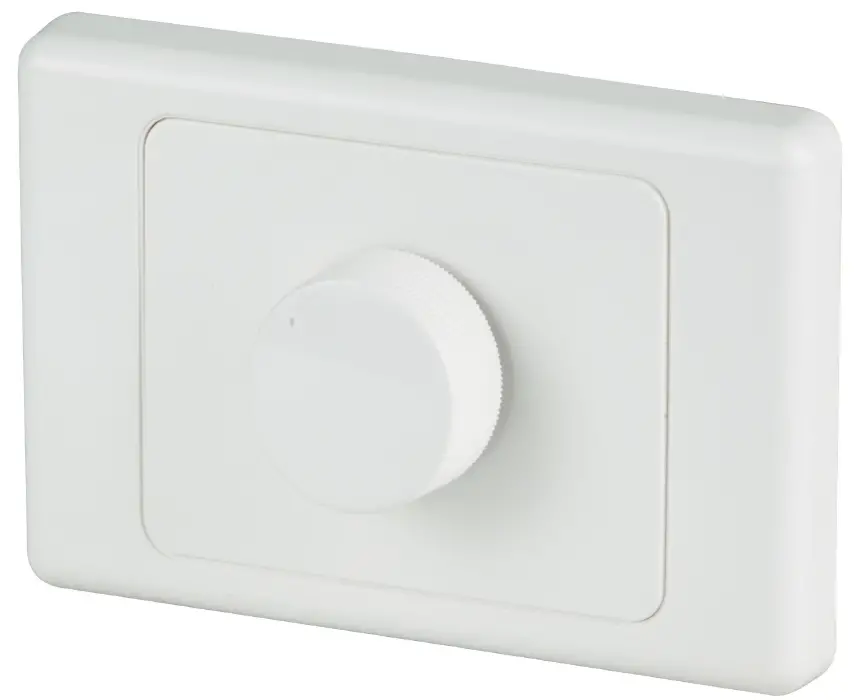 TIPS: The Volume Control does not replace the need for impedance matching in multiple speaker installations. Long cable runs can seriously affect sound quality.
Make sure good quality cable is used to maintain sound quality.
Distributed by: TechBrands by Electus Distribution Pty. Ltd. 320 Victoria
Rd, Rydalmere NSW 2116 Australia Ph: 1300 738 555 Int'l: +61 2 8832
3200 Fax: 1300 738 500 www.techbrands.com Made in China
CAUTION: DO NOT USE NEAR 240 VOLT POWER SWITCHING OR CABLING.