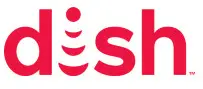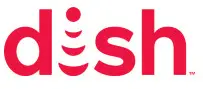 Program Remote to TV
This article will help you program your DISH remote to your TV or another device like a DVD player. The article is most helpful if you just got a new TV/device or if the volume button on your remote is not working. Go to instructions for Hopper- family receivers or VIP-model receivers.
Hopper, Joey, Wally
Press the Home button twice If you have a 40.0 remote, press the Menu button
Select Settings
Select Remote Control
Choose your device
Select the Pairing Wizard
Follow the onscreen prompts
VIP Receiver (20.0, 20.1, 21.0, 21.1 series remotes)
With the remote pointing at the desired device, press and hold the mode button that you want to program you're remote to until all of the mode buttons light up
Enter the remote code If programming in AUX mode, you must press the following number before entering the remote code:0 for a TV (if the TV code is 500, enter 0500) 1 for a VCR/DVD (if the DVD code is 617, enter 1617)2 for any other device (if the device code is 2639, enter 2639)
Press the # button The mode button you are programming will flash three times
Press the Power button The device will turn off.