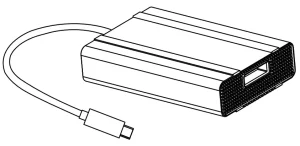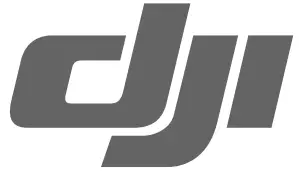 Inspire 2 CINESSD Station
Thunderbolt 3 Supported
Quick Start Guide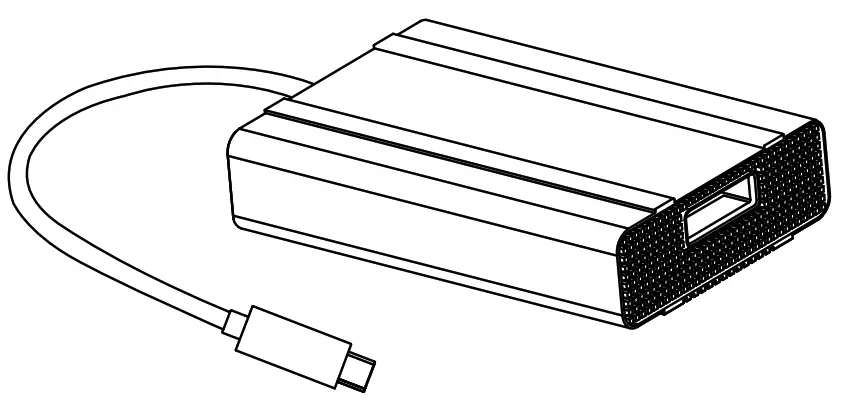 Disclaimer
Congratulations on purchasing your new DJI™ product. The information in this document affects your safety and your legal rights and responsibilities. Read this entire document carefully to ensure proper configuration before use. Failure to read and follow instructions and warnings in this document may result in serious injury to yourself or others, damage to your DJI product, or damage to other objects in the vicinity. This document and all other collateral documents are subject to change at the sole discretion of DJI.
By using this product, you hereby signify that you have read this disclaimer and warning carefully and that you understand and agree to abide by the terms and conditions herein. You agree that you are solely responsible for your own conduct while using this product, and for any consequences thereof. You agree to use this product only for purposes that are proper and in accordance with all applicable laws, rules, and regulations, and all terms, precautions, practices, policies, and guidelines DJI has made and may make available.
DJI accepts no liability for damage, injury, or any legal responsibility incurred directly or indirectly from the use of this product. The user shall observe safe and lawful practices including, but not limited to, those set forth in this document. Notwithstanding the above, your statutory rights under applicable national legislation are not affected by this disclaimer.
DJI is a trademark of SZ DJI TECHNOLOGY CO., LTD. (abbreviated as "DJI") and its affiliated companies. Names of products, brands, etc., appearing in this document are trademarks or registered trademarks of their respective owner companies. This product and document are copyrighted by DJI with all rights reserved. No part of this product or document shall be reproduced in any form without prior written consent of or authorization from DJI.
Warnings
1. Only use genuine DJI parts or parts certified by DJI. Unauthorized parts or parts from nonDJI-certified manufacturers may cause system malfunctions and
compromise safety.
2. Ensure the CINESSD Station and its components are free from contamination (e.g. water, oil, soil, and sand).
Introduction
This CINESSD Station is specially designed to export DJI CINESSD files. It's compatible with computers with Thunderbolt 3 ports.
Usage
Exporting Files
Insert the CINESSD into the station then connect the station to a computer.

When connected, an icon named "DJI_A" followed by a number sequence will appear.
Click to start exporting files.
Safely remove the station on your operating system before unplugging it from your computer.
The CINESSD Station should be used with computers with Thunderbolt 3 ports.
Following computer operating systems support Thunderbolt 3:
Windows: Win10 or above.
Mac: macOS High Sierra or above.

DO NOT remove the CINESSD when it is powered on.
Insert the CINESSD before connecting the station to the computer.
The station icon will vary based on your computer's operating system.
Specifications
| | |
| --- | --- |
| Size | 130 mm×86.5 mm×30.1 mm |
| Weight | 380 g |
| Operation Temperature Range | 32° to 104° F (0° to 40° C) |
This content is subject to change.
Download the latest version from http://www.dji.com/inspire-2
INSPIRE and CINESSD is trademarks of DJI.
Copyright © 2018 DJI All Rights Reserved.
Compliance Information
FCC Compliance
This device complies with Part 15 of the FCC Rules. Operation is subject to the following two conditions:
(1) This device may not cause harmful interference, and
(2) This device must accept any interference received, including interference that may cause undesired operation.
Any changes or modifications not expressly approved by the party responsible for compliance could void the user's authority to operate the equipment.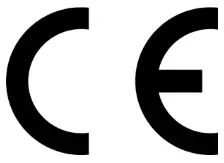 Environmentally-friendly disposal


Old electrical appliances must not be disposed of together with the residual waste, but have to be disposed of separately. The disposal at the communal collecting point via private persons is for free. The owner of old appliances is responsible to bring the appliances to these collecting points or to similar collection points. With this little personal effort, you contribute to recycling valuable raw materials and the treatment of toxic substances.
IC Compliance
This device complies with ICES-003 standards. Operation is subject to the following two conditions: (1) this device may not cause interference, and (2) this device must accept any interference, including interference that may cause undesired operation of the device.
Manufactured by:
14th floor, West Wing, Skyworth Semiconductor Design Building NO.18 Gaoxin South 4th Ave, Nanshan District, Shenzhen, Guangdong, China
If you have any questions about this document, please contact DJI by sending a message to [email protected].