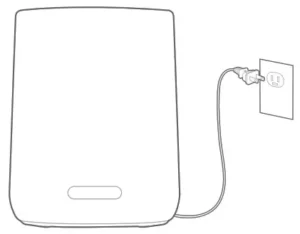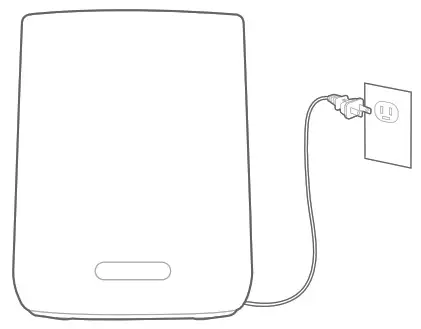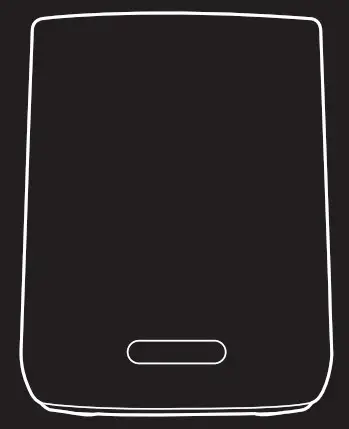 CITATION ONE
MKII VER.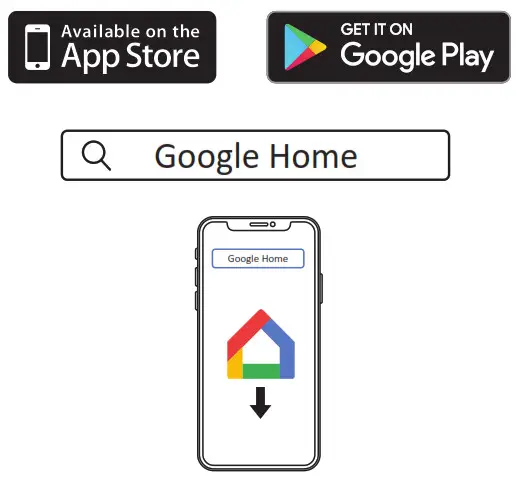 Download and run the Google Home app on a phone or tablet.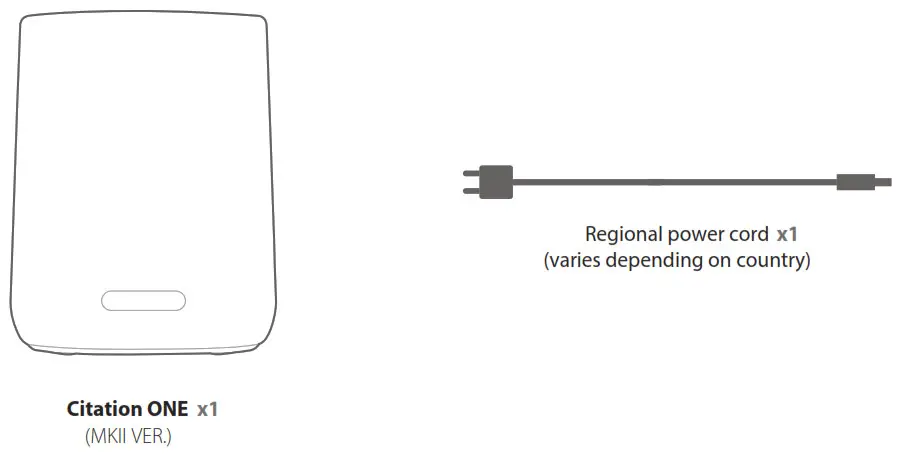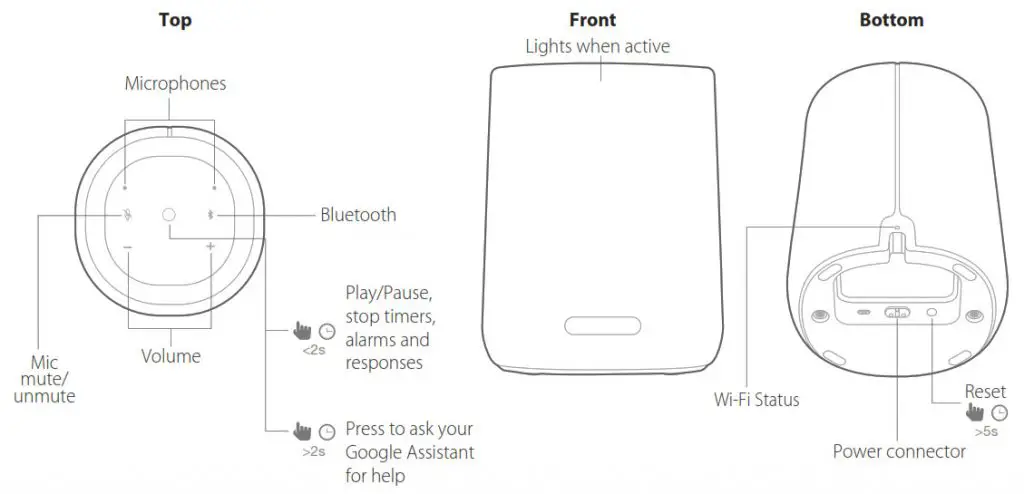 | | |
| --- | --- |
| Wi-Fi status | Light color |
| Excellent Wi-Fi signal | Green |
| Recommended Wi-Fi signal | Yellow |
| Weak Wi-Fi signal or Disconnected | Red |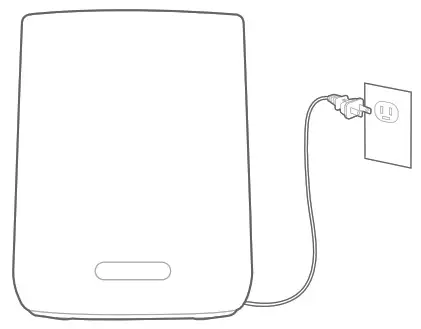 Download and run the Google Home app on a phone or tablet. Set up your device in the Google Home app.
*Enable Bluetooth (iPhone / iPad)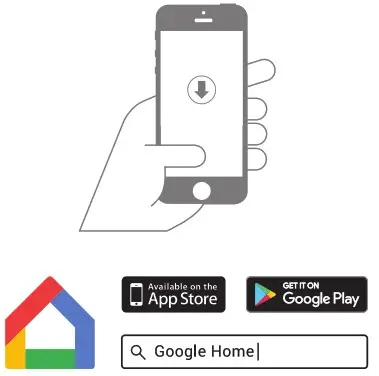 Step 1: Open Chromecast supported app
Step 2: Play Music
Step 3: Tap the cast icon and select "Citation ONE"
e.g.
Spotify
Pandora
TuneIn
Deezer
Google Play Music

* Device can support multi-room control provided by Chromecast built-in, more details you can refer to Google Home app.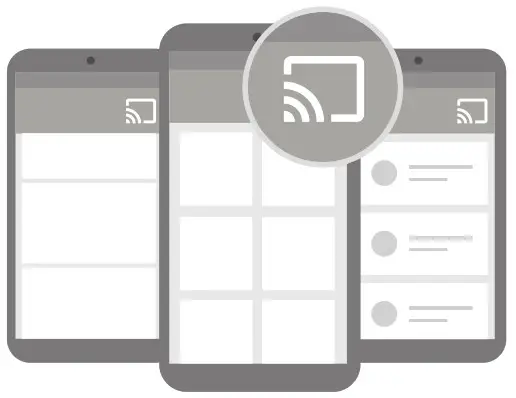 Download the full Owner's Manual from harmankardon.com

Model Name: Citation ONE
Transducer: 1 x 89mm woofer, 1 x 20mm tweeter
Output power: 40W RMS
Signal-to-noise ratio: 80dBA
Power Supply: 100-240v ~ 50/60Hz
Wireless network: 802.11a/b/g/n/ac (2.4GHz/5GHz)
Bluetooth version: 4.2
Bluetooth transmitter frequency range: 2402 – 2480MHzz
Bluetooth transmitter power: <5dBm
Bluetooth transmitter modulation: GFSK, /4 DQPSK, 8DPSK
5G Wi-Fi transmitter frequency range: 5.15GHz – 5.35GHz, 5.47~5.725 GHz,5.725~5.825GHz
5G Wi-Fi transmitter power: <20dBm
5G Wi-Fi modulation: QPSK, BPSK, 16QAM, 64QAM, 256QAM
2.4G Wi-Fi transmitter frequency range: 2412 ­ 2472MHz (2.4GHz ISM Band, USA 11 Channels, Europe and others 13 Channels)
2.4G Wi-Fi transmitter power: <20dBm
2.4G Wi-Fi modulation: DBPSK, DQPSK, CCK, QPSK, BPSK, 16QAM, 64QAM
Supported audio formats: HE-AAC, LC-AAC, MP3, Vorbis, WAV (LPCM), FLAC, Opus
Dimensions (W x H x D): 140x188x140mm
Weight: 2.0 kg
Note:
Citation ONE is intended to be used for streaming music. A consumer can stream Bluetooth audio to the speaker. A consumer can connect their speaker to the local Wi-Fi Network and stream music with Google Chromecast. In addition, the speaker will work with Google Home. This product is designed to be instantly on and ready to play music at a moment's notice, therefore, the Bluetooth and Wi-Fi connection must remain active at all times to ensure proper operation.
Citation ONE is in compliance with the European Union energy legislation.
Citation ONE complies with European Commission Regulation (EC) No 1275/2008 and (EU) No 801/2013 as networked equipment with high network availability (Hina equipment and equipment with HiNA functionality).
Power consumption
Standby: N/A
Network Standby: N/A
Active-Standby*: 3.2 W
*Active Standby: Citation ONE is connected to a wireless network but does not provide active audio functions.
This device complies with Part 15 of the FCC rules and Industry Canada license-exempt RSS standard(s). Operation is subject to the following two conditions: (1) this device may not cause harmful interference, and (2) this device must accept any interference received, including interference that may cause undesired operation. CAN ICES-3 (B) / NMB-3 (B).
IC Caution:
User should also be advised that:
(i) the device for operation in the band 5150 – 5250 MHz is only for indoor use to reduce the potential for harmful interference to co-channel mobile satellite systems;
(ii) the maximum antenna gain permitted for devices in the bands 5250 – 5350 MHz and 5470 – 5725 MHz shall comply with the e.i.r.p. limit: and
(iii) the maximum antenna gain permitted for devices in the band 5725 – 5825 MHz shall comply with the e.i.r.p. limits specified for point-to-point and non point-to-point operation as appropriate.
(iv) Users should also be advised that high-power radars are allocated as primary users (i.e. priority users) of the bands 5250 – 5350 MHz and 5650 – 5850 MHz and that these radars could cause interference and/or damage to LE-LAN devices.
Warning: Changes or modifications to this unit not expressly approved by the party responsible for compliance could void the user's authority to operate the equipment.
NOTE: This equipment has been tested and found to comply with the limits for a Class B digital device, pursuant to Part 15 of the FCC Rules. These limits are designed to provide reasonable protection against harmful interference in a residential installation. This equipment generates, uses and can radiate radio frequency energy and, if not installed and used in accordance with the instructions, may cause harmful interference to radio communications.
However, there is no guarantee that interference will not occur in a particular installation. If this equipment does cause harmful interference to radio or television reception, which can be determined by turning the equipment off and on, the user is encouraged to try to correct the interference by one or more of the following measures:
Reorient or relocate the receiving antenna.
Increase the separation between the equipment and receiver.
Connect the equipment into an outlet on a circuit different from that to which the receiver is connected.
Consult the dealer or an experienced radio/TV technician for help.
High power radars are allocated as primary users of the 5.25 to 5.35 GHz and 5.65 to 5.85 GHz bands. These radar stations can cause interference with and/or damage this device. No configuration controls are provided for this wireless equipment allowing any change in the frequency of operations outside the FCC grant of authorization for US operation according to Part 15.407 of the FCC rules.
FCC/IC Radiation Exposure Statement: This equipment complies with FCC/IC RSS-102 radiation exposure limits set forth for an uncontrolled environment. This equipment should be installed and operated with minimum distance 20cm between the radiator and your body.
Use Restriction: This device is restricted to indoor use when operating in the 5150 to 5350 MHz frequency range in following countries:
| | | | |
| --- | --- | --- | --- |
| BE | EL | LT | PT |
| BG | ES | LU | RO |
| CZ | FR | HU | SI |
| DK | HR | MT | SK |
| DE | IT | NL | Fl |
| EE | CY | AT | SE |
| IE | LV | PL | UK |
Belgium (BE), Greece (EL), Lithuania (LT), Portugal (PT), Bulgaria (BG), Spain (ES), Luxembourg (LU), Romania (RO), Czech Republic (CZ), France (FR), Hungary (HU), Slovenia (SI), Denmark (DK), Croatia (HR), Malta (MT), Slovakia (SK), Germany (DE), Italy (IT), Netherlands (NL), Finland (FI), Estonia (EE), Cyprus (CY), Austria (AT), Sweden (SE), Ireland (IE), Latvia (LV), Poland (PL) and United Kingdom (UK).
This product contains open source software. For your convenience, the source code and relevant build instruction for software licensed under the GPL is available at http//www.harmankardon.com/opensource. You may also obtain this information by contacting us at [email protected]

The Bluetooth® word mark and logos are registered trademarks owned by the Bluetooth SIG, Inc. and any use of such marks by HARMAN International Industries, Incorporated is under license. Other trademarks and trade names are those of their respective owners. The Wi-Fi CERTIFIEDTM Logo is a certification mark of the Wi-Fi Alliance®. Chromecast is a trademark of Google Inc. Google Play, and the Google Play logo are trademarks of Google Inc.
* Requires compatible device. Availability and performance of certain other features and services are service, device and network-dependent and may not be available in all areas; subscription(s) may be required, and additional terms, conditions and/or charges may apply.