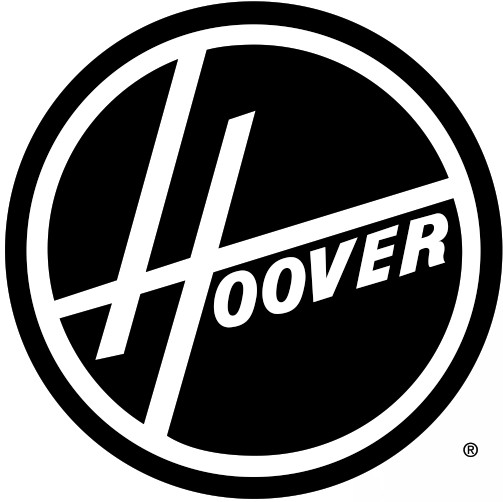 HOOVER Dual Power MAX PET Carpet Cleaner User Manual
USER MANUAL
Please visit Hoover.com for video instructions and FAQ's for this Carpet Cleaner.
IMPORTANT: READ ALL INSTRUCTIONS CAREFULLY BEFORE ASSEMBLY AND USE.
This product is intended for Household use only.
If used Commercially warranty is VOID.
Questions or concerns?
For assistance, please call Customer Service at 1-800-944-9200
Mon-Fri 9 am-6 pm EST before returning this product to the store.
IMPORTANT SAFETY INSTRUCTIONS
SAVE THESE INSTRUCTIONS / READ ALL SAFETY WARNINGS AND INSTRUCTIONS BEFORE USING THIS PRODUCT.
WARNING: When using an electrical product, basic precautions should always be followed to avoid electric shock, fire, and/or serious injury, including the following:
• Fully assemble product prior to use. • Operate cleaner only at voltage specified on a data plate on the lower back of the cleaner. • Do not leave the appliance when plugged in. Unplug from outlet when not in use and before cleaning or servicing. • Use indoors only. Do not immerse. Use only on surfaces moistened by the cleaning process. • To Reduce the Risk of Fire and Electric Shock due to internal component damage, use only Hoover ® Cleaning Fluids intended for use with this appliance. See the Cleaning Fluid section of this manual. • Do not allow it to be used as a toy. Not intended for use by children age 12 and under. Close supervision is necessary when used by or near children. To avoid injury or damage, keep children away from the product, and do not allow children to place fingers or other objects into any openings. • Use only as described in this user's manual. Use only HOOVER® recommended attachments. • Do not use products with damaged cords or plugs. If the product is not working as it should, has been dropped, damaged, left outdoors, or dropped into water, call customer service at 1-800-944-9200 prior to continuing use. • Do not pull or carry by cord, use cord as a handle, close a door on cord, or pull cord around sharp edges or corners. Do not place the product on the cord. Do not run appliance over cord. Keep cord away from heated surfaces. • Do not unplug by pulling on the cord. To unplug, grasp the plug, not the cord. • Do not handle plug or appliance with wet hands. • Do not put any object into openings. Do not use with any opening blocked; keep free of dust, lint, hair, and anything that may reduce airflow. • Keep hair, loose clothing, fingers, and all parts of the body away from openings and moving parts. • Turn off all controls before unplugging. • Use extra care when cleaning on stairs. To avoid personal injury or damage, and to prevent the cleaner from falling, always place cleaner at bottom of stairs or on floor. Do not place cleaner on stairs or furniture, as it may result in injury or damage. • Do not use to pick up flammable or combustible liquids, such as gasoline, or fine wood sandings, or use in areas where they may be present. • Connect to a properly grounded outlet only. See Grounding Instructions. • Do not pick up anything that is burning or smoking, such as cigarettes, matches, or hot ashes. • Do not use without filters and tanks in place. • Do not clean over-floor electrical outlets.
CAUTION: TO REDUCE THE RISK OF DAMAGE:
Avoid picking up hard, sharp objects with this product, as they may cause damage. • Store appropriately indoors in a dry place. Do not expose the machine to freezing temperatures. • Do not use sharp objects to clean out the hose as they can cause damage. • To assist in reducing drying time, be certain the area is well ventilated when using detergents and other cleaners with this machine. • To help prevent matting and resoiling, avoid contact
with carpets until they are dry. Keep children and pets away from carpets until they are completely dry. • Do not store extractors with a solution in tanks. • With brushes on, do not allow cleaner to sit in one location for an extended period of time, as damage to floor can result. • DO NOT USE THIS EXTRACTOR ON HARD FLOORS. USING THIS PRODUCT ON HARD FLOORS MAY SCRATCH OR DAMAGE YOUR FLOOR. • Water will drip from the brushes and underside of the product after use and may puddle. To avoid damage to wood and laminate flooring and to avoid potential slip hazards, after use (a) do not leave the product on wood and laminate surfaces and remove to a hard surface and (b) place unit on absorbent material (such as a towel) to soak up drips.
GROUNDING INSTRUCTIONS
This appliance must be grounded. If it should malfunction or break down, grounding provides a path of least resistance for electric current to reduce the risk of electric shock. This appliance is equipped with a cord having an equipment-grounding conductor (C) and grounding plug (A). The plug must be inserted into an appropriate outlet (B) that is properly installed and grounded in accordance with all local codes and ordinances.
Improper connection of the equipment-grounding conductor can result in the risk of electric shock. Check with a qualified electrician or service person if you are in doubt as to whether the outlet is properly grounded. Do not modify the plug provided with the appliance – if it will not fit the outlet, have a proper outlet installed by a qualified electrician. This appliance is for use on a nominal 120-volt circuit and has a grounding plug that looks like the plug (A) illustrated in Fig. 1. A temporary adapter (D) may be used to connect this plug to a 2-pole receptacle (E) if a properly grounded outlet is not available (Fig. 2). The temporary adapter should be used only until a properly grounded outlet (B) can be installed by a qualified electrician (Fig. 1). The green-colored rigid ear, lug, or the like (F) extending from the adapter must be connected to a permanent ground (G) such as a properly grounded outlet box cover (Fig. 2). Whenever the adapter is used, it must be held in place by a metal screw. NOTE: In Canada, the use of a temporary adapter is not permitted by the Canadian Electrical Code.
GETTING STARTED
ASSEMBLY
Fully assembled product prior to use.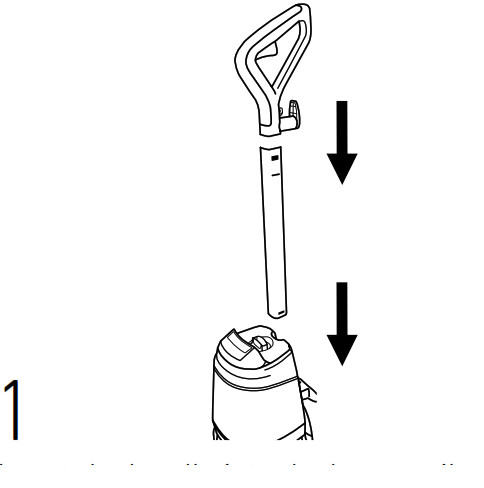 Insert the handle into the base until you hear a "CLICK".
OPERATION
FILL THE CLEAN WATER TANK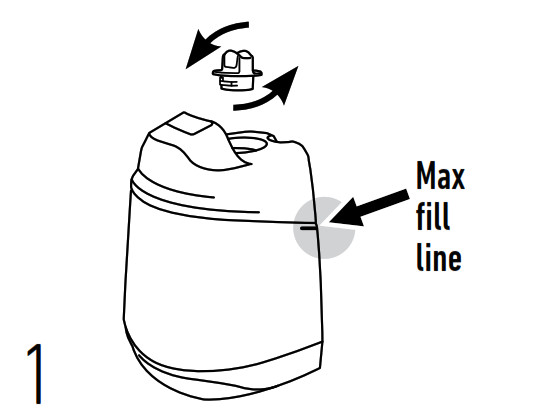 Lift up to remove the Clean Water Tank, then remove the cap and add warm water to the fill line. Add 3oz. of Hoover Solution. Secure cap.

CLEANING FLUID
SEE THE HOOVER'S SOLUTION GUIDE insert or visit Hoover.com/cleaning-solutions.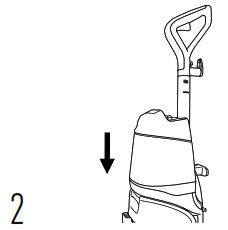 Align the tank and firmly press it into place.
HOW TO CLEAN CARPETS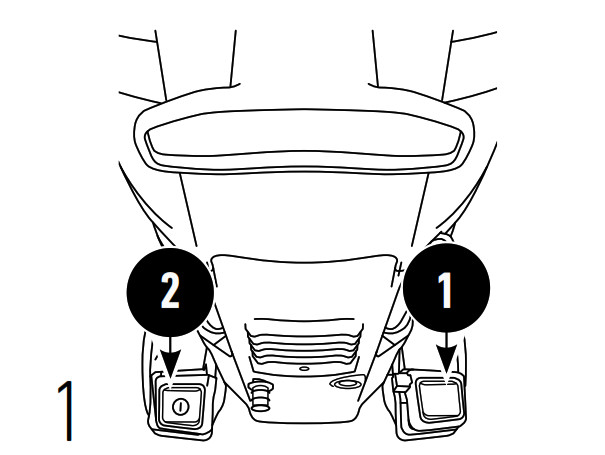 Step on the Handle Release Pedal to recline the cleaner for the cleaning position.
2 Step on the Power Pedal to turn ON
IMPORTANT: Empty Dirty Water Tank when you hear an audible change.
Squeeze trigger for a slow forward and backward wet stroke.
4 Release trigger for a slow forward and backward dry stroke.
CAUTION: Not to be used for grooming a pet.
CAUTION: DO NOT USE THIS EXTRACTOR ON HARD FLOORS. USING THIS PRODUCT ON HARD FLOORS MAY SCRATCH OR DAMAGE YOUR FLOOR.
HOW TO CLEAN THE DIRTY WATER TANK
WARNING: Risk of personal injury – Brushroll may suddenly restart – unplug before cleaning or servicing.
This product contains no serviceable parts. If the appliance is not working as it should, has been dropped, damaged, left outdoors, or dropped into water, call customer service at 1.800.944.9200 prior to continuing use.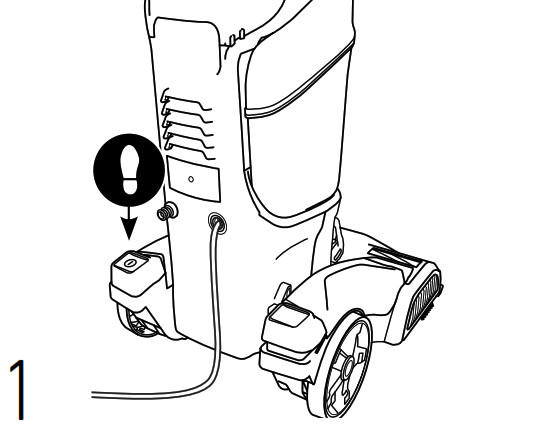 Turn power OFF and unplug the power cord.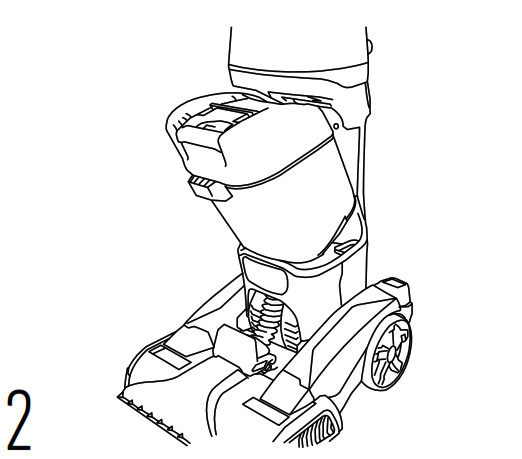 Grab the Dirty Water Tank handle and pull it up to remove it.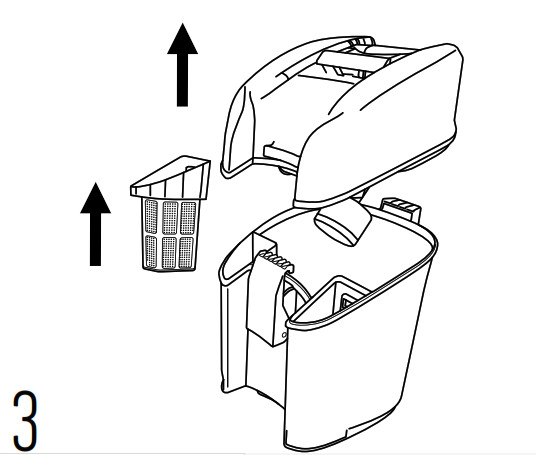 Unlatch the lid to remove the top. Remove the filter basket and clear any debris. Empty the tank, rinse, and allow to air dry.
AUTO SHUT OFF FLOAT: Your carpet cleaner is equipped with a shut-off float within your Dirty Water Tank. When the Dirty Water Tank becomes full, the float will rise, shutting off the airflow through the nozzle. Once the airflow is shut empty the Dirty Water Tank.
MAINTENANCE
HOW TO REMOVE & CLEAN THE BRUSH ROLL
CAUTION: To reduce the risk of injury from moving parts, unplug before servicing.
LUBRICATION: The motor is equipped with bearings that contain sufficient lubrication for its lifetime. The addition of lubricant could cause damage. Do not add lubricant to motor bearings. Remove the nozzle cover by pulling up and forward on the latch.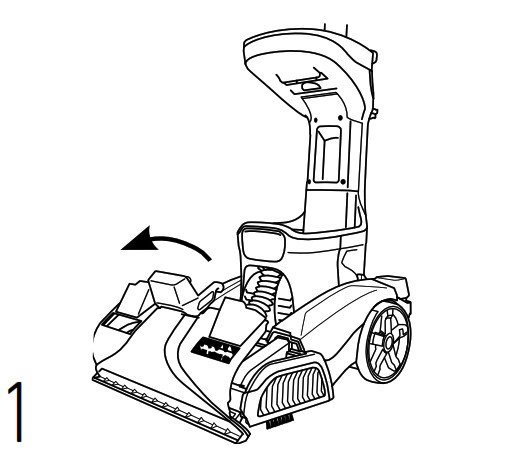 Remove the nozzle cover by pulling up and forward on the latch.
HOW TO REMOVE & CLEAN THE BRUSH ROLL (CONT'D)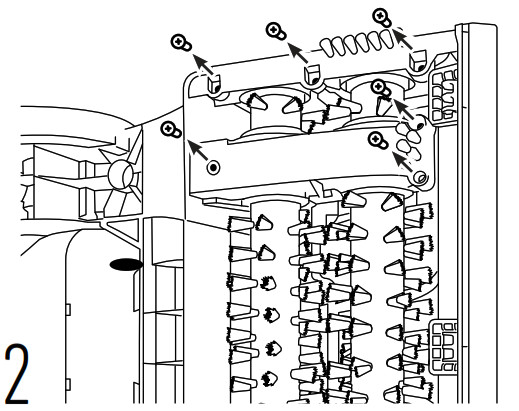 Lay the product down to access the underside. Use a Philips screwdriver to remove 6 screws. Arrows show the location of screws on the underside of your cleaner.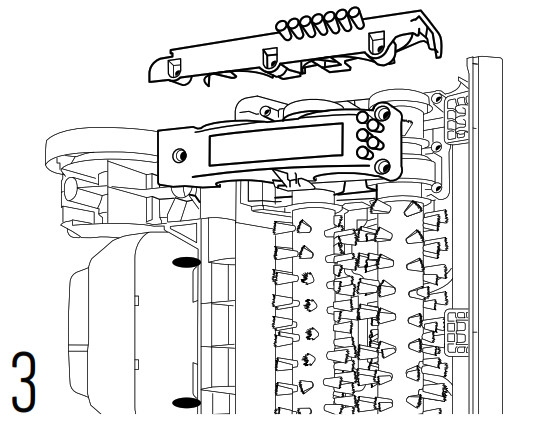 Remove the underside belt cover and the brush roll end cap.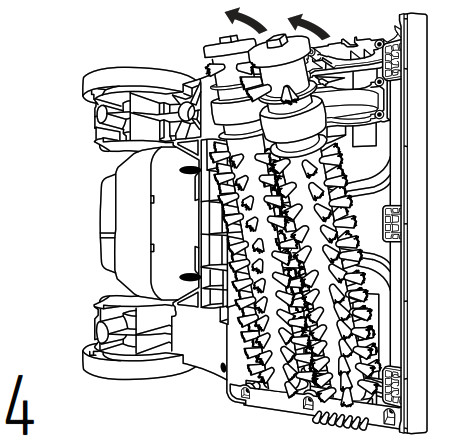 Pull both brushes roll out toward the user to remove them from the cleaner. The belt will still be attached to the cleaner.

CORD STORAGE: Wrap the power cord around the cord hooks for convenient storage. Attach the plug end to the cord.
REMOVING THE BELT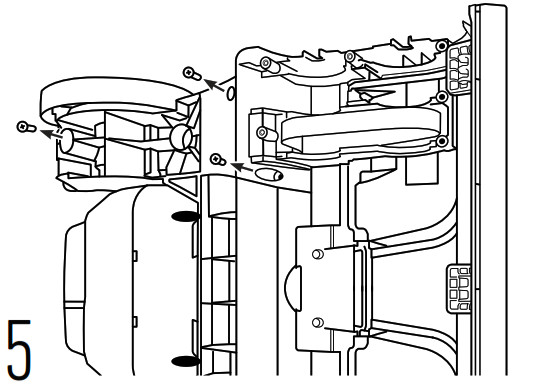 To remove the belt, unscrew the foot side cover from the underside (3 screws).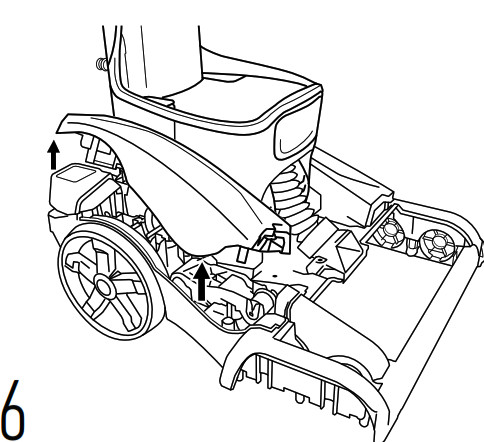 Flip cleaner upright and remove upper belt cover from the foot.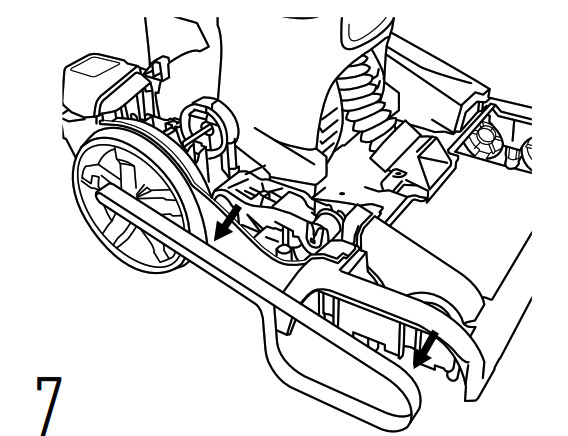 Slide belt off shaft and remove. If replacing the belt, install the new belt.
REPLACING THE BRUSH ROLL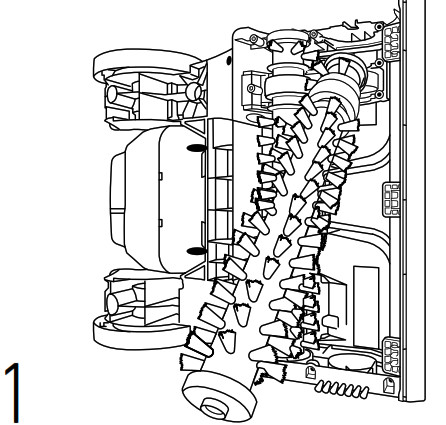 Slip brush roll through the belt. Make sure the belt is centered on the pulley when replacing.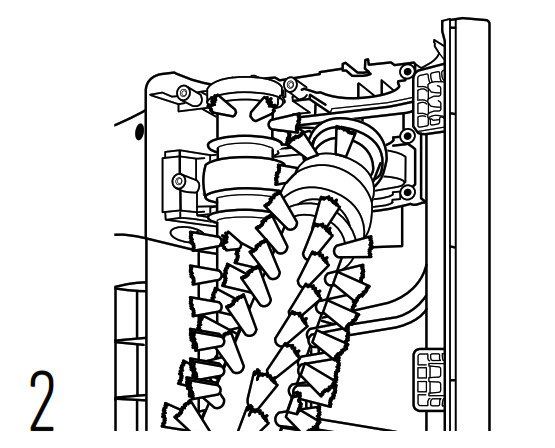 With the belt in place, pull and slide brush roll into the unit, making sure that the brush roll end caps are incorrect orientation.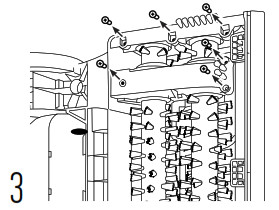 Replace belt cover and secure by replacing all 6 screws.
TROUBLESHOOTING
WARNING: To reduce the risk of injury from moving parts – remove the battery before cleaning or servicing.
CAUTION: To reduce the risk of injury from moving parts – Unplug before servicing. Do not use cleaner without brushes in place.
AVAILABLE REPLACEMENT PARTS AND ACCESSORIES SUCH AS SOLUTIONS AT HOOVER.COM. IF THE APPLIANCE IS NOT WORKING AS IT SHOULD, HAS BEEN DROPPED, DAMAGED, LEFT OUTDOORS, OR DROPPED INTO WATER, CALL CUSTOMER SERVICE AT 1-800-944-9200 PRIOR TO CONTINUING USE.
PROBLEM
POSSIBLE CAUSE
POSSIBLE SOLUTION
The cleaner won't run
1. Not firmly plugged in.
2. No voltage in the wall plug.
3. Blown fuse or tripped breaker.
4. Fuse in cleaner blown.
5. On/Off pedal not depressed.
1. Plug unit in firmly.
2. Check fuse or breaker in home.
3. Replace fuse or reset breaker in home.
4. Take to service center.
5. Press pedal.
Low suction
1. Dirty Water Tank full /automatic shut off engaged. 2. Blockage in tool on the end of the hose.
3. Dirty Water Lid not on correctly.
4. Dirty Water Tank Debris Filter clogged.
5. Blockage in the nozzle.
6. Recovery Tank not properly secured.
7. Recovery Nozzle not on correctly.
8. Blockage in hose.
1. Remove and empty Dirty Water Tank. See "How to Empty."
2. Remove tool and clear blockage.
3. Make sure lid is on securely. See "How to Clean."
4. See "How to Clean."
5. See "How to Clean."
6. Replace Recovery Tank and secure recovery tank latch.
7. Remove and replace Recovery Nozzle. See "How to Remove & Clean Nozzle."
8. Drop a coin through, clear with a broom handle.
Hose Nozzle stops sprayingliquid during use
1. Clean Water Tank is empty.
2. Loose connection to connection port on foot of cleaner.
1. Turn off Cleaner and fill the Clean Water tank.
2. Check for secure connection to connection port on foot of Cleaner.
Accessory Tool will not spray after filling the Clean Water Tank or Solution Tank
1. Air is trapped in the hose & pump.
1. Turn on the Cleaner. If the hose does not spray, prime the pump by lowering the hose down to the floor and hold the trigger for up to on a minute.
2. Aim downward & squeeze the trigger.
Hose will not spray after priming pump
1. Pump is defective.
2. Not connected properly.
1. Call for service: 1-800-944-9200.
2. Check connection.
Clean water won't dispense
1. Clean Water Tank not firmly in place.
2. Clean Water Tank empty.
1. Make sure tank is securely locked in position.
2. Refill container according to cleaning instructions.
Brushes won't rotate during floor cleaning
1. Belt is broken.
2. Unit in an upright position.
1. Replace belt. See "Maintenance."
2. Brushes will not rotate in upright position. Step on handle release to start cleaning.
Water is Leaking out of
Carpet Cleaner
1. Clean Water Tank or Dirty Water Tank not FIRMLY in place
1. Make sure the tank is secure.
2. Carpet Cleaner may drip residual moisture after use. Allow uni and brushes to dry before storing on hard floor surface.
WARRANTY
LIMITED WARRANTY FOR HOOVER® PRODUCT / TWO YEAR LIMITED WARRANTY (DOMESTIC USE)
If this product is not as warranted, contact TTI Floor Care North America Customer Service at 1-800-944-9200. Please have available the proof of purchase and model number for the warranted product.
WHAT THIS WARRANTY COVERS:
This limited warranty is provided by Royal Appliance Mfg. Co., doing business as TTI Floor Care North America (referred to hereafter as "Warrantor") applies only to products purchased in the U.S. (including its territories and possessions), a U.S. Military Exchange, or Canada. When used and maintained in normal household use and in accordance with the Owner's Guide, this product is warranted against original defects in material and workmanship for TWO years from the date of original purchase (the "Warranty Period"). If Warrantor determines that the issue you are experiencing is covered under the terms of this warranty (a "covered warranty claim"), we will, at our sole discretion and free of charge (subject to the cost of shipping), either (i) repair your product; (ii) ship you a replacement product, subject to availability; or (iii) in the event that the applicable parts or replacement are not reasonably available, ship you a similar product of equal or greater value. In the unlikely event that we are unable to repair your product or ship a replacement or similar product, we reserve the right, at our sole discretion, to issue you a refund or store credit (if applicable) of the actual purchase price at the time of the original purchase as reflected on the original sales receipt. Parts and
replacements may be new, refurbished, lightly used, or remanufactured, at Warrantor's sole discretion.
WHO THIS LIMITED WARRANTY COVERS:
This limited warranty extends only to the original retail purchaser, with original proof of purchase from Warrantor or an authorized dealer of Warrantor products, in the U.S., U.S. Military Exchanges, and Canada.
WHAT THIS WARRANTY DOES NOT COVER:
This warranty does not cover the use of the product in a commercial operation (such as maid, janitorial, and equipment rental services, or any other income-generating activity); improper maintenance of the product; the product if it has been subject to misuse, negligence, neglect, vandalism, or the use of voltages other than that on the data plate of this product. This warranty does not cover damage resulting from an act of God, accident, owner's acts or omissions, service of this product by other than Warrantor or a Warrantor authorized service provider (if applicable), or other acts beyond the control of Warrantor. This warranty also does not cover use outside the country in which the product was initially purchased or resale of the product by the original owner. Pick-up, delivery, transportation, and house calls are not covered by this warranty. In addition, this warranty does not cover any product that has been altered or modified, or repairs made necessary by normal wear or the use of other products, parts, or accessories which are either incompatible with this product or adversely affect this product's operation, performance, or durability. Normal wear items are not covered under this warranty. Depending on the product, normal wear items may include, but are not limited to, belts, filters, brush rolls, blower fans, blower, and vacuum tubes, and vacuum bags and straps.
OTHER IMPORTANT TERMS:
This warranty is not transferable and may not be assigned; any assignment made in contravention of this prohibition is void. This warranty shall be governed and construed under the laws of the state of North Carolina. The Warranty Period will not be extended by any replacement of batteries, parts, or products or by virtue of any repair performed under this warranty. THIS LIMITED WARRANTY IS THE EXCLUSIVE WARRANTY AND REMEDY, AND ALL EXPRESS AND IMPLIED WARRANTIES OTHER THAN THE LIMITED WARRANTY SET FORTH ABOVE, INCLUDING IMPLIED WARRANTIES OF MERCHANTABILITY AND FITNESS FOR A PARTICULAR PURPOSE, ARE EXPRESSLY DISCLAIMED. IN NO EVENT WILL WARRANTOR BE LIABLE FOR ANY SPECIAL, INDIRECT, INCIDENTAL, OR CONSEQUENTIAL DAMAGES OF ANY KIND OR NATURE TO OWNER OR ANY PARTY CLAIMING THROUGH OWNER, WHETHER BASED IN CONTRACT, NEGLIGENCE, TORT, OR STRICT PRODUCTS LIABILITY OR ARISING FROM ANY CAUSE WHATSOEVER, EVEN IF THIS WARRANTY FAILS OF ITS ESSENTIAL PURPOSE. TO THE EXTENT PERMITTED BY APPLICABLE LAW, NO WARRANTIES THAT ARISE BY OPERATION OF LAW, IF APPLICABLE, SHALL EXCEED THE DURATION OF THE LIMITED WARRANTY PROVIDED HEREIN. Warrantor's liability for damages to you for any costs whatsoever arising out of this statement of the limited warranty shall be limited to the amount paid for this product at the time of original purchase. Some states do not allow the exclusion or limitation of incidental or consequential damages, disclaimers of implied warranties, or limitations on the duration of implied warranties, so the above exclusions, disclaimers, and/or limitations may not apply to you. This warranty gives you specific legal rights, and you may also have other rights, which vary from state to state.
GENUINE PARTS AND ACCESSORIES:
We recommend using only genuine HOOVER® solutions (for carpet and spot cleaners), parts, and accessories. Damage caused by use with other than genuine HOOVER® solutions, parts, and accessories is not covered by and may void your warranty.
For assistance, please call
Customer Service: 1-800-944-9200
Mon-Fri 9am-6pm EST
Please visit Hoover.com for video instructions and FAQ's for this Carpet Cleaner.
Available replacement parts and accessories such as solutions at Hoover.com.
©2020 Techtronic Floor Care Technology Limited. All Rights Reserved. Distributed by, Royal Appliance Mfg. Co. Charlotte, NC 28262.
FAQS
How many amps is the motor on this unit?
10 amps!
Brush Width?
12 inches, but the head that hold the brushes is wider, about 13 inches.
Is this a good machine for extra thick carpet pile?
It seemed to pick up the pile on are longer carpet but also the carpets quite old so I'm not quite sure
What is the capacity of the clean water tank?
The capacity is 1 Gallon
Will this remove red stains, specifically Kool-Aid?
Yes, it remove kool-aid and haird dye and some really tougher stains. It's easy to clean and use
does this remove old/new animal ruin?
It works great on new animal messes
Does it work for shaggy carpets?
It works well for us but we don't have shaggy carpet.
will it clean low pile carpets?
YES
Will this work with 220 electricity?
NO, NO, NO, it will NOT.
Hose length?
Hose is nine [9] feet long.
how many amps?
no
How is cleaning the unit after use? Anyone have dogs and clean vacuum after using?
After the cleaning project is complete, my wife takes it on the deck, takes it apart and will use a garden hose to blast it clean. Very durable unit.
How long does it take for the carpet to dry?
We use this shampooer o rug and it dries fairly fast.
Could someone please tell me what the amperage rating is for the motor of this carpet cleaner?
says 10.0 A on label
What voltage of electricity does this use?
110 volts to 130 volts a/c. No 230 volts.
Is the dirty water tank cleanable???
YES, you can remove it to empty it and take off the cover so you can clean it out. Mostly needs a good rinse to get the hair and dirt out. Easy to do. Also, the freshwater tank can be removed to refill it in the sink.
VIDEO