hp LaserJet MFP User Guide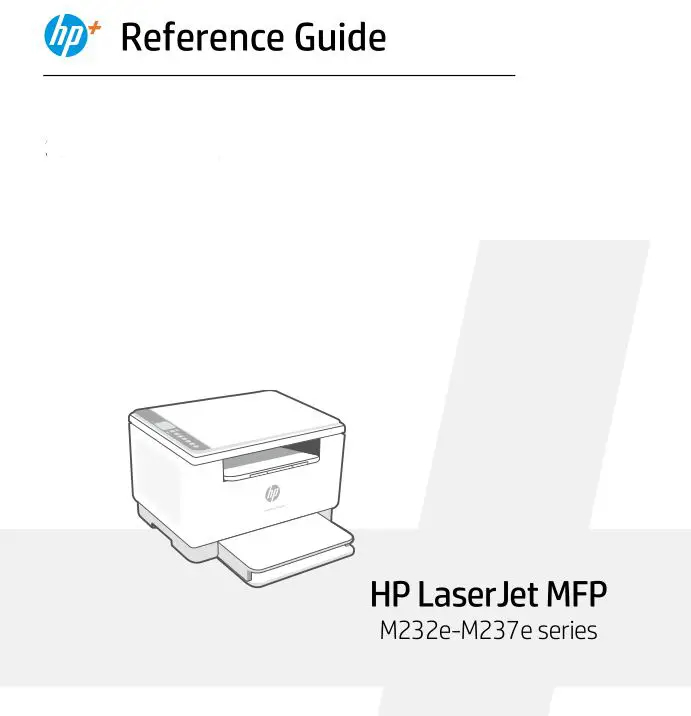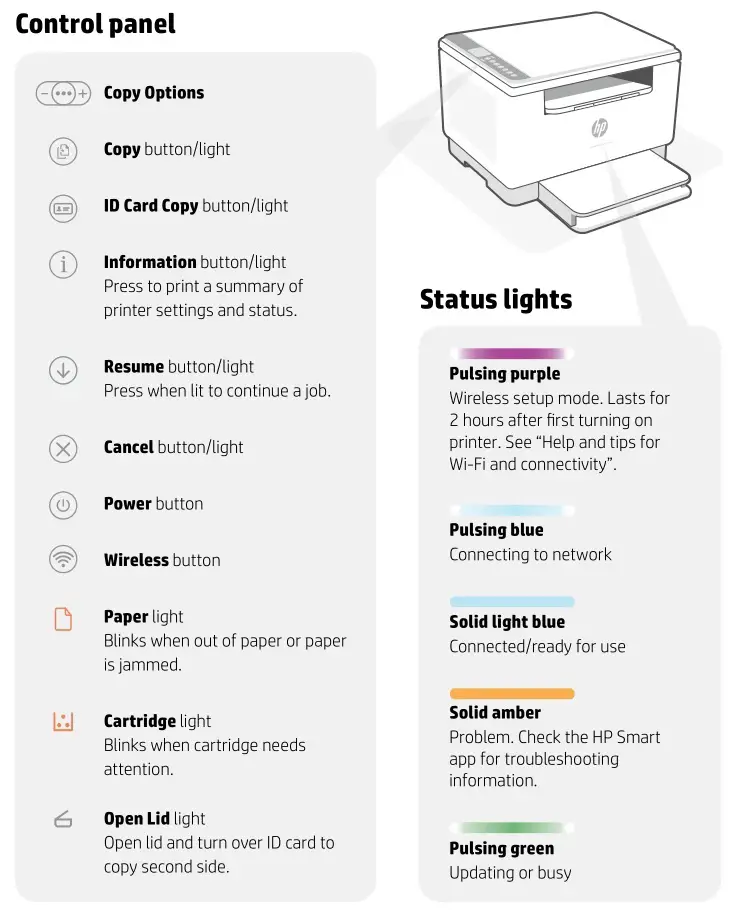 For more information on lights and errors, visit hp.com/support/ljM232eMFP

Do not use USB for setup
Printers with a label covering the USB port must be set up with HP Smart and an Internet connection. After setup, you can print using a USB cable if needed, but the printer must also remain connected to the Internet.
Help and tips for Wi-Fi and connectivity
If the software is unable to find your printer during setup, check the following conditions to resolve the issue.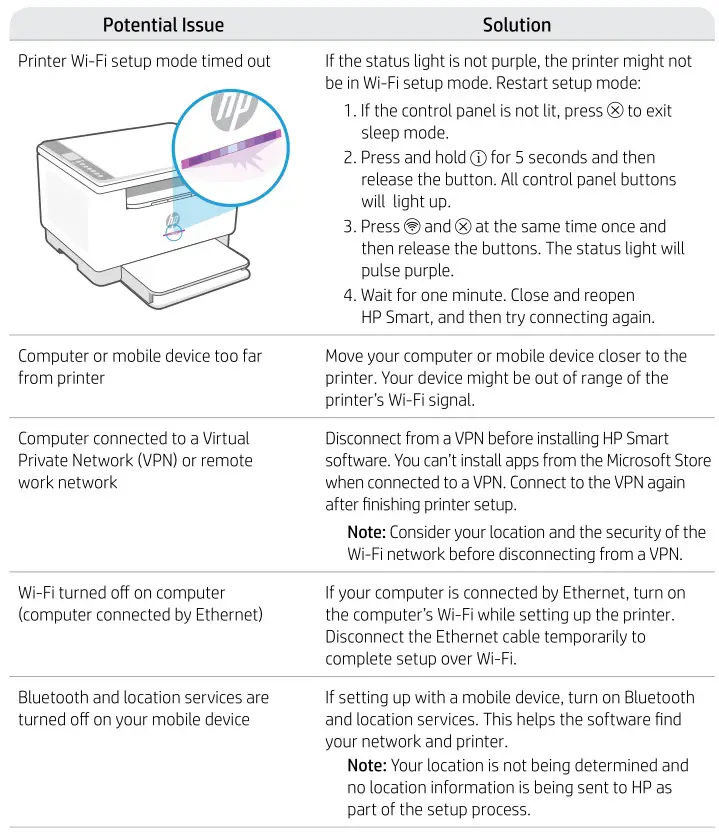 Exclusive HP+ Support
Get complimentary support by contacting our experts. Visit this website to find a local phone number for live support.

The information contained herein is subject to change without notice.

© Copyright 2021 HP Development Company, L.P.
Microsoft and Windows are either registered trademarks or trademarks of Microsoft Corporation in the United Stated and/or other countries. Mac, OS X, macOS, and AirPrint are trademarks of Apple Inc., registered in the U.S. and other countries. Android is a trademarks of Google LLC. iOS is a trademark or registered trademark of Cisco in the U.S. and other countries and is used under license.

Printed in Vietnam