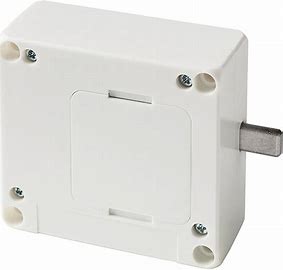 IKEA ROTHULT Smart Lock User Guide
Keyless lock features
Keyless lock. 2 Master keycards included.
Possibility to use an extra card and/or smartphone supporting NFC/RFID.
Warning signal when the batteries run low.
Instructions for use
Install the lock and lock-plate according to the assembly instructions for your product.
Check so that the 2 Master keycards can operate the lock after inserting the batteries.
We recommend that you put one of the Master keycards in a safe place as an spare key.
Note – there are no spare cards at IKEA.
Using Other Cards
Extra card (for ex. library card, membership card and public transport card) and smartphone supporting NFC/ RFID might be possible to use as a key.
For using an extra card or smartphone, unlock with your Master keycard and introduce the extra key by holding against reading area.
Only one extra card can be used at the time. You can always open the lock with your Master keycard, without removing extra card access.
Good to know
The Master keycard can lock and unlock the unit at any time.
The unit will sound if wrong card is used.
If you loose your extra card you can reset lock by removing batteries.
If the batteries run low a warning signal will sound from time to time. If they are not replaced in time the lock will automatically open and stay open. Batteries will last for approx. 17 months when using 3 AAA 900mAh batteries and open/close the lock 3 times per day.
Storage temperature: -20°C to 50°C (-4°F to 122°F).
Operating temperature: 5°C to 45°C (41°F to 113°F).
Save these instructions for future use.
Reset:
Remove batteries.
WARNING
This product may only be supplied by the following AAA type batteries: LADDA 900 (1.2V, 900mAh, Ni-MH), LADDA 500 (1.2V, 500mAh, Ni-MH), Alkaline or Carbon-Zink batteries.
Do not mix batteries of different capacities, types or date stamps.
Product servicing
Do not attempt to repair this product yourself.
TECHNICAL DATA
Type: E1778 ROTHULT
Input: 3 x AAA size batteries
Indoor use only
Operating frequency: 13.56 MHz
Output power: Max 50.9 dBμV at 3m
Manufacturer: IKEA of Sweden AB
Address:
Box 702, SE-343 81 Älmhult, SWEDEN
RF EXPOSURE INFORMATION
According to RF exposure regulations, under normal operations the end user shall refrain from being closer than 20 cm from the device.
This device complies with Part 15 of the FCC Rules/Industry Canada licence-exempt RSS standard(s). Operation is subject to the following two conditions:
this device may not cause harmful interference, and
this device must accept any interference received, including interference that may cause undesired operation of the device.
WARNING:
Any changes or modifications to this unit not expressly approved by the party responsible for compliance could void the user's authority to operate the equipment.
NOTE:
This equipment has been tested and found to comply with the limits for a Class B digital device, pursuant to part 15 of the FCC Rules. These limits are designed to provide reasonable protection against harmful interference in a residential installation.
This equipment generates, uses and can radiate radio frequency energy and, if not installed and used in accordance with the instructions, may cause harmful interference to radio communications. However, there is no guarantee that interference will not occur in a particular installation. If this equipment does cause harmful interference to radio or television reception, which can be determined by turning the quipment off and on, the user is encouraged to try to correct the interference by one or more of the following measures:
Reorient or relocate the receiving antenna.
Increase the separation between the equipment and receiver.
Connect the equipment into an outlet on a circuit different from that to which the receiver is connected.
Consult the dealer or an experienced radio/TV technician for help.
The crossed-out wheeled bin symbol indicates that the item should be disposed of separately from household waste. The item should be handed in for recycling in accordance with local environmental regulations for waste disposal. By separating a marked item from household waste, you will help reduce the volume of waste sent to incinerators or land-fill and minimize any potential negative impact on human health and the environment. For more information, please contact your IKEA store.
© Inter IKEA Systems B.V. 2018
AA-2190096-1