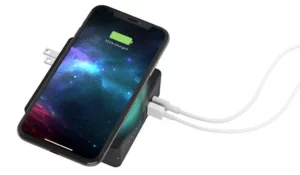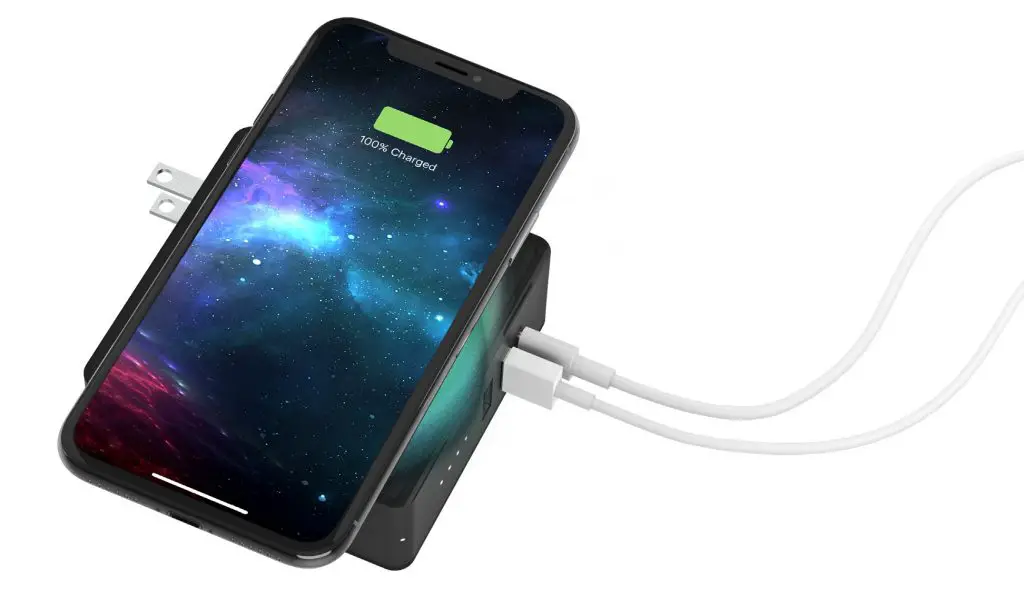 global power station ®hub
Portable battery hub with interchangeable AC power prongs
Compatible with Qi-enabled devices, smartphones, tablets, and other USB devices.

USB-C PD
FAST-CHARGE
INTERCHANGEABLE AC
POWER PRONGS
QUICK
CHARGE 3.0
COMPACT AND
CONVENIENT
A high-speed 18W fast charge
USB-C PD output offers the most
efficient charge.
Recharge your powerstation hub in any region.
The high-output USB-A port
delivers up to 15W of power to
compatible devices.
An ultra-portable design makes it
easy to carry the power station hub
just about anywhere.
Key Selling Points
Interchangeable AC power prongs make it easy to recharge your powerstation no matter where you are in the world.
Use the USB-C PD port to recharge the power station hub, or use that same port to charge a device at an ultra-fast speed.
Charge multiple devices simultaneously with two USB-A ports, a USB-C PD port, and wireless charging.
A built-in 6,000mAh portable battery keeps your devices charged throughout the day.
A rubberized, non-slip wireless charging surface keeps your device in place while charging.
The ultra-portable design allows the power station hub to fit easily in your bag.
You can also simultaneously charge multiple devices while the hub is plugged into an outlet.
The next generation of universal power.
Learn more at mophie.com/shop/universal-batteries
mophie global powerstation hub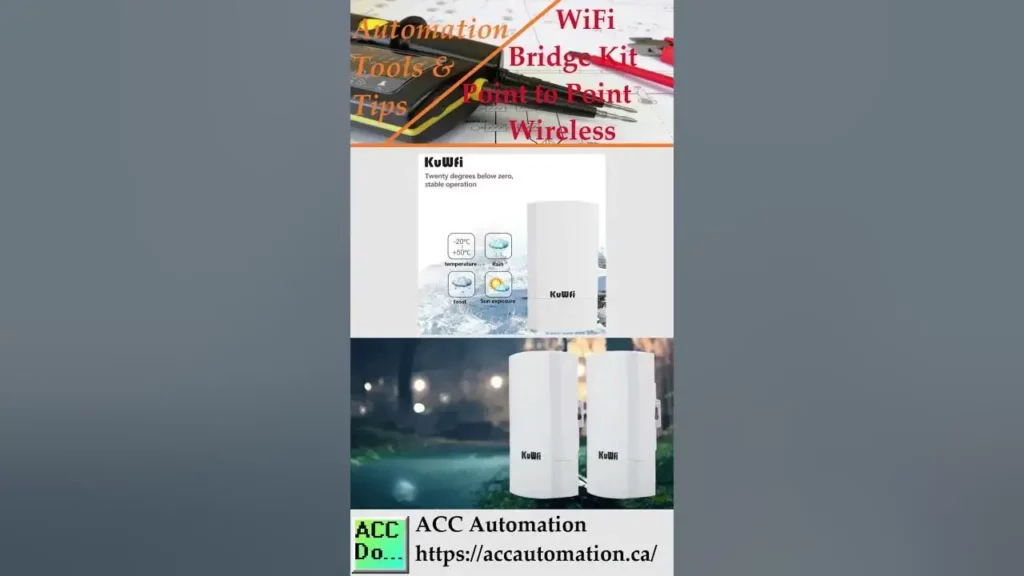 COMPATIBILITY
mophie cases
Samsung Galaxy SI Oe, Samsung Galaxy Si 0, Samsung Galaxy SIO+, Samsung Galaxy Note9, Samsung Galaxy S9, Samsung Galaxy S9+, Samsung Galaxy Tab 3, iPad Pro 12.9-inch (2nd gen.), iPad Pro 10.5-inch, iPad Pro 9.7-inch, iPad mini 4, iPhone Xs Max, iPhone Xs, iPhone XR, iPhone X, iPhone 8, iPhone 8 Plus, iPhone 7, iPhone 7 Plus, iPhone SE, iPhone 6s, iPhone 6s Plus, smartphones, tablets, and other USB-C and US13-A devices
WIRELESS CHARGING COMPATIBILITY
Qi-enabled devices.
EXTRA BATTERY HOURS'
Up to 36 hours of extra battery*
BATTERY CAPACITY
6,000mAh
CHARGING PORTS
AC input / USB-C PD Input/Output / USB-A QC Output / USB-A Output
INPUT / OUTPUT CURRENT
AC Input: 100V – 240V, 0.25A
USB-C PD Input: 54 – I2V, up to 18W USB-C PD Output: 5V -12V, up to 18W
USB-A Output (QC 3.0): 54 – 12V, up to 15W USB-A Output: 5V @ 2.4A
DIMENSIONS
3.31 in x 3.31 in x 1.16 in (84mm x 84mm 29.5mm)
WEIGHT
9 oz (255.15g)
IN THE BOX
global powerstation hub / quick-start guide / North America Adapter / United Kingdom Adapter / Europe Adapter / Australia Adapter / China Adapter /Travel Cap
WARRANTY
2 years
COLOR, FINISH & PART NUMBER
• Black / Plastic 1401102475 I TRVLSTION-VVRLS-6K
Additional Selling Points
mophie uses advanced wireless and battery technology to create safe, reliable products and deliver the quickest charge speeds possible.
Every mophie battery product is tested at three different stages of production to ensure unmatched capacity, efficiency, and build quality, along with reliable, long-lasting performance.
mophie is the #1 brand for Wireless Charging Pads in the U.S.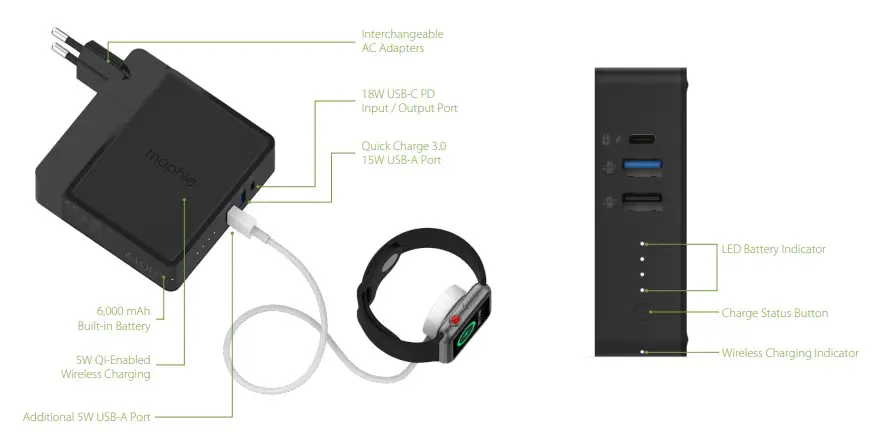 mophie.com © 2019 mophie inc. *Extra battery estimates based on comparisons with the mAh battery capacities of common consumer electronic devices. The amount of extra battery you receive depends on a variety of factors that are different for every user.1 The NPD Group, Inc., U.S. Retail Tracking Service, Cell Phone Device Protection, Charging Case, Based on Dollars & Units, Jan. 2015-Sept. 2018. The NPD Group, Inc., U.S. Retail Tracking Service, Mobile Power, Portable Power Packs, Based on Dollars, Jan. 2015- Sept. 2018. The NPD Group, Inc., U.S. Retail Tracking Service, Mobile Power, Charging Pad, Wireless, Based on Dollars and Units, Jan. 2017- Feb. 2019. mophie, powerstation, the five-circles design, and the mophie logo are trademarks of mophie inc. iPad, iPad mini and iPhone are trademarks of Apple Inc. The trademark "iPhone" is used in Japan with a license from Aiphone K.K. Samsung and Galaxy S are trademarks of Samsung Electronics Co., Ltd. Qi, and the Qi logo are trademarks of the Wireless Power Consortium. USB-C is a trademark of USB Implementers Forum. All rights reserved. Patents: mophie.com/patents.