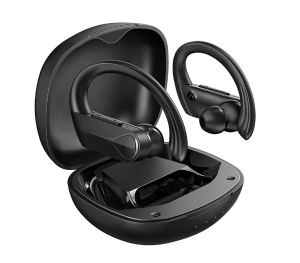 User Manual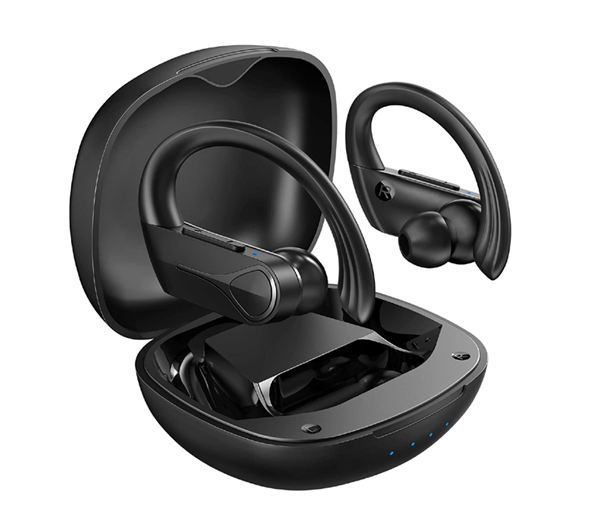 Mpow Flame Solo Bluetooth Earbuds
AUTO PAIRING SETUP

Take out both earbuds from the charging case. both earbuds will power on and enter paring mode in which the LED flashes red and blue alternately.
Search Bluetooth name Mpow Flame Solo· and select it in your mobile phone.
RESET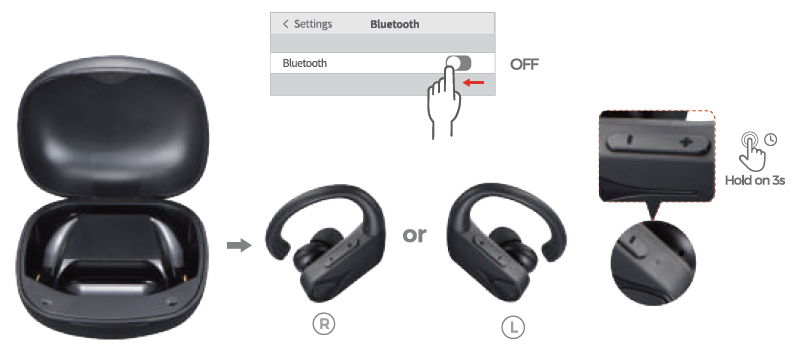 Tum off your device's Bluetooth function.
Take out both earbuds from the charging case and the earbuds will automatically enter into the pairing mode in which LED flashes blue and red alternately.
Simultaneously keep pressing both 1iOlume up and 1iOlume dcmn buttons of either earbud for 3seconds.
The paired information will be cleared and the earbuds will be off.
BUTTONS CONTROL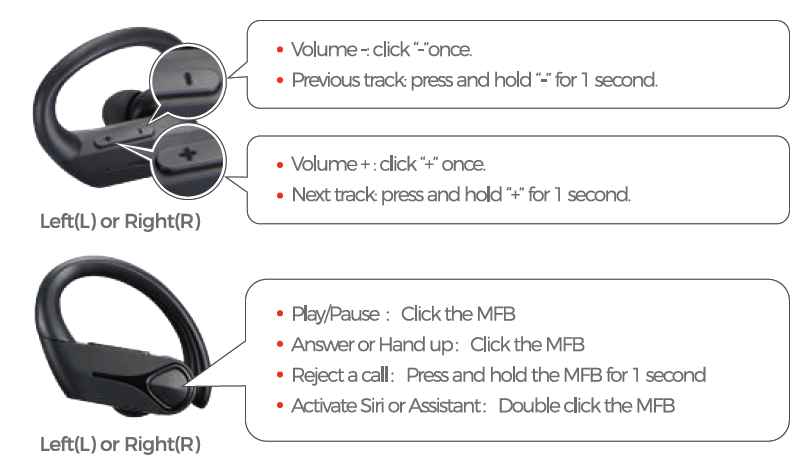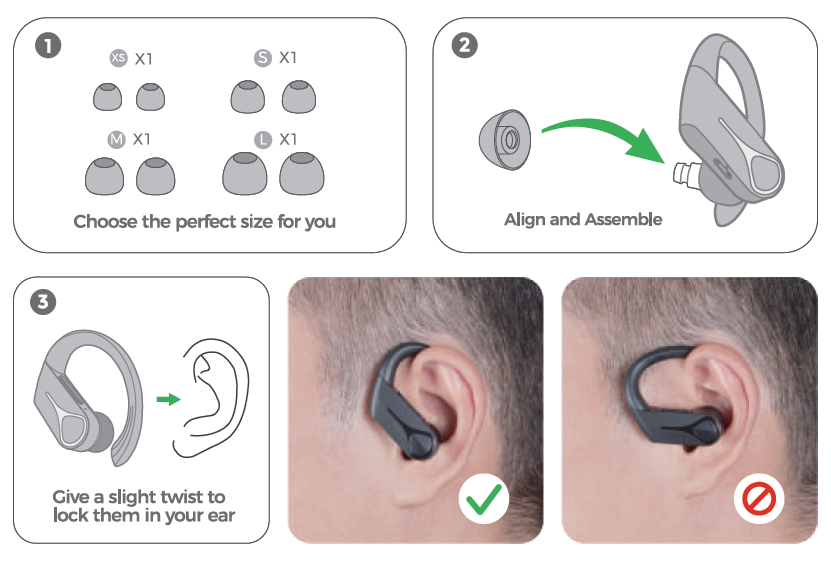 QandA
► Note: Remove the insulating film on the charging connectors on both earbuds before charging it.
Ql : Why doesn't music stop when I put Flame Solo back into the case.
Reason 1: Earbuds might not be placed properly and not in the status of charging.
Solution: Make sure Flame Solo is being properly placed.

Reason 2: The charging case is out of battery.
Solution:
To recharge the case.
Or manually turn off the earbuds by keeping clicking the buttons on both earbuds for 5 seconds. The earbud's light will keep on for 1 second and then goes out. with the voice prompt "Power off".
Q2 : How to know the remaining battery of the charging case?
When you open or close the case. you will know the battery level by checking the indicator:

Q3: How to know the charging status and the full power status of the case?

Q4: How to operate if the Bluetooth disconnect or fail to reconnect?
Solution: Reset the earbuds by following the steps as previously mentioned.