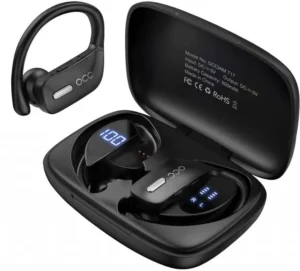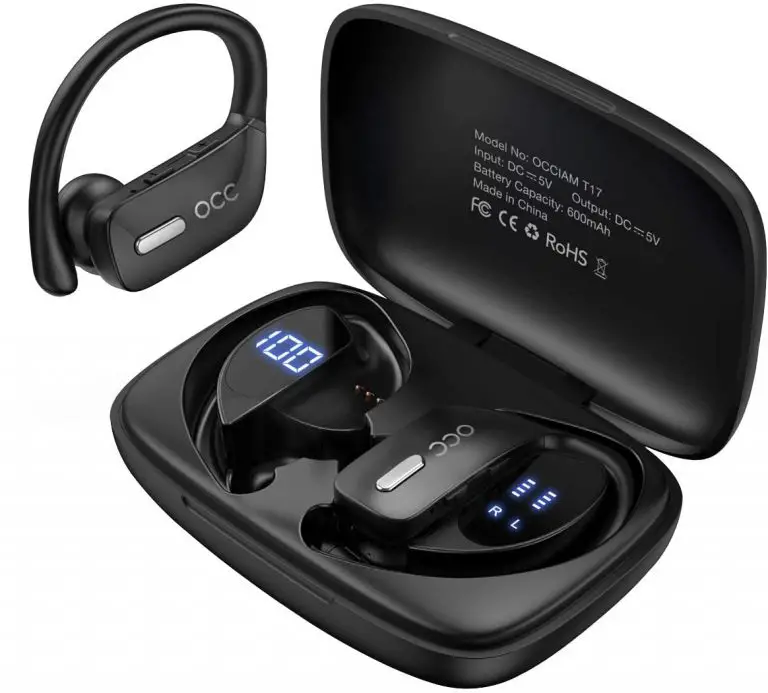 occiam True Wireless Earbuds

Packing List
Product Preview
Power On/Off
Power on
Auto power on once A5 earbuds are out of the charging box, LED indicator turns blue then red & blue flashes intensely.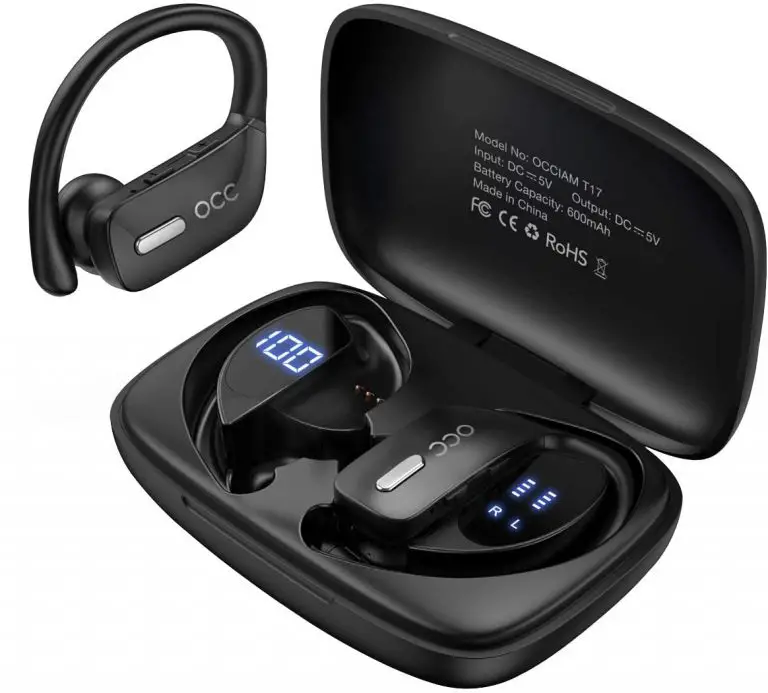 Power off
Put the earphones into the charging case, then the earphones will disconnect automatically for charging, the red indicator flashes slowly.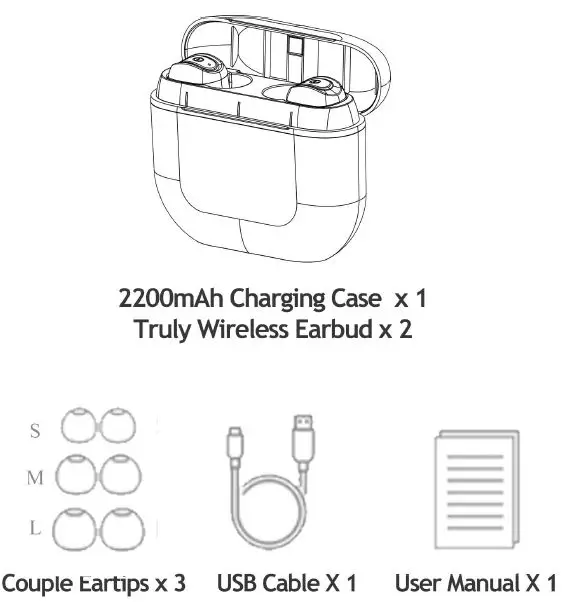 Auto Pairing
TWS Earbuds Pairing
Take out both earbuds one by one.
Wait for 5 seconds to enter pairing mode.
Select A5R from the bluetooth list of phone.
Earbuds will auto connect the previously paired bluetooth device within pairing range
Mono Earbud Mode
Take out left earbud
Wait for 5 seconds
Select ASL from the to enter pairing mode bluetooth list of phone.
For right earbud, you only need to wait for about 3 seconds to enter pairing mode and select A5R from the bluetoth list.
Music Control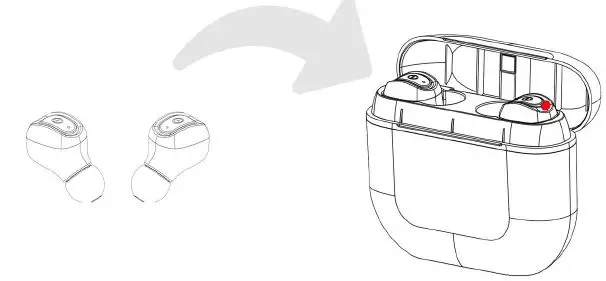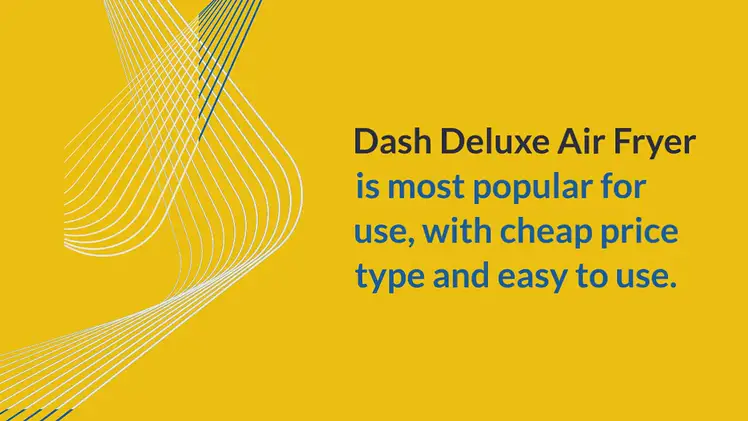 long touch until volume up to desired point.

long touch until volume up to desired point.
When the volume reaches the point you want, just stop touching. When volume arrives at Max or Mute, there will be a prompt "du du" Earbud volume and Android phone volume are not synchronized I I If earbud volume reach full blast, you can still increase volume on android phone.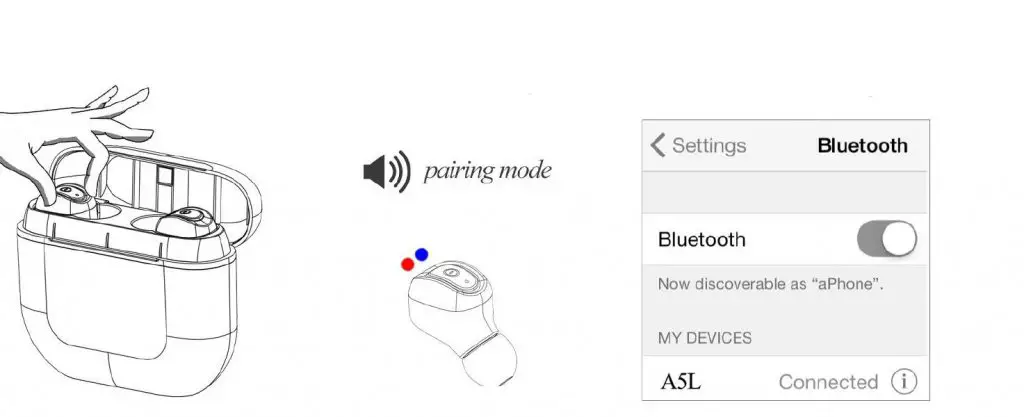 Single left erabud can play/pause/volume-/activate Siri/Google Single right erabud can play/pause/volume+/skip to next track.
Phone Calls Control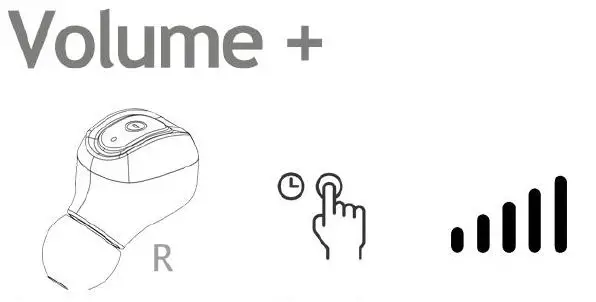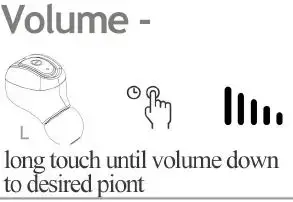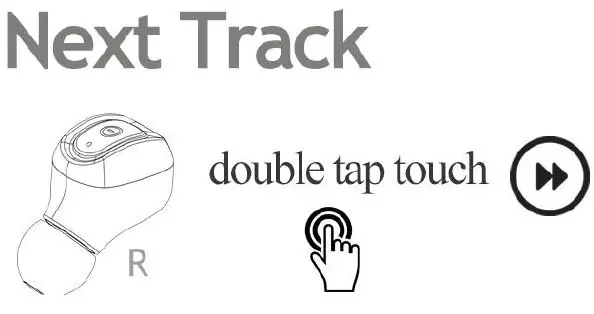 Earbud volume and Android phone volume are NOT synchronized. I Even if earbud volume reaches full blast, you can increase volume on android phone
Earbud volume and iOS device volume are synchronized, so you can modify volume by earbud or by the iOS device.
Headphone Charging
Low Battery
Red LED indicator flashes every 10 seconds, the earbuds will tum off automatically within about lminute.
How to charge earbuds
red indicator flashes slowly when charging. If not, please take the earbuds out and put them back. Make sure these two points be in the correct slots until red indicators flash slowly.
It takes arround 1 hour to full charge the earbuds. Red indicator of charging earbud flashes until full charge. Once full charge, blue indicator will be on for about 1 minute.
Charging Case
Battery status indicator
The batteiy status indicator shows the remaining power in the box.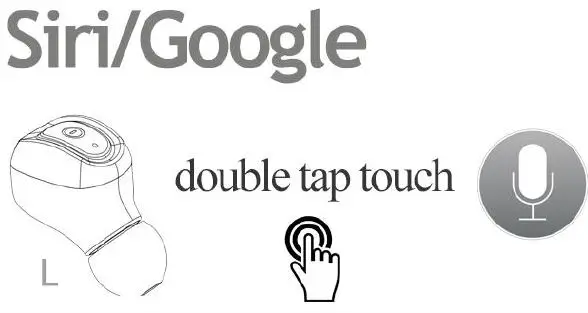 Charging case power refill
Use the USB Cable to connect the charging case port and the charger to safety specification charger It may take about 4 hours to fully charge the box.
Urgent power bank
The output USB port can be used to charge your phone.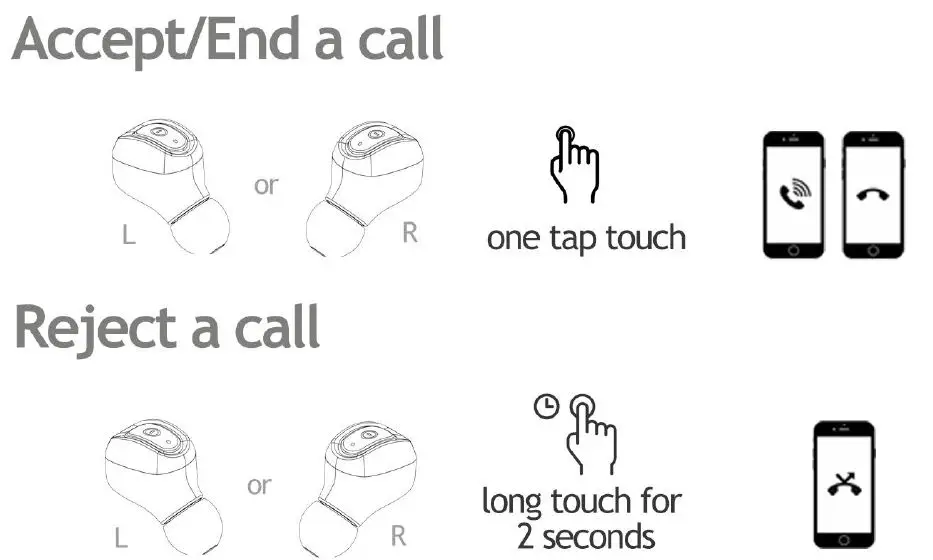 Safety Precaution
Applying the bluetooth earbuds at high volume for long will cause damage to your hearing, you are advised to adjust to proper volume to protect your hearing.
Please do not use these earbuds when you are engaged in activities requiring to be aware of surrounding enviroment.
Do not apply these earphones in storm weather, they will interfere with the signal transmission, and increase the risk of being struck by lightning.
Please keep the device away from extreme heat, humidity or corrosive environments.
Battery Warning
Use DC-5V IA chargers/adapters certified by a regulated manufacturer to charge.
Use of an unqualified battery or charger may present a risl< of accident.
Do not overcharge the battery for long which will decrease the battery service life.
Battery usage by children should be supervised.
Dispose of batteries according to local regulations and recycle when possible.
Do not dispose as household waste.
In the event of a battery leak, do not allow the liquid to come in contact with the skin or eyes. In the event of leak or a hazard seek medical help immediately.
FAQs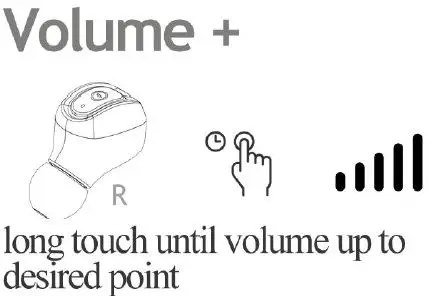 If you find all solutions don't work, please contact us by
Email: [email protected]