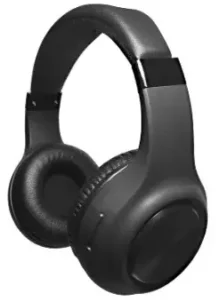 Specs for products:
Bluetooth version + SPECS:Bluetooth V5.0+EDR Support: A2DP, AVRCP, HSP, HFP, GAVDP
SNR: 96dB SNR stereo ADC and stereo DAC Sensitivity: -80dBm﹤0.1% BER
Frequency: 2402MHz ~ 2480MHz
Transmission Distance: 10m
Transmission power: CLASS2, 4dbm
Audio SNR: ≥75dB
Audio performance: SBC decoding
Battery Capacity: 3.7V/200mAH
Charging Time: about 1.5-2 hour
Charging Voltage: DC 5V
Working currency: ≤40mA
Working temprature: -40℃ to +85℃
Playtime(50% volume ): 5 hours
Playtime(100%volume ):4 hours
Standby time: about 300 hours Speaker Section
Speaker Dimension: Ф40mm Impedance: 32Ω
Rated Power: 15 mW
Power capacity: 150mW
Sensitivity: 103dB S.P.L/1KHz
Frequency Response: 20~20KHz
Function description:
Turning On of device:Long press ON".
Turning off of device:Long press
2 second on, prompt"Power
2 second on,prompt"Power Off".
Pairing status:
First time pairing:Boot into pairing mode automatically,Voice prompt"the bluetooth device is ready to pair". Equipment open bluetooth connection interface option"PBT669"clik connect,no password . After the success of the matching Prompt"The bluetooth device is connected successfully".
Re-pairing:Under off status long press about 2 second,red and blue LED flash alternately.
For already connected device ,bluetooth headphone will automatically back to connect. Headphones into the matching status again .
Vol + /Next Track
Power – Play/Pause – Answer/End call/SIRI assist
Vol – /Previous Track
LED light indicator
Micro USB charging port
Microphone
Operation Guide:
Get through -Short press
Hang up –In a call short press
Replay the last phone number –Double-click Play/Pause
Music—Short press
Going to SIRI assist –Long press
Volume control to up and down —-Long press
LED Light status:
Charging status —–Long bright red light,full charged red light was off. 2:Device on prompt—–Blue light on
Pairing status—–Red and blue LED flash alternately
Standby status—–Blue light flash
Already connected status—Long bright blue light
Play status—–Blue light bright 1 second and flash 1 time.
Matters attention:
Low battery prompt: prompt: "Battery low".
FCC Warning:
This equipment has been tested and found to comply with the limits for a Class B digital device, pursuant to part 15 of the FCC Rules. These limits are designed to provide reasonable protection against harmful interference in a residential installation. This equipment generates, uses and can radiate radio frequency energy and, if not installed and used in accordance with the instructions, may cause harmful interference to radio communications.
However, there is no guarantee that interference will not occur in a particular installation. If this equipment does cause harmful interference to radio or television reception, which can be determined by turning the equipment off and on, the user is encouraged to try to correct the interference by one or more of the following measures:
Reorient or relocate the receiving antenna.
Increase the separation between the equipment and receiver.
Connect the equipment into an outlet on a circuit different from that to which the receiver is connected.
Consult the dealer or an experienced radio/TV technician for help.
Caution: Any changes or modifications to this device not explicitly approved by the manufacturer could void your authority to operate this equipment.
This device complies with part 15 of the FCC Rules.
Operation is subject to the following two conditions:
This device may not cause harmful interference, and
this device must accept any interference received, including interference that may cause undesired operation.
The device has been evaluated to meet general RF exposure requirements. The device can be used in portable exposure conditions without restriction.