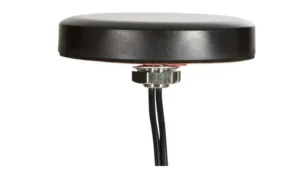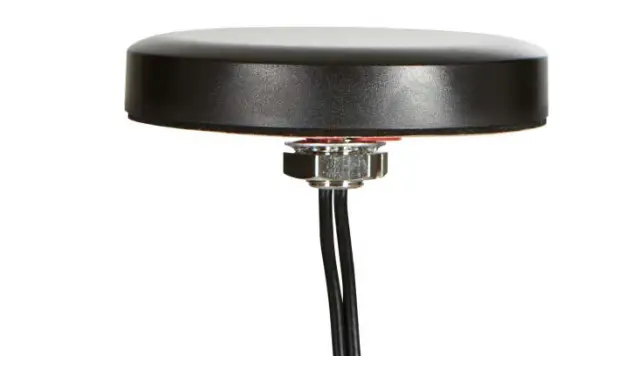 Proxicast® Low Profile MIMO 4G Omni Screw Mount Antenna User Guide
ANT-122-S02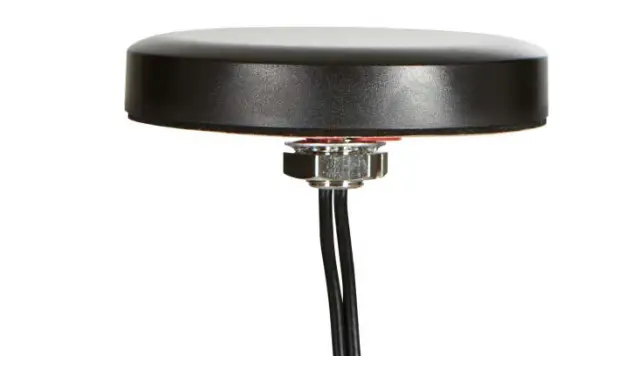 Applications
Kiosks
Vending Machines
Digital Signage
Video Surveillance
Point-of-Sale Terminals
SCADA / Telemetry / PLCs
Product Features
2 MIMO Elements in Single Radome
Ultra Low Profile ~ 0.6 inches Tall
Vandal Resistant & Weatherproof
Compatible with all 3G & 4G/LTE Networks
Compatible with most Cellular Modems/Routers
2.5 dBi Peak Gain
Omni-Directional
SMA Male Connectors on 6 ft Low-Loss Coax
Ordering Information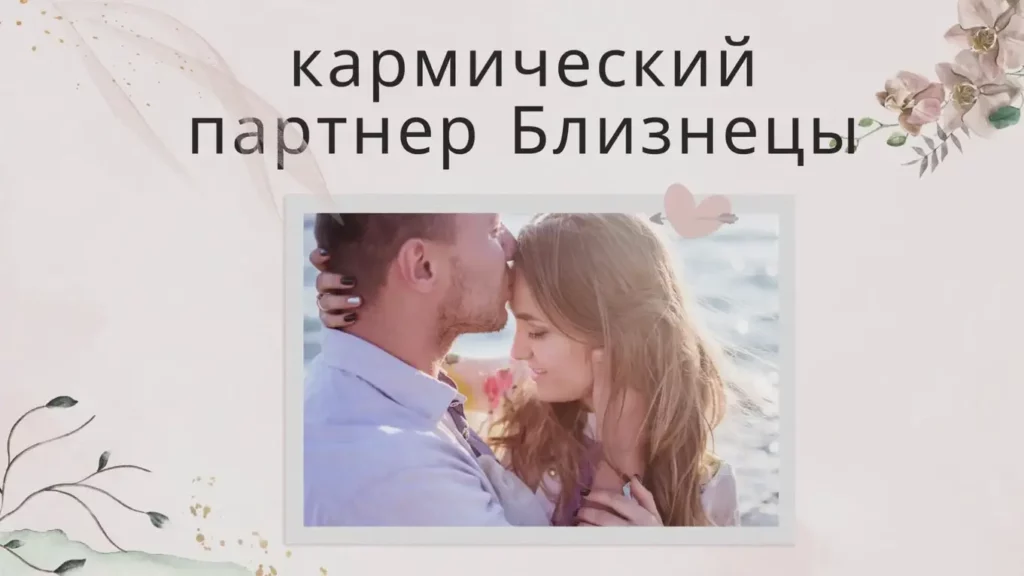 General Description
This extremely low profile (< 0.6 inches tall) fixed mount omni-directional antenna provides up to 2.5 dBi of gain and works on all 3G & 4G cellular frequency bands worldwide (all CDMA, GSM, WCDMA/UMTS and LTE carriers) including AT&T, Verizon, Sprint, T-Mobile, Bell, Rogers and Telus.
Permanently mounts via a 1/2 in. (12 mm) hole with locking internal nut. Resists vandalism with no exposed coax cable. Includes 6 ft of low-loss coax fed through center mounting post.
Completely waterproof (IP67) when properly installed with post extending into a water-tight enclosure. .
Designed for M2M applications such as vending machines, meter housings, equipment sheds, or other locations requiring an inconspicuous low-profile external antenna. Can also be vehicle mounted for buses, vans, trucks or other mobile installations.
Dual integrated SMA male plug connectors mate with SMA female jacks on MIMO capable modems, routers, etc.
For optimum performance this antenna should be mounted through a flat, horizontal metal surface at least 8 inches in diameter.
Electrical Specifications

Mechanical Specifications
Operation of this device outside the parameter ranges given above may cause permanent damage.
Mechanical Dimensions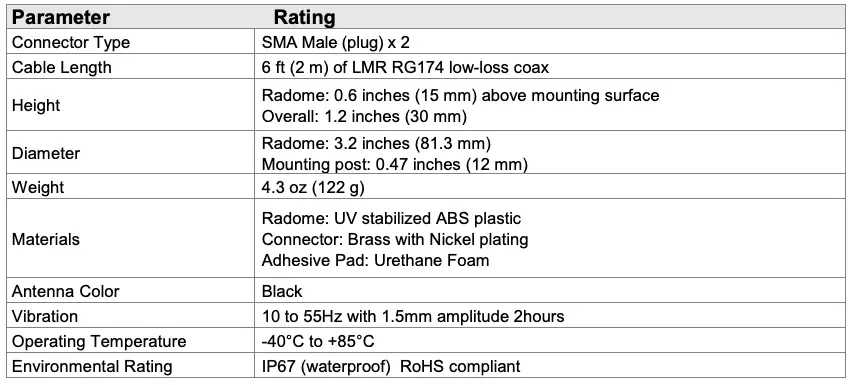 Radiation Patterns
800 MHz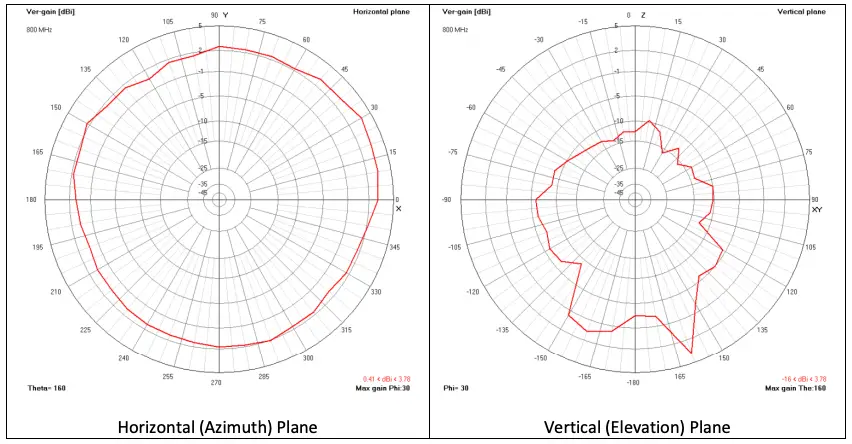 1850 MHz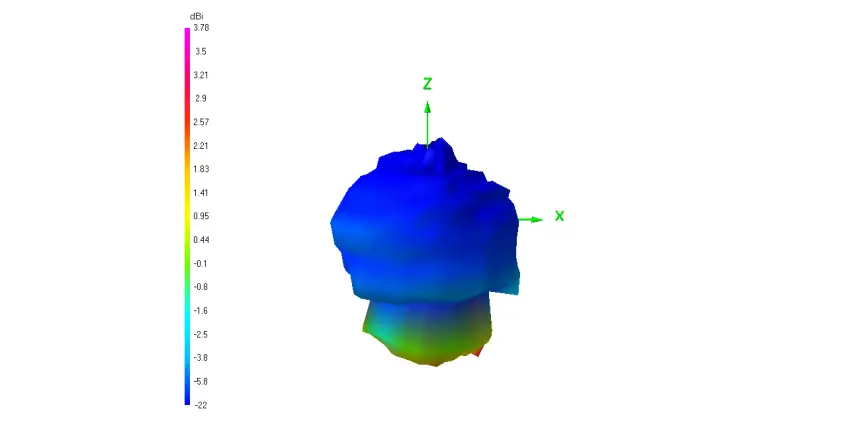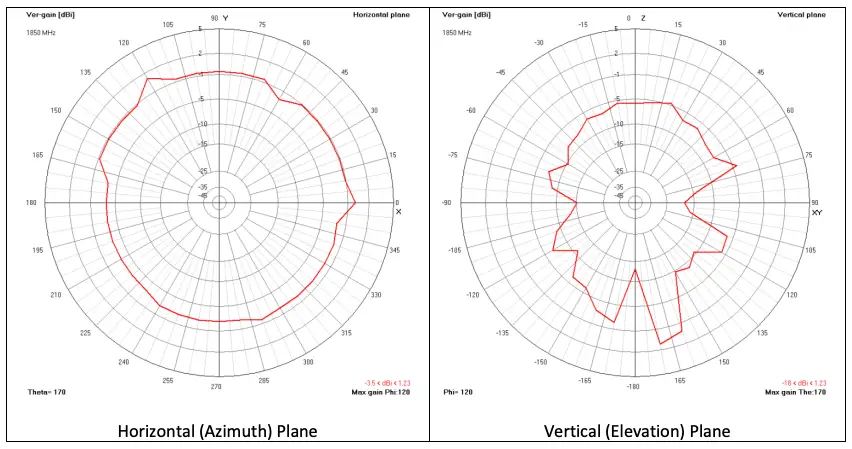 2700 MHz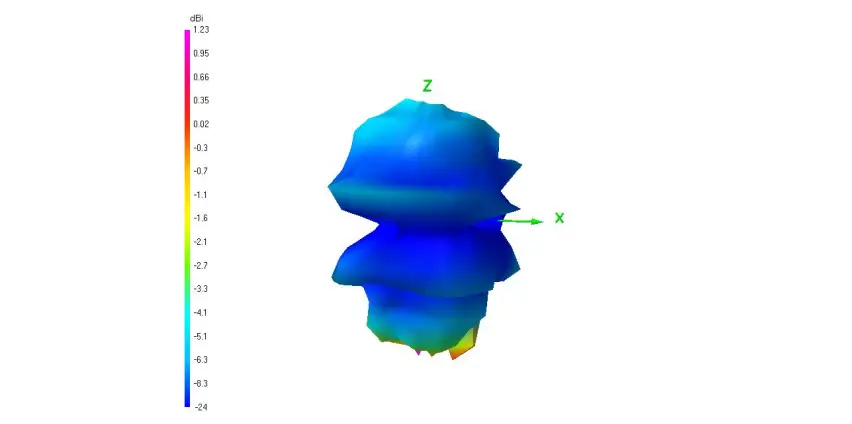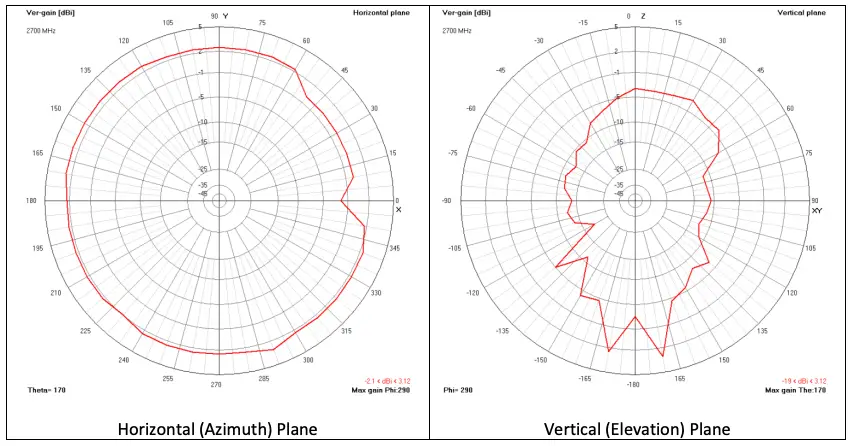 Installation Instructions
Position away from:

CRT/TVs
Lighting fixtures & motors
Other antennas & wireless devices
Low-E or tinted/coated windows
Large vertical metal or concrete objects

Drill a 1/2" (12mm) hole in flat horizontal surface
Remove mounting nut & washer and feed coax cable through hole
Remove bottom plastic liner to expose adhesive
Press antenna into hole and tighten nut & washer from underneath
Optionally apply a thin bead of silicone caulk around the antenna rim
Keep total coax lead cable as short as possible & weatherproof all outdoor connectors
Contact Information
For the latest specifications, additional product information, worldwide sales and information about Proxicast:
Web: www.proxicast.com
Tel: 1-877-777-7694, 1-412-213-2477
Email: [email protected]
Proxicast • 312 Sunnyfield Drive, Suite 200 • Glenshaw, PA 15116 USA
For technical questions and application information:
Email: [email protected]
Important Notice
The information contained herein is believed to be reliable. Proxicast makes no warranties regarding the information contained herein. Proxicast assumes no responsibility or liability whatsoever for any of the information contained herein. Proxicast assumes no responsibility or liability whatsoever for the use of the information contained herein. The information contained herein is provided "AS IS, WHERE IS" and with all faults, and the entire risk associated with such information is entirely with the user. All information contained herein is subject to change without notice.
The information contained herein or any use of such information does not grant, explicitly or implicitly, to any party any patent rights, licenses, or any other intellectual property rights, whether with regard to such information itself or anything described by such information. Proxicast products are not warranted or authorized for use as critical components in medical, life-saving, or life-sustaining applications, or other applications where a failure would reasonably be expected to cause severe personal injury or death.