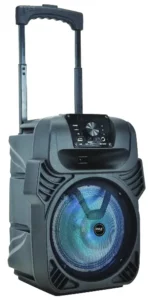 PPHP844B
Wireless BT Streaming Portable PA Speaker and Microphone System
Portable PA Loudspeaker with Built-in Rechargeable Battery,
MP3/USB/FM Radio (8'' Subwoofer, 400 Watt MAX)
WARNING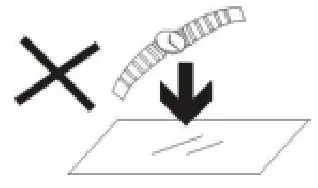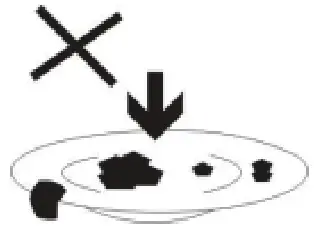 2. 2DO NOT exposes the device to dirty or dusty environments.
3. DO NOT insert any foreign objects into the device.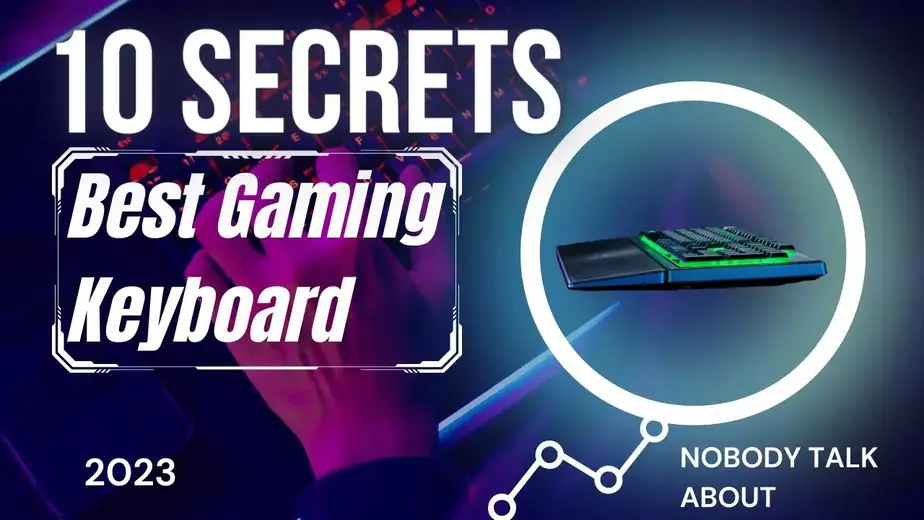 4. DO NOT expose the device to a strong magnetic or electrical field.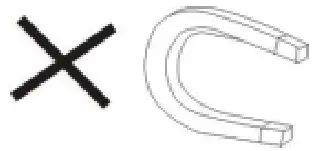 5. DO NOT use the device in the rain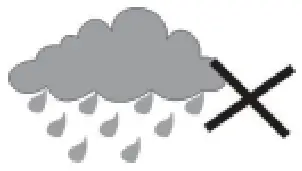 6. Please check with your Local Authority or retailer for proper disposal of electronic products.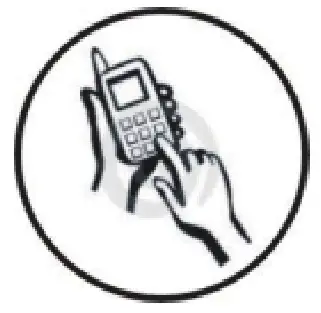 7. DO NOT disassemble the device. Only a certifed service technician should perform the repair.
8. The device has apertures to disperse heat. DO NOT block the device ventilation, the device may become hot and malfunction as a result. 'The illegal operations may cause personal injury, which could be fatal and may cause damage to property.
FEATURES OF THE MACHINE
This system can be used with personal computers, mobile phone, DVD, VCD, CD, LD, TV, MP3, radio, electronic piano and any devices which have audio output.
Amplifier circuits are using a high-performance, high-fidelity design, coupled with a high-quality professional speaker, in order to make the sound field to get positioned so clear, distinct levels effect.
The sound system is outstanding, with deep and powerful bass and the treble effect is strong, with clear and bright pitch.
The professional electronic frequency division circuit enhances the machine's crossover point effect.
Using professional design and manufacture of high-capacity batteries, and dedicated audio power capacitors, to make the speaker's power reserve margin larger, more stable, better dynamics, higher signal to noise ratio.
FRONT PANEL FUNCTIONS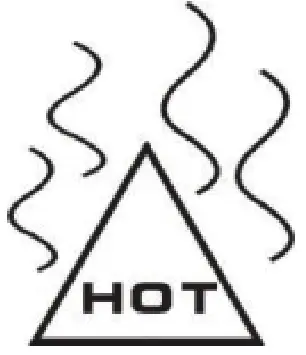 Power ON/OFF
Input Select Line/FM/BT/USB
Choose the music style
USB slot
Last song for USB mode, last channel for FM mode
PLAY/PAUSE on USB mode, scan song on FM mode
Nest song for USB mode, next channel for FM mode
6.5MM wired microphone input jack
Battery indicator, red light for charging, a full charge will be off
3.5MM AUX input jack
DC 5V charge
Volume control
REMOTE CONTROL FUNCTIONS
1. Standby button
2. Select input signal
3. Mute button
4. Play/Stop button
5. Next song of USB/SD
6. Previous song of USB/SD
7. EQ solution
8. Increase speaker volume
9. Choose song number directly
10. Choose USB/SD signal directly
11. Decrease music volume
12. Repeat song
TROUBLESHOOTING
Fault
Possible Cause
Solution
No sound
1. No input sound source.
2. Volume is too low.
1. Use a better music signal.
2. Adjust volume.
Distortion of sound
1. Volume too high.
2. Speaker may be damaged
1.Turn down the volume.
2. If speaker is damaged, repair or replace it.
Karaoke does not work
1. Microphone plug is not fully inserted.
2. Microphone switch is not on.
3. Microphone volume knob is at the lowest position.
1. Plug microphone properly into the socket.
2. Turn on microphone switch.
3. Adjust microphone volume properly.
MP3 does not play
1. The audio format in the U disc is incorrect.
2. Improper operation has caused a process disorder.
3. USB disc is disconnected.
1. Convert audio format into Mp3 format.
2. Reboot the machine.
3. Insert USB disc properly.
BUILT-IN WIRELESS BT STREAMING FUNCTION
Press the "MODE" button to choose the input signal source as BT channel when starting the machine.
Please ensure the BT devices you want to connect is open. Then scan and connect the speaker with the device. When the connection is successful, a "tick" tone will prompt. If the speaker can't be connected, please restart the speaker or the device and try again.
After the mobile phone and the BT are successfully connected, you can play music. To ensure the continued stability of the music signal, try to keep the BT and the mobile phone facing one another.
This unit supports iPad, iPhone, Samsung, HTC, MOTOROLA, Nokia, and other BT mobile devices wirelessly transmitting audio. It supports stereo playing of A2DP. • The BT of the unit can be used up to 10 meters if there are no barriers.
PPHP844B
Portable PA Speaker & Microphone System
Portable PA Loudspeaker with Built-in Rechargeable Battery,
MP3/USB/FM Radio (8'' Subwoofer, 400 Watt MAX)
Features
• Portable Speaker System
• High-Powered PA Loud Speaker Style
• Bluetooth Wireless Music Streaming Ability
• Multi-Color Automatic Flashing LED Party Lights
• Built-in Rechargeable Battery
• FM Radio with Digital LCD Display
• Connect & Stream Audio from External Devices
• Aux (3.5mm) Input Connector Jack
• USB Flash Memory Reader
• 1/4" Microphone input
• Battery Level LED Indicator Lights
• Rugged & Durable Molded Cabinet Design
• Convenient Rolling Wheels & Extendable Carry Handle
• Used for Public Gatherings, Crowd Control, Karaoke
• For Indoor / Outdoor Use
Bluetooth Wireless Streaming:
• Built-in Bluetooth for Wireless Music Streaming
• Simple & Hassle-Free Pairing
• Works with All of Today's Latest Devices
• Smartphones, Tablets, Laptops, Computers, etc.
• Bluetooth Version: 4.0
• Bluetooth Network Name: 'PYLEUSA'
• Wireless Range: Up to 32' ft.
What's in the Box:
• PA Speaker System
• Remote Control
• Power Adapter
Technical Specs:
• Power Output: 400 Watt MAX
• Sound System: 8'' -inch Subwoofer
• Impedance: 4 Ohm
• Frequency Response: 55-20kHz
• S/N Ratio: 60dB +/-3dB
• SPL: 94dB (1W/M)
• T.H.D.: <1%
• USB Interface Type: 2.0
• Digital Audio File Support: MP3
• Maximum USB Flash Support: 16GB
• Battery Life: Up to 2 Hours (Charge Time: Approx. 4 Hours)
• Remote Control Battery: (1) x 'CR-2025' Button Cell, Included
• Rechargeable Battery: 7.4V Lead Acid, 1800mAh – 13.32 Wh
• Power Supply: 110/220V, Switchable
• Dimensions (L x W x H): 11.6'' x 9.3'' x 16.1'' -inches
Questions? Issues?
We are here to help!
Phone: (1) 718-535-1800
Email: [email protected]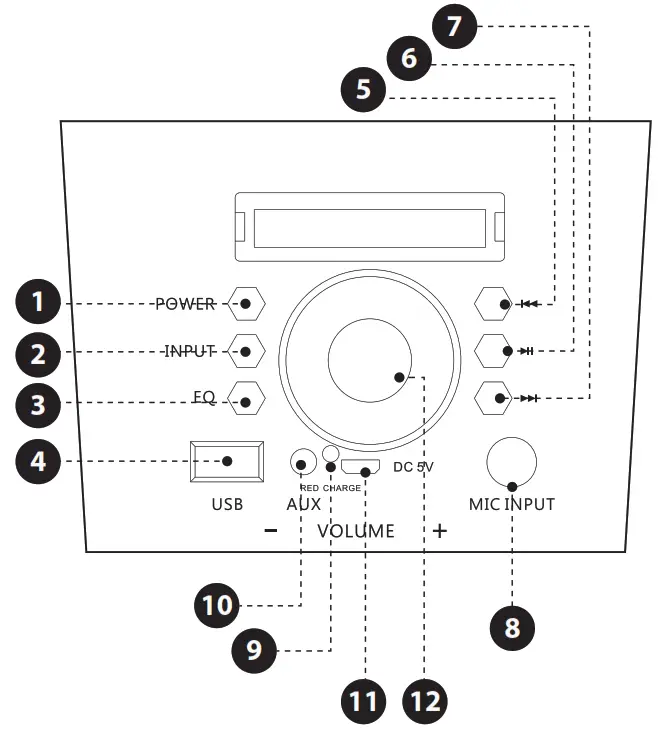 This product can expose you to a chemical or group of chemicals, which may include "Lead and lead compounds" which are known in the state of California to cause cancer, birth defects, or other reproductive harm. For more info, go to https://www.p65warnings.ca.gov/.