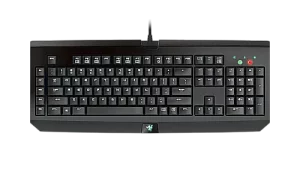 Razer BlackWidow 2014 Support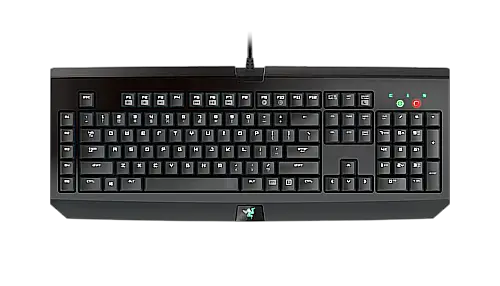 Common Questions
How can I modify or disassemble my Razer product?
Any attempt to modify or disassemble your Razer product will void the manufacturer's warranty.
How do I request replacement parts for my Razer product?
You can check the complete list of our current spare parts and accessories online, but if the item you need isn't listed, don't hesitate to contact Customer Support.
Troubleshooting FAQs
My Razer peripheral will not work properly when used with a KVM switch. How can I fix this?
We recommend plugging your Razer product directly into your system. KVM switches are known to cause interruptions in communications between devices and computers. If your Razer product works when plugged directly into the computer, then it is operating correctly and the issue is most likely due to the KVM switch.
How do I clean my Razer Keyboard?
The overall finish can be cleaned with wipes generally used for cleaning your computer monitor or sunglasses. Ensure that the surface is free of large dust particles or debris before wiping the surface with any product. Wiping debris into the surface can lead to minor scratches on the surface of the unit.
If you wish to clean under the key caps, Razer suggests holding the unit upside down and using compressed air from a can. We do not recommend removing the keycaps from your mechanical switches.
We suggest unplugging the device from your computer before cleaning.
Note: Under no circumstances should you ever submerge the keyboard in any type of liquid. Submerging the keyboard in any liquid will void the warranty on your keyboard.
How do I remove the key caps from my Razer BlackWidow?
Razer does not recommend removing keycaps from the Razer BlackWidow. Several caps have springs that are very difficult to replace once the cap has been removed. Excessive force can also damage the key itself. If you desire to clean under the key caps, Razer suggests holding the unit upside down and using compressed air from a can.
Hardware
Will my Razer BlackWidow work on a gaming console (Xbox360, PS4, etc.)?
Our PC USB products are meant for PC use only and we do not support using them on a Playstation 3 or Xbox 360 console.
Can I use the Razer BlackWidow PC driver with the Mac layout of the Razer BlackWidow or Razer BlackWidow Ultimate?
No, the Mac drivers and the PC drivers were designed to be used exclusively with the Mac layout and PC layout of the keyboard respectively. These drivers are not interchangeable.
Does the Razer BlackWidow have anti-ghosting capability? How about N-key rollover?
Yes, the Razer BlackWidow features a gaming optimized key matrix that allows the recognition of up to six simultaneous key presses. N-key rollover (NKRO) only works with a direct connection to a native PS/2 port on the computer which provides for other limitations that USB overcomes. The Razer BlackWidow's gaming optimized key matrix serves a similar purpose while using an ordinary USB port.
Software
My Razer product does not work at startup after a cold start, what should I do?
Ensure that USB ports are not in hibernation mode.
Go to your Windows "Device Manager" and click the + sign next to Universal Serial Bus Controllers. Click on any "Root Hub" and select "Properties."
Click the Power Management tab and ensure that "Allow computer to turn off this device to save power" and proceed to do this under each Root Hub.
From the Control Panel and Power Options, select the Hibernation Tab and deselect "Enable hibernate support".
My Razer product does not work correctly with a specific program or game. What should I do?
Test the device if the issue is persistent in other applications. If the device works fine, then the program is the cause of the issue. If this is the case, feel free to contact Customer Support to report the issue and see if there are any fixes or workarounds for the issue.
Do I need software drivers to use the Razer BlackWidow?
You may use the standard keyboard functions by simply plugging the Razer BlackWidow to any available USB port on your computer. However, you will need to download the software and drivers in order to enable advanced features such as macro recording and profile settings.
Are there legacy drivers available for Razer BlackWidow 2014?
There are no legacy drivers available for the Razer BlackWidow 2014 and onwards. This product is designed to work with Razer Synapse only.
How many profiles can I save for my Razer BlackWidow?
You can save up to 10 profiles and switch between them on-the-fly without the hassle of going into complex driver menus.