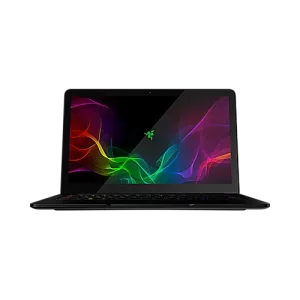 Razer Blade Stealth 13" Intel 7500U (2017) | RZ09-0196x Support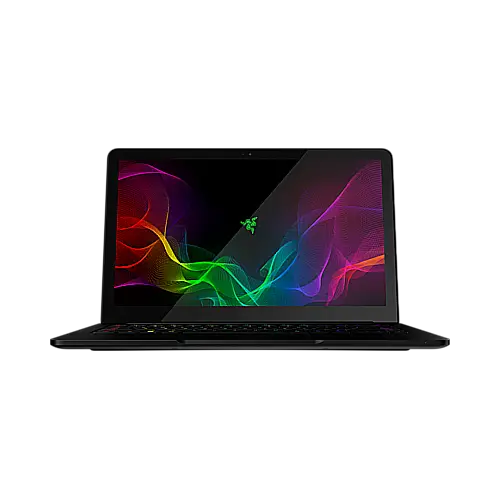 Product Updates
View and install security updates for your Razer Blade systems >
Common Questions
Can I overclock my Razer Blade Stealth 13″ (2017) – Intel 7550U?
Razer laptops are carefully crafted and its components are tuned to give the best performance under the most demanding gaming conditions. We do not recommend over-clocking your CPU, GPU, and/or RAM as these alter the delicate balance of performance and reliability of the system. There is associated risk of damage to crucial components if unauthorized changes are made, which will result in voiding manufacturer's warranty.
What are the design difference between the black and gunmetal versions of the Razer Blade Stealth 13" (2017) models?
The Razer Blade Stealth is now available in two color variations. Gunmetal with the tone on tone Razer logo and white backlit keyboard or in black with an adjustable green backlit Razer logo and the Razer Chroma keyboard.
| | | |
| --- | --- | --- |
| Color | Black | Gunmetal |
| Keyboard LED | Razer Chroma | White |
| Logo | Razer Green backlit logo | Razer Tone-on-Tone Logo |
| USB Ports | Green | Black |
How do I use the additional functions indicated on my Razer Blade's keyboard?
To take advantage of the additional functions on the Razer Blade, hold the "Fn" key and press the specified function key.
Do Razer Blade laptops come with bloatware?
Razer understands how important it is to keep a bloatware-free environment on your brand-new Razer Blade. The Razer Blade comes with no bloatware preinstalled.
Troubleshooting
My trackpad does not respond anymore after restarting the system. What should I do?
If you encounter this, try shutting down the system and power it on again. If the issue persists, uninstall Synapse and download the latest Synapse Framework from Razer support site.
Why is Razer Blade Stealth 13" (2017) – Intel 7500U not charging when plugged into the AC adapter, and the green LED is lit on the AC adapter?
Try to unplug the AC adapter from the wall outlet for approximately 30 seconds, then plug the AC adapter back in.
My internet or Wi-Fi connection indicates that I am connected to the network, but I am unable to connect to the internet. What should I do?
Most modems have an indicator that shows if it is connected to the internet, check if your modem is connected to the internet. If your modem does indicate that you are connected to the internet, try restarting your modem. If you are still having issues, contact your local internet provider to ensure that the connection is stable.
Why does the brightness of my Razer Blade Stealth 13" (2017) – Intel 7500U display seem to change slightly when I load new content or images?
The Razer Blade Stealth 13" (2017) – Intel 7500U display features a content-aware brightness controller (CABC). This feature dynamically adjusts the display settings to provide longer battery life. This technology allowed Razer to include a larger 13" panel with a higher resolution while still achieving similar battery life to the previous 12" Blade Stealth QHD models.
The brightness changes are subtle, but Razer does offer a firmware update tool that will turn off this feature.
Note: Battery life will be reduced if this feature is disabled. If you desire to disable CABC, download and run this updater.
Why does the default Chroma profiles on my Razer Blade Stealth 13" (2017) – Intel 7500U stop working once Synapse loads?
This is normal. Firmware level profiles do not work when Synapse is loaded. You may recreate desired profiles within Synapse.
Why can I no longer change my lighting profile on my Razer Blade Stealth laptop using the "Fn+F" key combination?
Ensure that you are logged on to Razer Synapse to enable this feature.
Why is my Razer Blade's display settings showing 59Hz instead of 60Hz?
There is no difference between 59Hz and 60 Hz, in terms of performance. Both 59Hz and 60 Hz are translated to 59.94 Hz before they are sent to the monitor's chip and should, therefore result in identical performance. The reported 59 Hz setting that cannot be changed even after tweaking the display settings is a result of how Windows reports signals coming from a monitor that uses the old TV-compatible standard of 59.94 Hz.
For backward compatibility, Windows keeps the 59 Hz setting for applications that use the older standard, but also reports the 60 Hz setting for applications that require it. You may refer to Windows Support for more information.
Why does the Razer Blade enter sleep mode when placed on top of another closed laptop
Our Razer Blade laptops have sensors that detect the state of the laptop if the lid is closed or not. If a Razer Blade laptop is placed on top of another Razer Blade laptop with a closed lid, then the top laptop might go into sleep mode because it might detect the sensors of the bottom laptop with a closed lid and will think that its lid is closed too. The solution to this is to not place a laptop on top of another laptop.
Hardware
How do I replace the battery in my Razer Blade Stealth 13" (2017) – Intel 7500U?
Razer Blade Stealth 13" (2017) – Intel 7500U batteries should be replaced by an authorized Razer Repair Center. Should you feel your battery is defective and needs replacing, contact the Razer Support team and we will be happy to assist you.
How can I extend the battery life of my Razer Blade Stealth 13" (2017) – Intel 7500U when on-the-go?
How can I extend the battery life of my Razer Blade Stealth when on-the-go?
In addition to turning down the display brightness and adjusting the power settings, tweaking the lighting effects of the Chroma keyboard can help maximize battery life. Here are some tips for extending your travel time when going in Stealth mode.
| | | |
| --- | --- | --- |
| | Extended Battery Life | Max Battery Life |
| Keyboard Brightness | Press and hold Function (FN) + F10 to dim the Chroma keyboard providing additional power saving. If you wish to brighten the keyboard press and hold Function (FN) + F11. | Keyboard lighting – Off |
| Keyboard Effect or Color | Setting the Chroma keyboard to a solid red, green or blue color in addition to disabling keyboard effects will help optimize battery life. Lighting effects can be configured in Razer Synapse. | Keyboard lighting – Off |
Can I use third party power supply adapters for my Razer Blade laptop?
We only recommend using Razer power supplies with the Razer Blade. Third-party adapters have not been tested to meet our standards and may lead to damage to the System. You can purchase replacement or spare AC adapters here.
What do the different colors on the Blade Stealth LED status indicator mean?
The front LED indicator shines depending on the status of the Blade.
White Pulse – Sleep mode
Green Pulse – System is on, but the display is off, or lid is closed
Dim Red – Low Battery (10% left)
Bright Red – Lower Battery (3% left)
When the system is on and in use, the LED will normally be off except under the conditions mentioned above. The LED will also not light when the unit is turned off, even if the adapter is plugged in and charging.
Note: The status indicator is not an HDD indicator.
Why doesn't my Razer Blade have an optical driver? How can I install applications without an optical drive?
As digital downloads, have become the standard, Razer eliminated the optical drive to make the Razer Blade even thinner. You can purchase an external, USB-based optical drive to pair with the Razer Blade.
How do I upgrade the memory, SSD, HDD or hard drive on my Razer Blade?
Not all Razer Blade models can be upgraded. Please check the technical specifications of your Razer Blade model on its upgradability. Detailed steps on how to upgrade components are not available. Instructions from other sources may be available but we can not be responsible for their content.
NOTE: Any damage or issues caused during installation or as a result of incompatible parts being used is NOT covered under the warranty, and may void the warranty coverage. Razer will not be liable for any warranty coverage on any third-party part you may install and we cannot guarantee compatibility or performance of any third-party parts.
Software
Can I dual-boot, partition, or otherwise modify the Blade's operating system?
The Razer Blade Stealth 13" (2017) – Intel 7500U is designed for compatibility with the as-shipped OS. Should you want to install or modify the OS, format the boot drive then install your preferred OS. Razer Warranty and support is only available for the as-shipped OS.
Is the Razer Blade Stealth 13" (2017) – Intel 7500U compatible with other Synapse 2.0 devices?
Yes, all Synapse 2.0-ready devices will automatically sync your custom settings with the cloud.
Does my compatible Razer Blade Stealth 13" (2017) – Intel 7500U require software updates to function with Razer Core?
To ensure your notebook has the best performance and system stability, be sure to install the latest software updates. Go to the support page of the respective Razer Core model and check for updates.
Can I turn CABC on or off on my Razer Blade Stealth 13" (2017) – Intel 7500?
By default, CABC (Content Adaptive Backlight Control) is turned on in your Razer Blade Stealth 13" (2017) – Intel 7500U. If you wish to turn it off, follow the instructions which can be found in this document.
I just purchased the Razer Core. How can I update my Razer Blade Stealth 13" (2017) – Intel 7500U with the latest update for Windows 10 (Windows Fall Creator update Version 1709)?
Razer recommends following the update procedure by manually checking for updates.
Windows 10 periodically checks for updates, so you do not have to. When an update is available, it is automatically downloaded and installed, keeping your device up to date with the latest features.
To check for updates, select the Start button, and then go to Settings > Update & security > Windows Update, and select "Check for updates."
If the Windows Update says that your device is up to date, you have all the updates that are currently available.
Razer Blade Stealth Touchscreen Firmware Updater | RZ09-01962, RZ09-02393
Applicable Models
Razer Blade Stealth 13" (2017) Intel 7500U – RZ09-01962
Razer Blade Stealth 13" (2017) Intel 8550U – RZ09-02393
Firmware v5705
Download
Fixes phantom/ghost touching issue with Blade Stealth touch panel.
STEP BY STEP PROCESS
Download the RazerUpdater_H3H4-TouchScreen_5705.exe single-click updater found above
Run the downloaded file to initiate the install process.
The Razer Updater will appear and indicate if you can update it.NOTE: If the "Update" button is greyed out, your system is already running the latest version and no longer requires this update.

Please ensure that you have saved your work and closed all open programs before proceeding.
Left-click "Update" to start the update process (NOTE: You may lose keyboard and mouse functionality during the update process).
Wait for the update process to complete.
Your computer will restart once the update is complete.