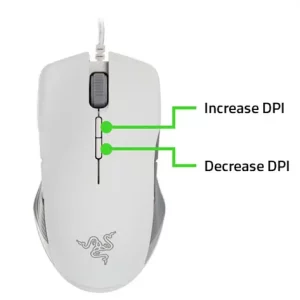 How to manually change the DPI Sensitivity on my Razer Mouse
DPI stands for "Dots per Inch" which is basically the measurement of your mouse's sensitivity. It is the measure of how far your cursor moves on the screen every time you move your mouse. The higher the DPI setting applied on the mouse, the farther its cursor goes to every movement you make.
The Razer Mouse has a capacity of 16000 DPI and can be adjusted manually on your mouse itself.
To adjust the DPI manually:
Get your Razer Mouse and check the DPI buttons at the back of the scroll wheel.
The first button from the scroll increases the DPI upon click. You can click it repeatedly until you reach the sensitivity your desire
The second button from the scroll decreases the DPI upon click. You can click this alternately with the increase button to get the exact adjustment you want to achieve.
The Razer Mouse has a sensitivity feature called "Sensitivity Stage Up or Down" on which can program to which button you prefer to adjust your DPI by stages using the buttons on your mouse.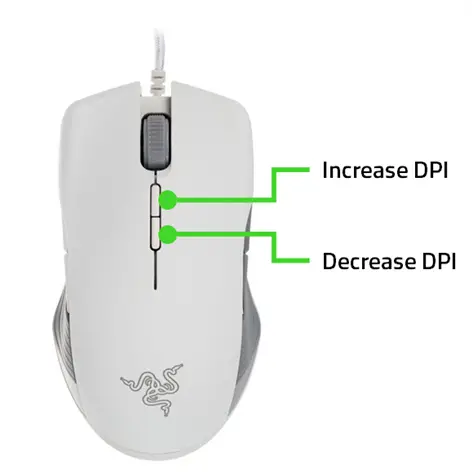 If you have Razer Synapse and it is launched on your computer, it will notify your DPI level on the bottom-right part of your screen.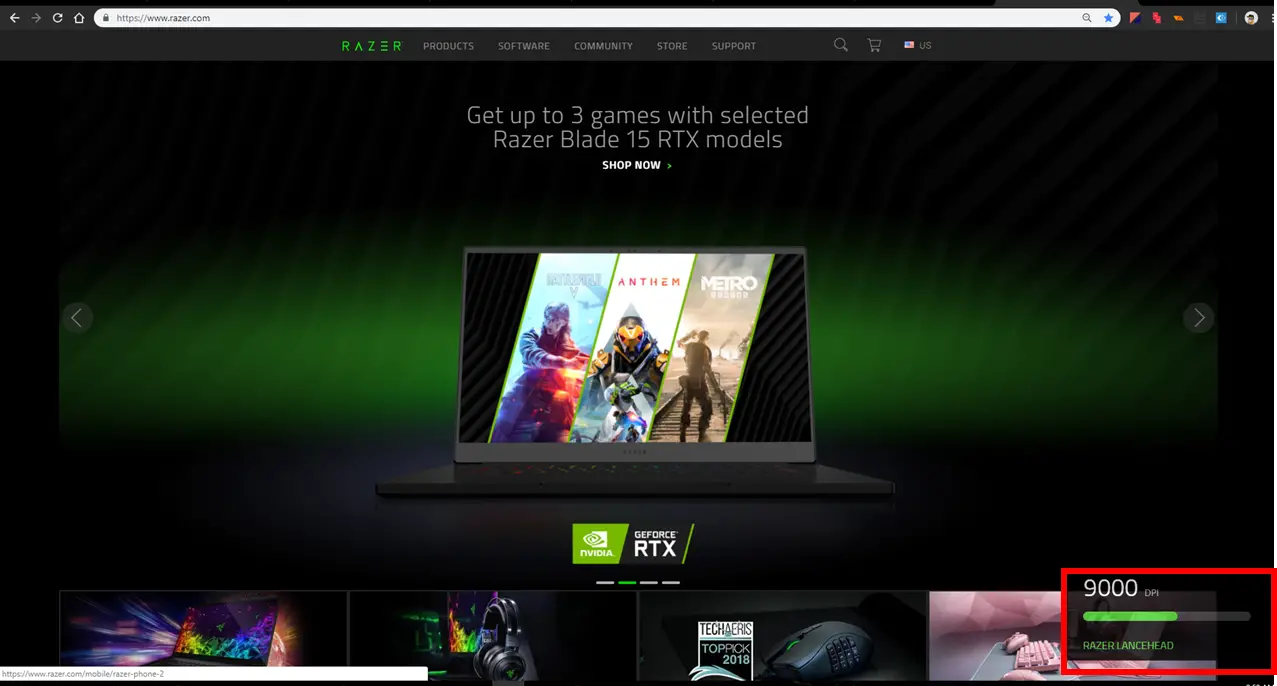 The default DPI levels of the Razer Mouse ranges from 800 DPI to 16000 DPI.img

You can also adjust the DPI setting through Razer Synapse 3. You can do the set-up by following the steps in Razer Synapse 3 Adjustment of DPI Setting for Razer Mouse.