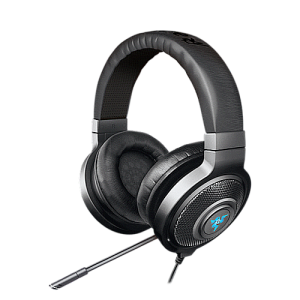 Razer Kraken 7.1 Classic Support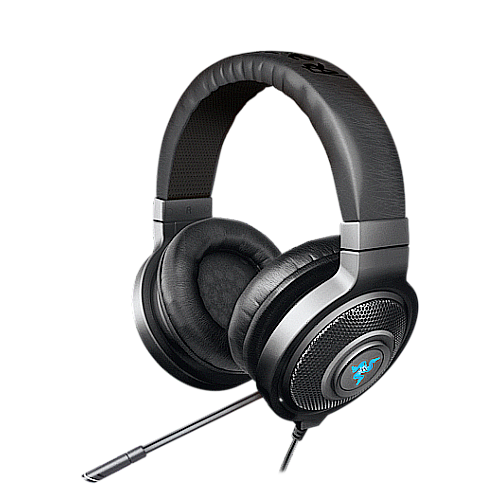 Common Questions
What is the difference between the Classic Version and the original version?
Razer products were first launched with a distinctive blue, which was eventually replaced by the striking green of today. To pay homage to Razer's origins we have released the classic version that that utilizes the signature blue LEDs while featuring current generation tech specs and features.
Since updating to Windows 10 Razer Synapse does not detect my device and show the correct product configurator. How to fix this?
If you encounter this, update your Synapse through Settings > Check for Updates. If the updates do not run or Synapse is unable to load, uninstall Synapse and download the latest Synapse Framework from the support site.
How do I clean my Razer headset?
We cannot say with certainty what type of dirt and debris may be on your product, or how certain cleaning products may react with it, but we have had good luck cleaning Razer products using commonly available monitor cleaning wipes.
To clean the body of your Razer headset, gently wipe it with a monitor wipe.
Do not scrub the surface of your Razer headset.
When cleaning the earpads, make sure that the earcup and speaker do not get wet, as this can cause damage to your headset.
Where can I find the serial number on my Kraken 7.1 Classic Headset?
You will find the serial number located under the left ear pad of the headset. To view the serial number carefully peel back the foam cover of the ear pad.
How can I modify or disassemble my Razer product?
We cannot help you in modifying or disassembling your Razer product since that will void the manufacturer's warranty on the unit.
One of the features of my Razer Product does not work. How to fix this?
If you're unable to find an FAQ article that helps resolve the issue, please contact our Customer Support. User guides and product manuals are also available on the Support page.
Troubleshooting
My microphone is not transmitting my voice. How do I fix this?
Please ensure that the microphone is not muted in your operating system and that the Razer Kraken 7.1 is selected as the default recording device in the Audio Control Panel or in the Software Microphone Options.
My headset is not producing sound. How do I fix this?
Please ensure the Razer Kraken 7.1 is not muted in your operating system and that the headset is set to be the default playback device in the Audio Control panel or in the Software Audio Options.
I plugged in my headset and I can't hear surround sound. How to fix this?
The surround sound feature on the Razer Kraken 7.1 is activated in Synapse 2.0. Please ensure that you have downloaded and installed Synapse 2.0.
I am not able to turn on Chroma Apps in Synapse. How do I fix this?
To display the Chroma SDK effects on your Chroma devices, please ensure that you have the latest MS Windows hotfix, Update for Universal C Runtime in Windows installed.
Hardware
Are Razer products available in PS/2 versions? Can I use the products with a USB to PS/2 adapter?
Razer products are only available and supported in USB mode only. There are no plans to release a PS/2 version, and they will not function properly using a USB to PS/2 adapter.
Software, drivers and updates for download
Razer Synapse is our unified configuration software that allows you to rebind controls or assign macros to any of your Razer peripherals and saves all your settings automatically to the cloud. No more tedious device configurations when you arrive at LAN parties or tourneys, as you can pull them from the cloud, and get owning right away.