Roku Ultra is known to be the best streaming player compared to other streaming players in the market. If you've already bought Roku Ultra and want to learn more about it, this guide is going to be useful to you. As you go through this guide, I will do my best to address all the basic questions about it including how to use it and why you need to use it.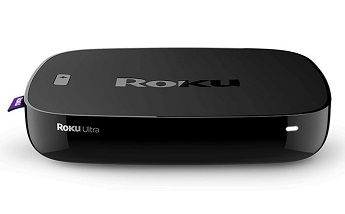 Roku® Remote important Product Information
Introduction
The Roku Remote which accompanies this Important Product Information ("Remote") provides you with the ability to control your compatible Roku streaming player ("Player")'. All you need to do is set up a Roku account, activate your Player and pair your Remote with the Player as set forth in the Quick Start Guide for your Player.
What's included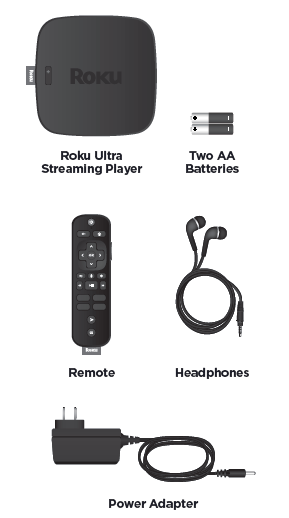 NOTE: You will need a High-Speed HDMI® Cable for HD TVs or a Premium High-Speed HDMI® Cable for 4K and HDR TVs.
Features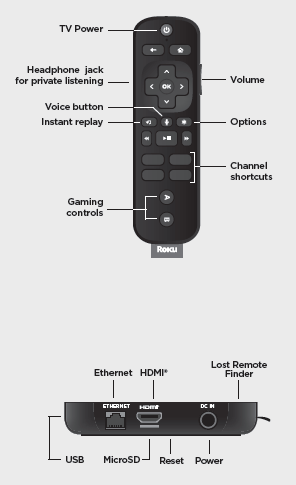 Setup
STEP 1: Connect to TV
Connect your streaming player to an HDMI port on the back of your TV using a High Speed HDMI® Cable (not included). To stream 4K or HDR choose an HDMI port that supports HDCP 2.2.
Use a Premium High Speed HDMI® Cable (not included). For help determining which port supports HDCP 2.2, visit go.roku.com/hdcp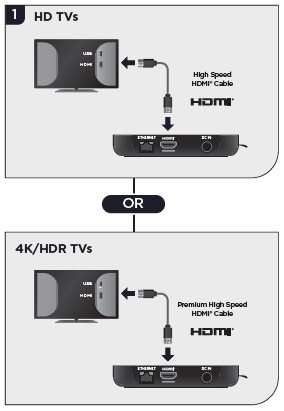 STEP 2: Connect to the power
Use the included power adapter to connect your streaming player to a wall outlet.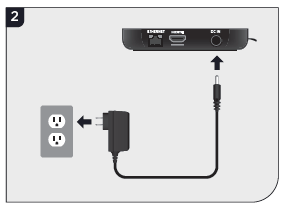 STEP 3: Power on TV and
select input Use your TV remote to power on your TV and select the input you used to connect your streaming player. For help on how to select the correct input, visit go.roku.com/selectinput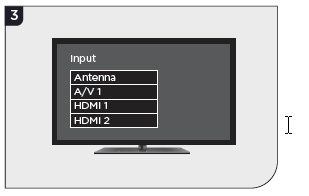 STEP 4:Insert batteries
On the back side of the remote, slide open the battery cover. Insert included batteries placing the negative (-) ends in fi rst. Your remote should pair with your streaming player automatically. For help pairing your remote, visit go.roku.com/remotehelp
NOTE: To enable the private listening feature of your streaming player, plug the headphones into your Roku remote. Your TV will be muted when headphones are plugged in.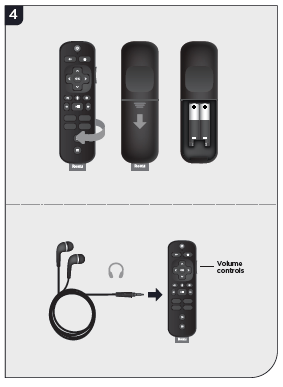 STEP 5: On-screen setup and activation
Follow the instructions on your TV screen. Activate your streaming player by using your computer or smartphone to link to a Roku account.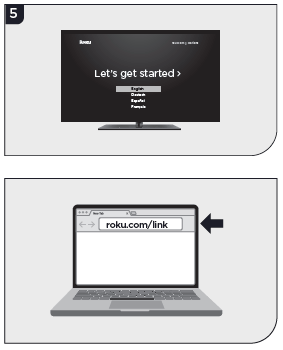 IMPORTANT: Make sure you type roku.com/link into the browser being careful not to misspell or add extra characters. Typing this incorrectly may take you to fraudulent websites.
Common questions
Why do I need to create a Roku account?
Before you can start streaming, channels must be downloaded and installed on your streaming player. To accomplish this, your streaming player must be linked to a Roku account. With a Roku account, not only can you add channels from the Roku Channel Store, but you can also manage your subscriptions, view your purchase history, and update payment method. For more information, visit go.roku.com/whyaccount
Why do I need to enter a credit card?
Saving a payment method makes it easy to rent or buy movies on demand, subscribe to popular services, and enroll in free trials. Charges will not be made without your authorization. For more information, visit go.roku.com/paymenthelp
What should I do if my streaming player is not connecting to my wireless network?
Your streaming player connects to your wireless network the same as your laptop or smartphone. If these other devices can access the internet, then your streaming player should be able to do the same. Make sure to select the same network name, and enter the same password you use with the other devices. Remember that passwords are case-sensitive and easy to enter incorrectly. For more help, visit go.roku.com/wireless
Can I take my Roku streaming player with me when I travel?
Yes. You can bring your streaming player and watch your favorite entertainment when you travel. Remember to also bring the power adapter, remote and any cables you use to connect your streaming player at home and make sure your destination has a good internet connection. You will also need a computer or smartphone with wireless capabilities and a web browser to help get your streaming player connected to the network. For more details, visit go.roku.com/travelwithroku
Safety Precautions/Handling
To help ensure the safe and enjoyable operation of the Remote. please follow these guidelines:
Observe all warnings. precautions and instructions.
Do not operate the Remote using any vigorous or forceful motions or gestures.
Keep the Remote and headphones out of the reach of small children.
Do not allow liquid. small particles or other foreign objects to get into the Remote or headphones.
Do not expose the Remote and headphones to liquid, smoke or steam.
Do not expose the Remote or headphones to high temperatures. high humidity or direct sunlight.
Do notplaoetheRen'ioteonthefioororina place where they may cause someone to trip or stumble.
Permanent hearing loss may occur if headphones are used at high volume. To prevent possible hearing loss. limit the amount of time you use headphones at high volume. For more information on product safety and troubleshooting. please go to support. roku.com.
Important Tips About Battery Handling
Inserting batteries: Be sure to insert each
battery negative (-) side first. pushing it into
the coil and then into the compartment. Never
Insert batteries positive (+) side first
Replacing batteries: Always replace dead batteries with two brand-new batteries from the same manufacturer. Never use damaged batteries.
Disposal of batteries: Always dispose of batteries following federal guidelines or local ordinances. Do not dispose of used batteries in an open fire.
Warning Sign: If your Remote gets warm/hot during use. discontinue use and contact Roku Customer Support immediately at supportroku. com. There is a risk of explosion if a battery is replaced by an incorrect type.
Voice Search
For Remotes that support voice search. the Remote allows you to use your voice to search for content on certain Players using voice search.
Questions about your Roku Ultra User Guide [RCB16]? Post in the comments!
Roku Ultra User Guide [RCB16] Manual [PDF]
References