Schlage Touch Keyless Touchscreen Deadbolt
Lock BE375 User Manual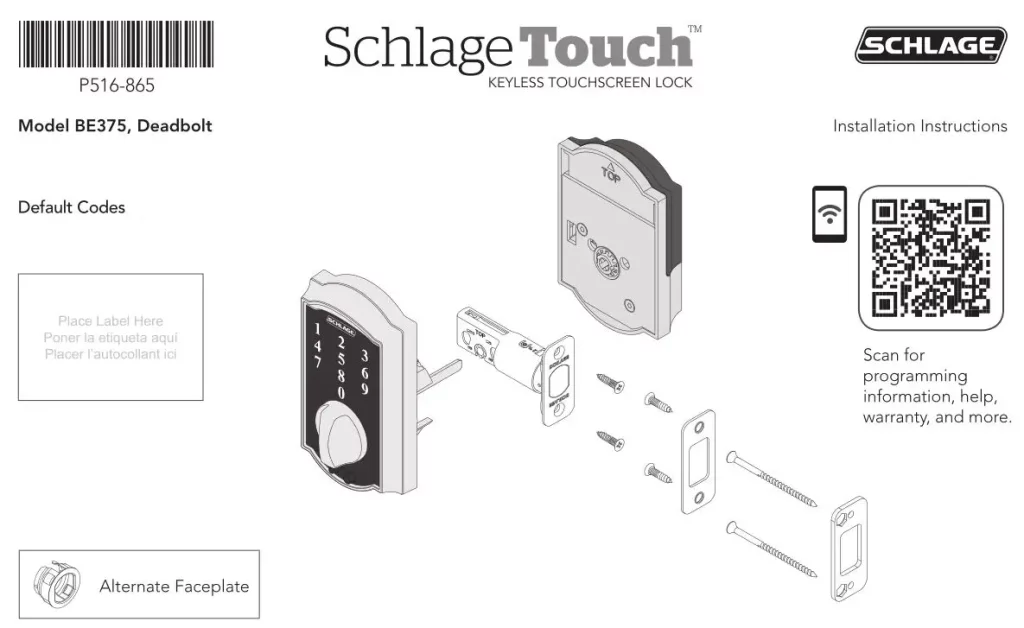 Prepare for Installation
Tools Needed
Phillips screwdriver
Tape Measure
Pencil
Optional
Flathead Screwdriver
Wood Block
Hammer
IMPORTANT NOTES
DO NOT use a power drill for installation!

Install and test lock with door open to avoid being locked out.
If tailpiece is not installed, insert into slot on the back of the touchscreen and snap into place.
A. Check door dimensions.
See schlage.com/faqs-touch for door preparation instructions if dimensions are different.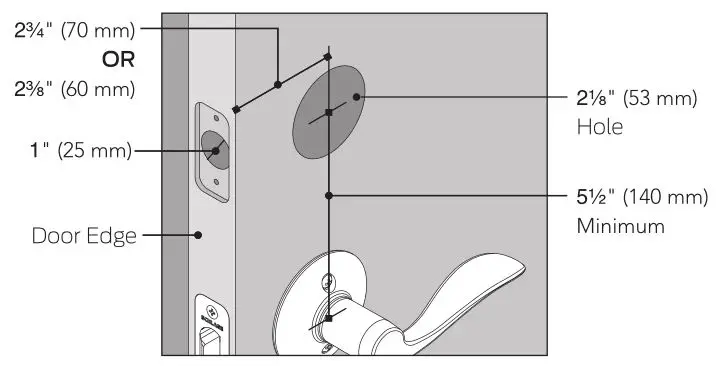 B. Adjust bolt length, if necessary.
Measure the dimension shown. If the measurement is 2Cv" (70 mm), extend the bolt.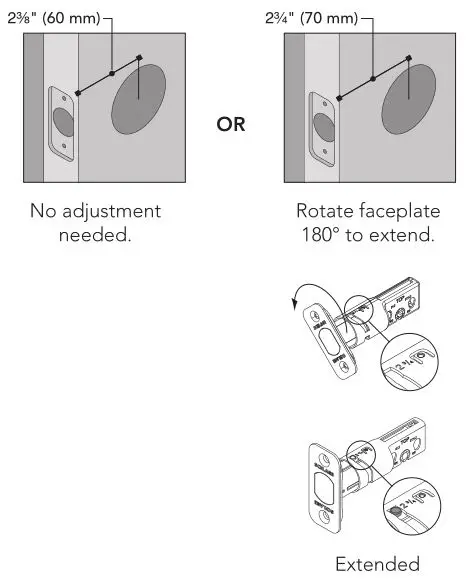 C. Change faceplate, if necessary.
Choose the drawing that matches your door edge.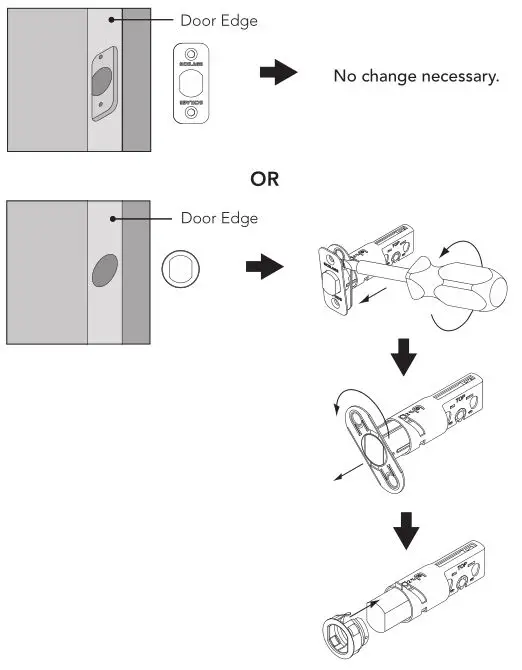 Install Lock
1. Install the bolt.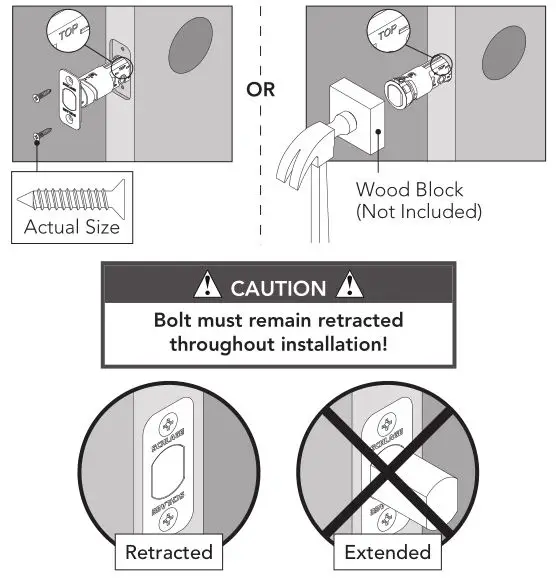 2. Install the touchscreen on the outside of the door.
Slide tailpiece through the slot in the bolt, and route wire over bolt.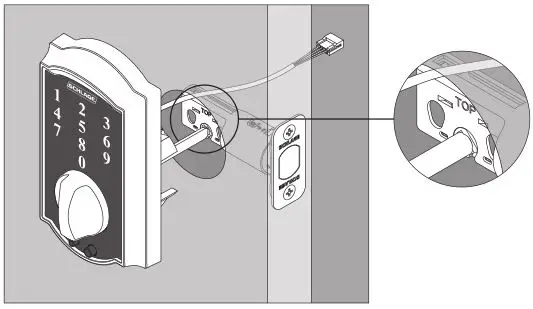 3. Install the thumbturn assembly.
Rotate the thumbturn to a vertical position.
Remove the battery cover.
Route battery cable from the touchscreen through the hole in the thumbturn assembly.
Place thumbturn assembly against the door and secure with two (2) screws.
Connect the wires.
4. Install the included battery.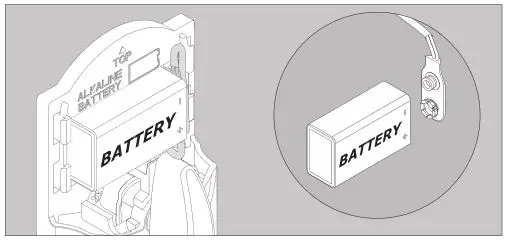 IMPORTANT
Route the battery wire so it won't be pinched by the cover!

4a. Install the battery cover. Do not pinch the wires!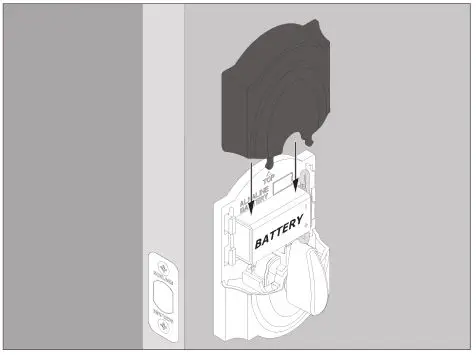 5. Install reinforcement plate and strike into door jamb.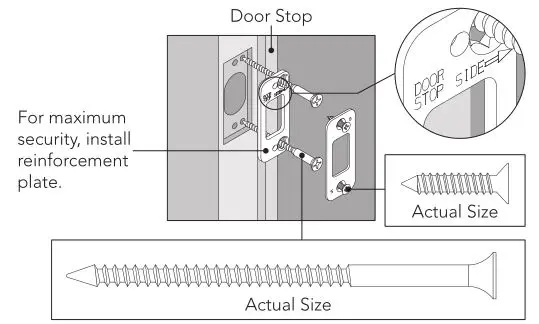 Test Lock
Extend the bolt (lock).
Retract the bolt (unlock).
IMPORTANT : Press Schlage and rotate thumbturn away from the door edge. If the bolt retracts, the lock is not installed correctly. Pay attention to step 3a and try again.
Basic Programming Functions
Go to schlage.com/faqs-touch for videos, more advanced programming instructions, and more. Register your product at RegisterMySchlage.com.
ADD OR REMOVE USER CODE

CHANGE THE PROGRAMMING CODE

Battery Jump
The emergency battery jump start can be used if your battery is dead to unlock your door. Do not remove the battery until you have opened your door.
WARNING: The lock will remain unlocked until you change the battery or manually relock the door from the inside!
Connect a new high-quality alkaline 9 volt battery to the contacts below the touchscreen keypad.
Keep the battery connected to the jump start contacts as you unlock your door.
Enter a User Code into the keypad.
Rotate the thumbturn toward the hinges.
Replace the dead battery with the new 9 volt battery.
Questions about your new


Keyless Touchscreen Lock?
Please don't return it to the store!
Let us help you first!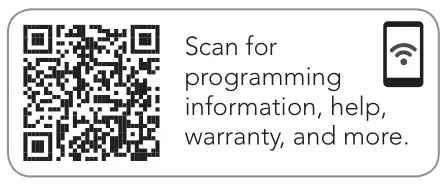 ---