In this Shark Rotator Vacuum quick guide you can learn all about the cleaner including how to assemble it.
POWERED LIFT-AWAY with Self-Cleaning Brushroll
QUICK START GUIDE
WHAT'S INSIDE

ASSEMBLY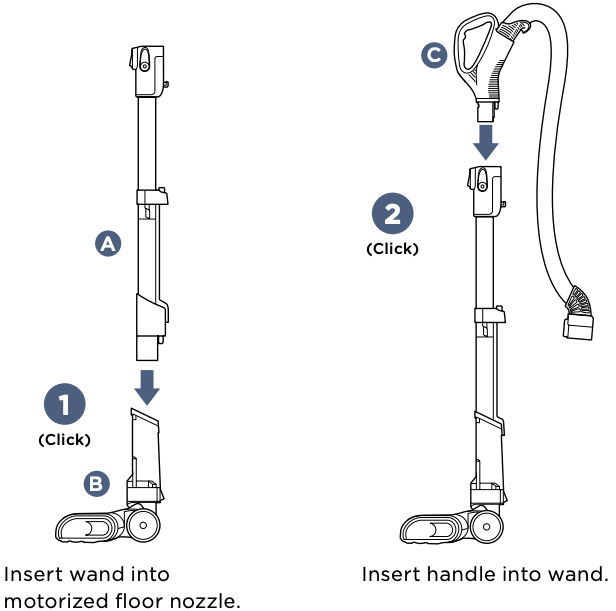 MAINTENANCE
Empty dust cup after each use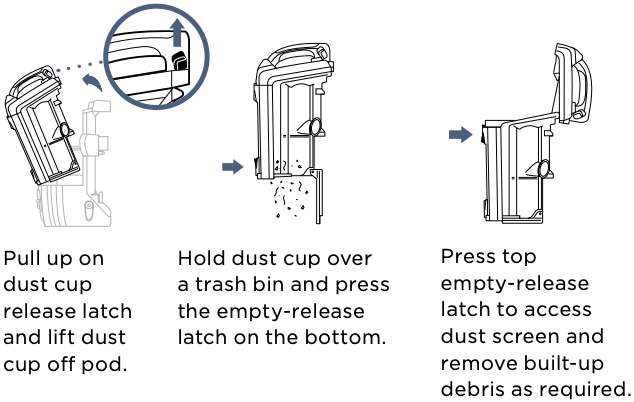 Cleaning Filters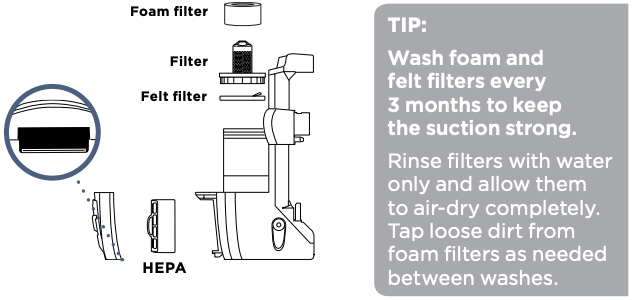 Pre-Motor (foam and felt):
With the dust cup removed, take out the foam and felt filters and rinse them with water only.
Post-Motor (HEPA):
To access the HEPA filter, pull the Filter Access latch under the filter cover and take off the cover. Remove the HEPA filter and rinse it with water only.
Self-Cleaning Brushroll
The self-cleaning brushroll automatically removes hair wrap. If some hair or debris remains after continued use, remove the cover to access the brushroll.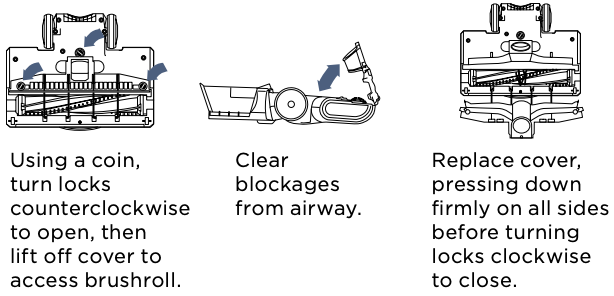 VERSATILE FLOOR-TO-CEILING CLEANING
FLOOR CLEANING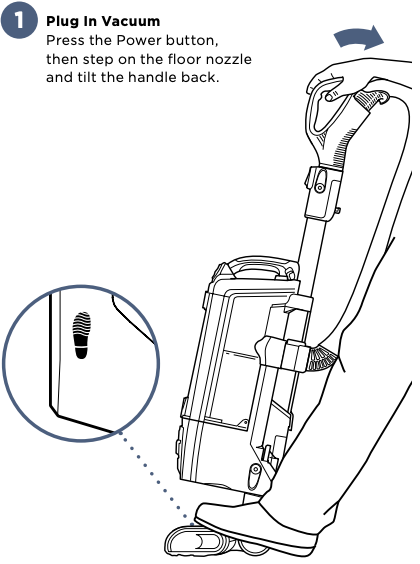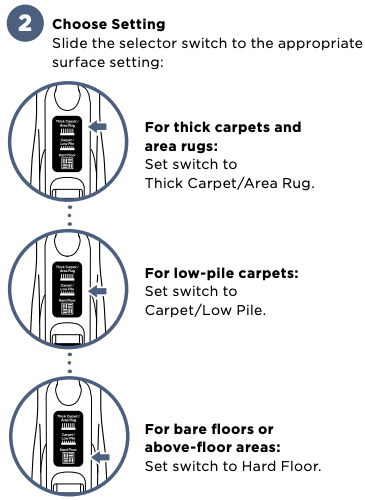 NOTE: For deep cleaning, use Carpet/Low Pile setting.
POWERED LIFT-AWAY® MODE
Press Lift-Away® button to lift pod off floor nozzle. You are now ready to clean those hard-to-reach places.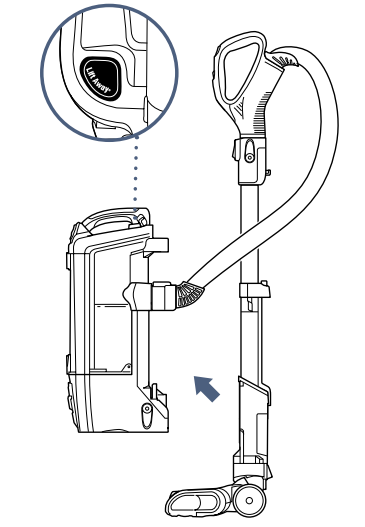 LIFT-AWAY ABOVE-FLOOR CLEANING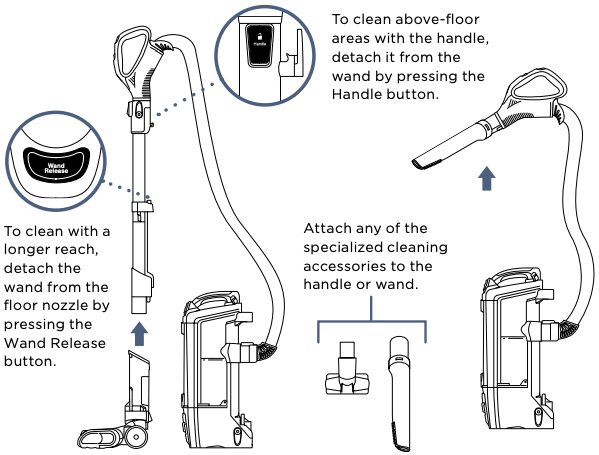 FAQs
Can you remove roller brush for cleaning?
YES
Does the roller brush continue to operate in transitioning from carpet to hard floor?
The soft brush slowly turns but not the large
Where can you buy extra filters for the LA502 model?
Right here on Amazon
Is this vacuum pvc-free?
The whole vacuum is plastic
Can u clean up high?
The lift away allows for added versatility, including reach. Hold the canister in one hand, pull out wand, and then clean as high or low as your reach allows you.
Does this vacuum have an adjustable suction ring? Or is it just on/off for carpets and hardwood?
Not sure what a suction ring is but it has a switch from carpet to hardwood flooring
Are shark rotator la500 and la502 similar?
Look on the info on Amazon. It gives comparable models.
My vacuum stopped working. What kind of warranty is there?
If you read the info on Amazon there is a link to click for warranty info. You have to contact customer service at Shark.
is this an update of the la500 model?
You should check the Shark website.
You should check the Shark website?
You can find the filters on Amazon.
Give them the part number when ordering.
Does pet power brush beater turn off for smooth surfaces?
There are 2 settings, carpet and hardwood. The hardwood function turns off that brush.
Do you get the 5 year warranty if you buy it on Amazon?
Yes
Does it have self cleaning filters?
It is not self cleaning
What is the weight of the vacuum and weight of the lift off canister?
The weight of the canister is 2.74 pounds and the weight of the vacuum is around 10.6 pounds.
How does it work on berber?
It's great for such places based on the power and the lift-away ability that it has and also includes tools to tackle stubborn hair, pet hair, and hard-to-reach spaces.
Does this have a retractable cord?
No
What is the amp and wattage?
8 amp and 960 watts at 120 volts
Can you turn off the beater brush and get suction?
You have to do this with an attachment. The brush roll does not allow for suction only.
How tall is the assembled vacuum? The handles on Shark vacuums always look too high to me – awkward for a 5'4" woman.
My wife is barely 5'0" and loves this vacuum. Easy to use and highly maneuverable.
Does it have self cleaning filters?
They don't self clean but you can clean them
How much does this weigh?
very light.