Learn all about the WH-1000XM4 wireless headphones from Sony in this handy online manual. These instructions cover important areas of operation including connecting them using Bluetooth and skipping music or answering phone calls.
Sony WH-1000XM4 Wireless Industry Leading Noise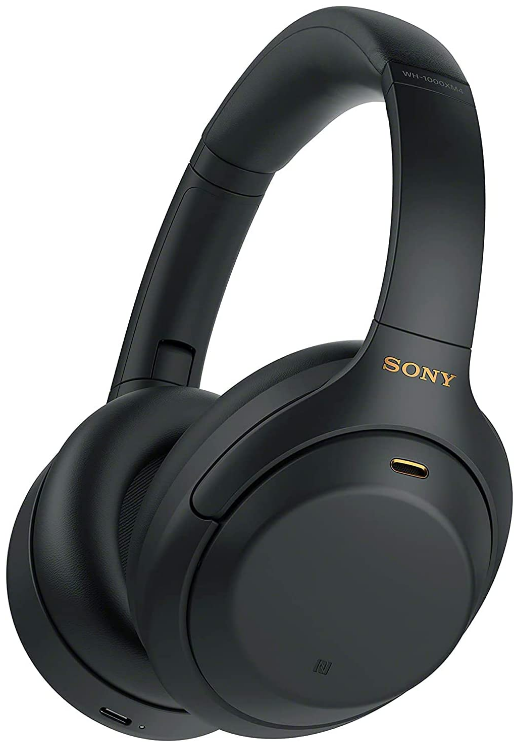 Product Description
WH-1000XM4 Wireless Industry Leading Noise Canceling Overhead Headphones with Mic for Phone-Call (International Version)
What's In the Box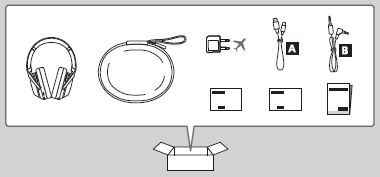 Battery Replacement

How to Connect Bluetooth

How to Play Music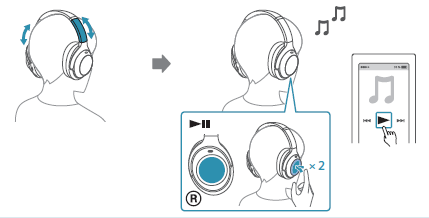 Next/Previous And Volume +/-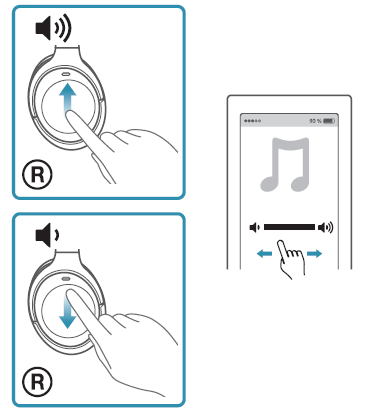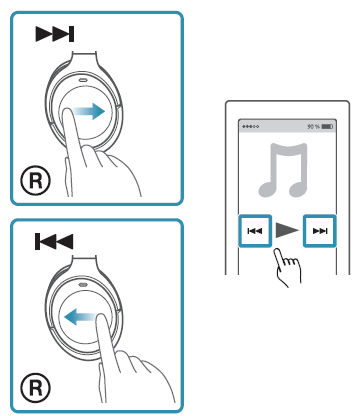 ON/OFF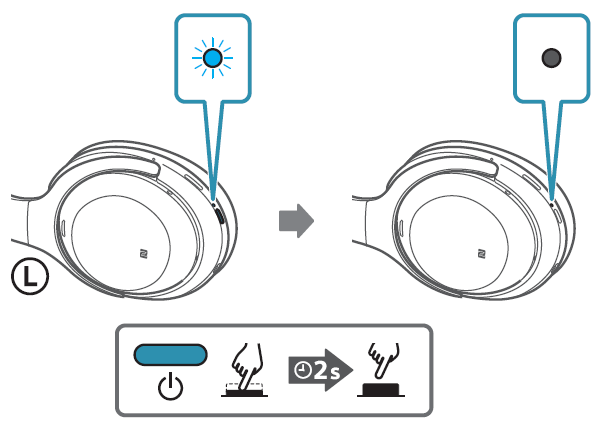 Dialing
Android Microphone

How to Connect with Laptop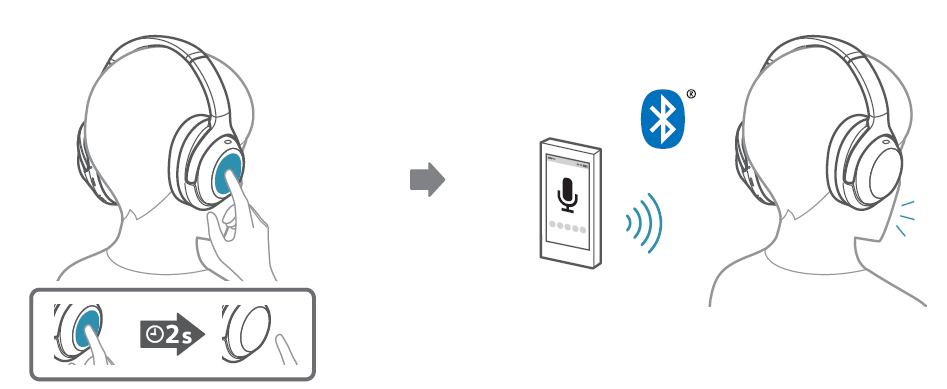 Operating Instructions

Support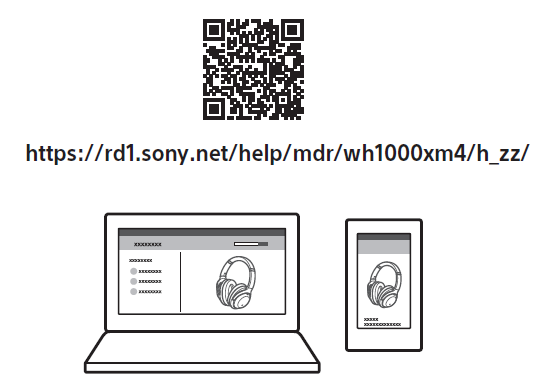 Instructional video
Ambient Sound Control
Quick Attention Mode
NC Optimizer
Speak-to-Chat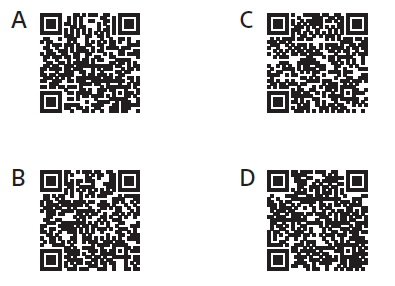 FAQs
How long do Sony noise Cancelling headphones last?
You'll have enough power for even lengthy excursions away thanks to the enormous 30 hours of battery life. Additionally, if you use the optional AC adapter, you can charge quickly and enjoy 5 hours' worth of battery life in just 10 minutes.
How long do Overhead headphones last?
Depending on the set of headphones you are using, the answer to that question will vary. However, a top-notch pair of headphones often lasts between five and ten years.
Can you use Sony WH-1000XM4 on a plane?
If you use the headset in an environment where the use of Bluetooth devices is prohibited, such as on an aeroplane, you can use the headset as noise-canceling headphones by connecting it to a device using the included headphone cable and turning it on. Playback of High-Resolution Audio is supported by the headset.
How many hours do Sony headphones last?
With an average battery life of 30 hours on a single charge or 40 hours if you turn off the headphones' active noise cancellation, the Sony WH-1000XM5 definitely does not let you down. Stunning figures.
How long do Sony noise-Cancelling headphones take to charge?.
The Sony WH-1000XM4 comes with a USB-C cable. To charge them, put this into a USB AC converter and then into the mains. If they are charging, the charging indicator should turn red. 30 hours of use are possible after a three-hour full charge.
How do I take care of my headphones?
After each use, wipe. Do not allow anyone else to use your headphones. Brush any earwax or dirt off the driver unit gently. Don't forget to bring the jack. Don't put them in your pocket right away. Avoid dangling the wires. Keep your wiring neat and organised. Avoid wrapping your cables tightly in loops.
Will my headphones break if I sleep with them?
The majority of headphones are prone to crack, bend, or develop stress spots in the joints and connections if you sleep on them. In addition to this, it's crucial for the health of your ears to purchase headphones that fit properly. Make sure the headphones you select fit your ears comfortably.
Can I use my wireless headphones on a plane?
Bluetooth headphones are permitted on aeroplanes. That's because they are short-range devices and typically interact with aircraft in a minor way. In 2013, the FAA, which is strict about flight safety, determined that Bluetooth was safe.
Do noise Cancelling headphones work on planes?
On a plane, are wireless noise-canceling headphones permitted? Airplanes do allow the use of wireless noise-canceling headphones. Bluetooth headphones are short-range devices like Bluetooth keyboards. The majority of the time, Bluetooth gadgets are permitted because they rarely interfere with aircraft.
Can you use Sony WH 1000XM4 while charging?
No. The headphones cannot be charged while being worn.
Does Sony WH 1000XM4 have a microphone?
The WH-1000XM4's precise voice pickup technology optimally manages the five built-in microphones and uses cutting-edge audio signal processing to accurately and clearly pick up your voice during hands-free calls.
How long do Sony headphone batteries last?
On a single charge, they can playback continuously for up to 30 hours. That is with active noise cancellation turned on, but by turning it off, the battery life may be increased by an additional eight hours, for a total of 38 hours.
How long do wireless headphones last before they break?
The typical battery life of wireless earphones is 3 to 5 hours after a full charge for all types. Popular wireless earphones on the market have an average lifespan of one to three years.
How long does Sony headphones battery last?
The operating time of headphones is up to 30 hours of audio playback. If you're in a hurry, you can charge them for only 10 minutes to receive up to 90 minutes of play time, but a complete recharge takes about 4 hours.
Can you overcharge Sony headphones?
Sony® camera battery chargers are built to turn off when the battery is fully charged. Because of this, lithium-ion and InfoLithium® batteries won't be overcharged.