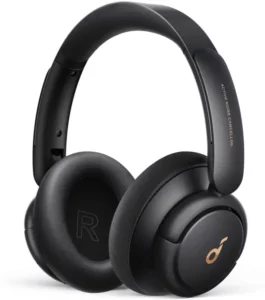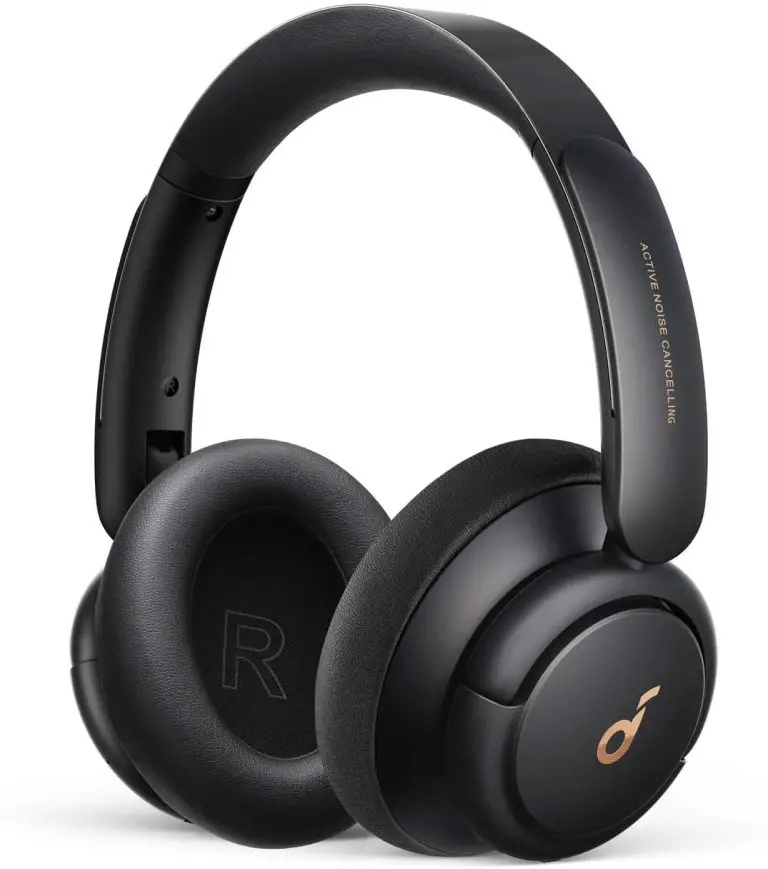 Soundcore by Anker Life Q30 Hybrid Active Noise Cancelling Headphones

Specifications
DIMENSIONS: 7.68 x 7.09 x 3.07 inches
WEIGHT: 9.3 ounces
BLUETOOTH VERSION: Bluetooth 5.0
BLUETOOTH RANGE: 15 m/49.21 ft
CHARGING TIME: 2 hrs.
PLAYTIME: 60/40 hrs.
CHARGING PORT: USB-C
BATTERY CAPACITY: 720mAh
BRAND: Soundcore
The Soundcore Life Q30 are over-ear headphones that come with amazing noise cancellation features. These headphones can connect to two devices simultaneously. They are one of the top-ranked noise cancellation headphones as they provide three different options for this. Apart from this, they also wide connectivity meaning, in addition to Bluetooth connectivity they also offer NFC pairing.
Design
These headphones are light in weight and are thickly padded. They have a good clamping force, which means that they stay over your head and the thick padding makes them very comfortable for your ears and provides better listening experience. Their lightweight and plastic construction, doesn't let your neck hurt.
How to Charge the Headphones
Make sure the USB port is fully dry off before charging.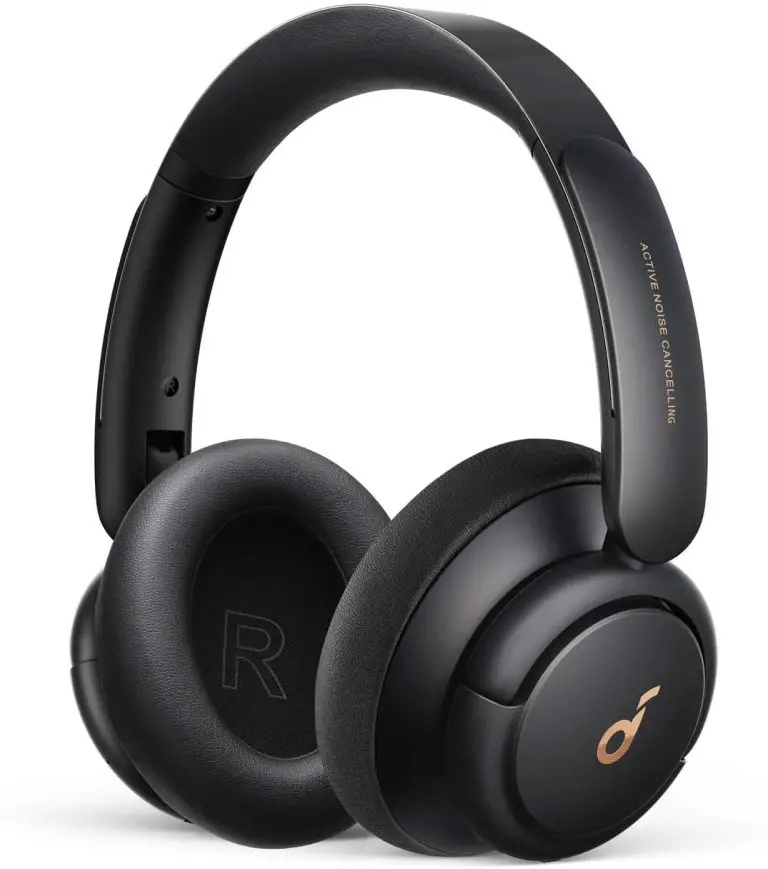 Controls of Soundcore Q30 Headphones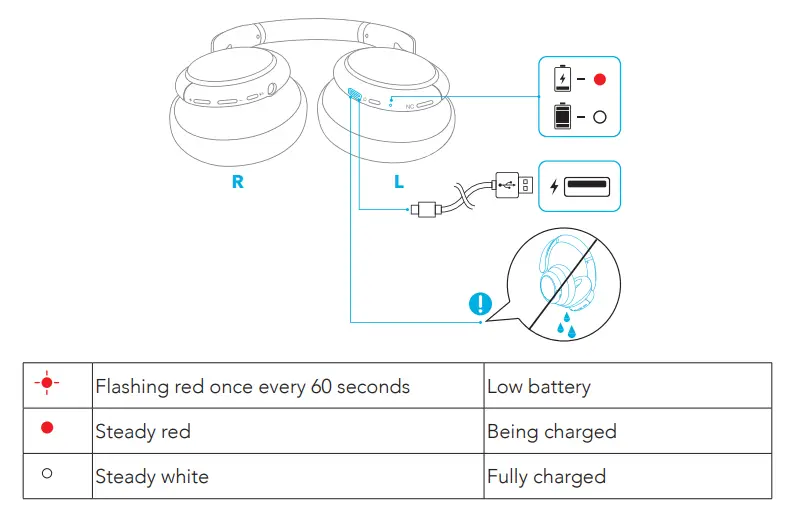 How to Power ON/OFF the Headphones
In order to turn the headphones ON/OFF Press and hold the power button for 3 seconds.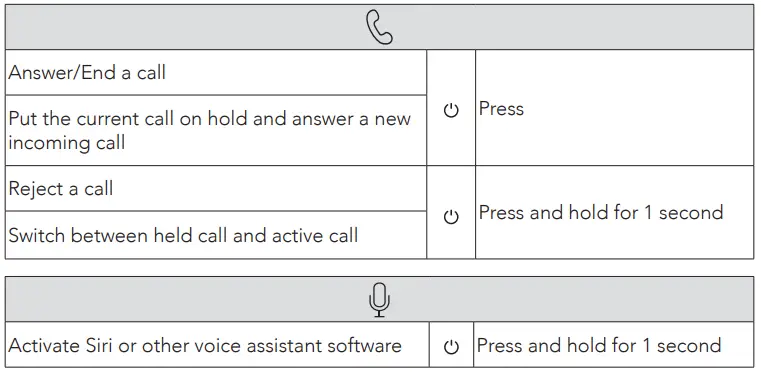 How to Connect the Headphones with your Device
The headphones can be connected to your device either by using Bluetooth or by NFC or by AUX cable.
How to Pair the Headphones using Bluetooth
Press the power button and hold for 5 seconds. The LED light flashes blue when the Bluetooth is turned ON.

Look for "Soundcore Life Q30" in the Bluetooth list of your device.

How to Pair the Headphones with Second Device
In order to pair with a second device after successfully connecting with the first device, press the Power button twice.

The Q30 Headphones can play music on only a single device at a time.
They will automatically connect with the last connected device, each time you turn them ON if it's within the Bluetooth range.
How to Connect the Headphones using NFC
If your device supports NFC, you can use it to connect to the Soundcore Q30 headphones by following the below-given steps:
Turn in the NFC feature on your device. (Except iOS devices)
Tap the back of your device with the right panel of the headphones.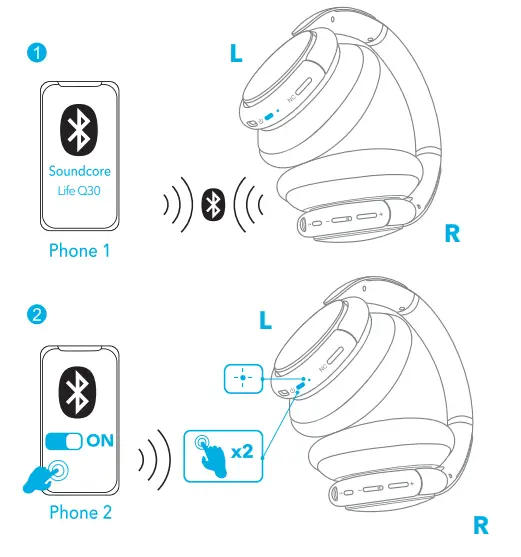 How to Connect the Headphones using AUX Mode
This mode is suitable for when you run on battery. You can simply connect an external device by plugging in a 3.5mm AUX cable.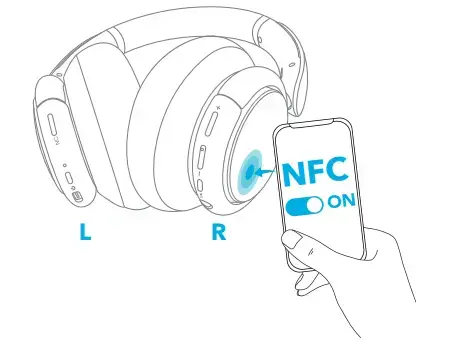 The headphones come with noise cancellation and transparency mode.
How to Turn ON/OFF Noise Cancellation Mode of Soundcore Q30 Headphones
Press the NC button once to turn on the noise cancellation mode.
Press the NC button again to turn off the noise cancellation mode.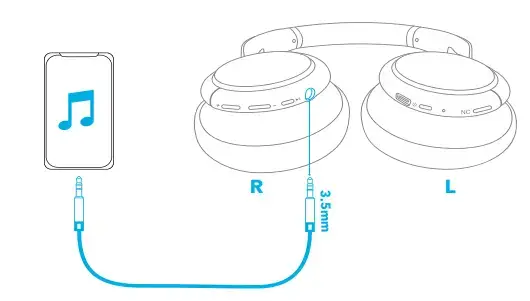 How to Turn ON/OFF Transparency Mode of Soundcore Q30 Headphones
If you wish to be aware of your surroundings even after turning off the Noise cancellation, you can turn on the transparency mode by following these steps:
To activate the transparency mode, tap the right panel for one second.
How to Reset Soundcore Q30 Headphones
The Soundcore Q30 can be reset easily by pressing and holding the power button along with the volume up button at the same time for at least 5 seconds until a blue and red LED light flashes alternatively twice.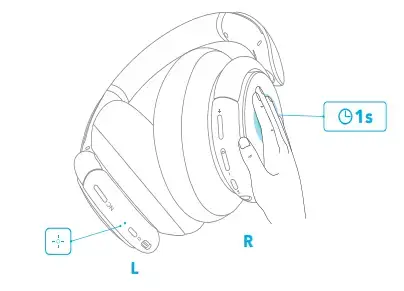 PROS
Good Noise Isolation
Customizable Sound
Good Battery Life
Comfortable Fit
Companion App with EQ
CONS
Bass is slow
Bulky appeal
VERDICT
At their price range, they provide an overall good performance, however, if your budget is higher there are other options with better bass quality. They have good battery life, their noise cancellation features are outstanding, and they also come with a transparency mode. This makes them a very valuable purchase.
FREQUENTLY ASKED QUESTIONS
What codecs does this support, i.e., APTX-ll, APTX-HD, LDAC, etc.?
The Soundcore Q30 headphones support AAC & SBC Bluetooth Codecs
Will Soundcore Q30 Headphones connect with a PS4 for gaming?
Yes, these noise cancellation headphones can connect with PS4 and PS5 for gaming. The mic and audio both can be connected. If you wish to connect wirelessly into PS4, you will need a dongle.
Can I connect these to my tv somehow?
If the TV has a Bluetooth transmitter, then the Soundcore Q30 Headphones can be connected to the TV.
Do they have the bass-up function?
No, they don't have a bass-up button, but the Soundcore app has 20 presets along with an equalizer and Bass boost.
Can the mic be used during zoom meetings i.e., if I speak the other party will hear me?
Yes, in this case, they work like any other headsets.
I've set up the headphone to connect to my phone and laptop. How to switch between connected devices on the fly?
You can do this by tapping the Bluetooth button and toggling to the source back and forth.