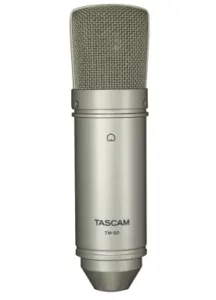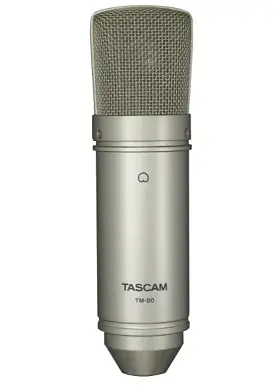 TASCAM 80-TM Cardioid Condenser Microphone Owner's Manual
IMPORTANT SAFETY INSTRUCTIONS
Read these instructions.
Keep these instructions.
Heed all warnings.
Follow all instructions.
Do not use this apparatus near water.
Clean only with dry cloth.
Do not block any ventilation openings. Install in accordance with the manufacturer's instructions.
Do not install near any heat sources such as radiators, heat registers, stoves, or other apparatus (including amplifiers) that produce heat.
Do not defeat the safety purpose of the polarized or grounding-type plug. A polarized plug has two blades with one wider than the other. A grounding type plug has two blades and a third grounding prong. The wide blade or the third prong are provided for your safety. If the provided plug does not fit into your outlet, consult an electrician for replacement of the obsolete outlet.
Protect the power cord from being walked on or pinched particularly at plugs, convenience receptacles, and the point where they exit from the apparatus.
Only use attachments/accessories specified by the manufacturer.
Use only with the cart, stand, tripod, bracket, or table specified by the manufacturer, or sold with the apparatus. When a cart is used, use caution when moving the cart/apparatus combination to avoid injury from tip-over.

Unplug this apparatus during lightning storms or when unused for long periods of time.
Refer all servicing to qualified service personnel. Servicing is required when the apparatus has been damaged in any way, such as power-supply cord or plug is damaged, liquid has been spilled or objects have falleninto the apparatus, the apparatus has been exposed to rain or moisture, does not operate normally, or has been dropped.
Do not expose this apparatus to drips or splashes.
Do not place any objects filled with liquids, such as vases, on the apparatus.
Do not install this apparatus in a confined space such as a book case or similar unit.
The apparatus draws nominal non-operating power from the AC outlet with its POWER or STANDBY/ON switch not in the ON position.
The apparatus should be located close enough to the AC outlet so that you can easily grasp the power cord plug at any time.
The mains plug is used as the disconnect device, the disconnect device shall remain readily operable.
If the product uses batteries (including a battery pack or installed batteries), they should not be exposed to sunshine, fire or excessive heat.
CAUTION for products that use replaceable lithium batteries: there is danger of explosion if a battery is replaced with an incorrect type of battery. Replace only with the same or equivalent type.
Warning:
If errors occur during use, discontinue use immediately and contact your local dealer or our service department.
Do not dismantle or modify the product. Failure to follow this instruction may cause the product to malfunction, catch fire, generate excessive heat,cause damage to the product or other problems. TEAC is not responsible for any damage to the product caused by unauthorized modification.
Caution: Hazardous situations which, if not avoided, will or can result in minor or moderate injury or serious damage to the product.
Always set the phantom power switch to OFF before connecting or disconnecting a cable with the TM-80 (condenser mic). Failure to do so could damage the equipment.
Before turning the phantom power ON, set the mic input gain and volume to zero.
Other cautions
Do not install in the following types of places. Doing so could cause malfunctions.
Places with significant vibrations or that are otherwise unstable
Near windows or other places exposed to direct sunlight
Near heaters or other extremely hot places
Extremely cold places
Places with bad ventilation or high humidity
Very dusty locations
Avoid installing this unit on top of any heat-generating electrical device such as a power amplifier.
Do not let the unit become wet.
If the unit is moved from a cold to a warm place, or used after a sudden temperature change, there is a danger of condensation; vapor in the air could condense on the internal mechanism, making correct operation impossible. To prevent this, or if this occurs, let the unit sit for one or two hours at the new room temperature before using.
If you are experiencing problems with this product, contact TEAC for a service referral. Do not use the product until it has been repaired.
For European Customers
Disposal of electrical and electronic equipment
(a) All electrical and electronic equipment should be disposed of separately from the municipal waste stream via collection facilities designated by the government or local authorities.
(b) By disposing of electrical and electronic equipment correctly, you will help save valuable resources and prevent any potential negative effects on human health and the environment.
(c) Improper disposal of waste electrical and electronic equipment can have serious effects on the environment and human health because of the presence of hazardous substances in the equipment.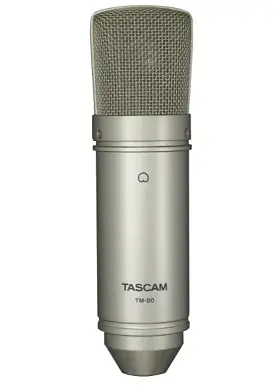 (d) The Waste Electrical and Electronic Equipment (WEEE) symbol, which shows a wheeled bin that has been crossed out, indicates that electrical and electronic equipment must be collected and disposed of separately from household waste.
(e) Return and collection systems are available to end users. For more detailed information about the disposal of old electrical and electronic equipment, please contact your city office, waste disposal service or the shop where you purchased the equipment.
DECLARATION OF CONFORMITY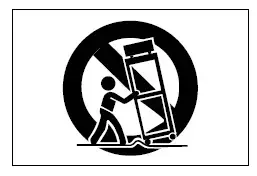 TEAC EUROPE GmbH. Bahnstrasse 12, 65205 Wiesbaden-Erbenheim, Germany declare in own responsibility, the TEAC product described in this manual is in compliance with the corresponding technical standards
Included items
This product includes the following components. Open the package carefully to prevent damage to the main unit. Keep the box and other packing materials for transport in the future. If any of the included parts are missing or appear to have been damaged during shipping, please contact TASCAM.
TM-80. 1
SHOCK MOUNT.. 1
MINI DESK STAND. 1
MIC CABLE. 1
Owner's Manual (this manual)
including warranty. 1
Cleaning the unit
Use a soft dry cloth to wipe the unit clean. Do not use chemically-treated cleaning cloths, thinner, alcohol or similar substances to wipe the unit. Doing so could damage the surface or cause discoloration.
Using the TEAC Global Site
You can download updates for this unit from the TEAC Global Site: http://teac-global.com/
In the TASCAM Downloads section, select the desired language to open the Downloads website page for that language.
Product registration
Customers in the USA, please visit the TASCAM website (https://tascam.com/us/) to register as a user online.
About TASCAM customer support service
TASCAM products are supported and warrantied only in their country/region of purchase.
To receive support after purchase, on the TASCAM Distributors list page of the TEAC Global Site (http://teac-global.com/), search


for the local company or representative for the region where you purchased the product and contact that organization.
When making inquiries, the address (URL) of the shop or web shop where it was purchased and the purchase date are required.
Moreover, the warranty card and proof of purchase might also be necessary.
Specifications
Microphone capsule assembly features an 18mm pure aluminum diaphragm
Polar pattern: Cardioid
Frequency response: 20 Hz – 20 kHz
Sensitivity: −38 dB ± 2 dB (0 bB = 1V/Pa at 1kHz)
Phantom power: 9 – 48 VDC
Output impedance: 200 Ω ± 30 % (at 1 kHz)
Load impedance: > 1 kΩ
Self noise: 17 dB A
SPL: 136 dB (at 1 kHz = 1% THD)
S/N ratio: 77 dB
Housing: Die cast zinc
Weight: 300 g
Dimensions: 48 mm (dia.) × 165 mm (L)
Trademarks
TASCAM is a trademark of TEAC Corporation, registered in the U.S. and other countries.
Other company names, product names and logos in this document are the trademarks or registered trademarks of their respective owners.