ULINE Manual Heavy Duty Staple Gun Instructions
1-800-295-5510
uline.com
COMPATIBLE STAPLES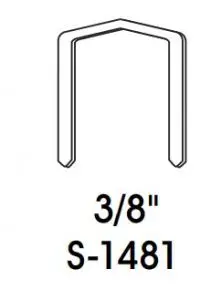 LOADING AND OPERATION
LOADING
1. Hold staple gun upside down and release loading latch. Pull slide open. (See Figure 1)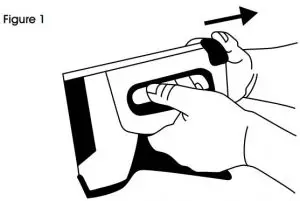 2. Place stick of staples (S-1481) in bottom channel so legs are pointing up. (See Figure 2)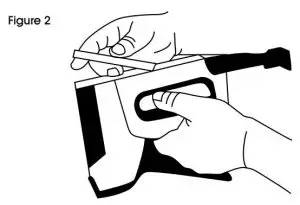 3. Push slide closed, making sure that latch engages. (See Figure 3)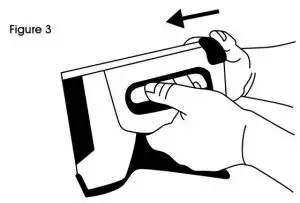 OPERATION

WARNING! Keep fingers clear of staple discharge area when operating or clearing a jam. Never point discharge area toward face.
Place staple discharge area where staple is to be driven.
Grasp tacker with fingers through opening and depress handle until mechanism releases and drives staple.
For best results, hold tool so that downward pressure keeps discharge area firmly against material being stapled.