VANKYO Native Projector Performance User Manual
PACKING LIST

NOTICE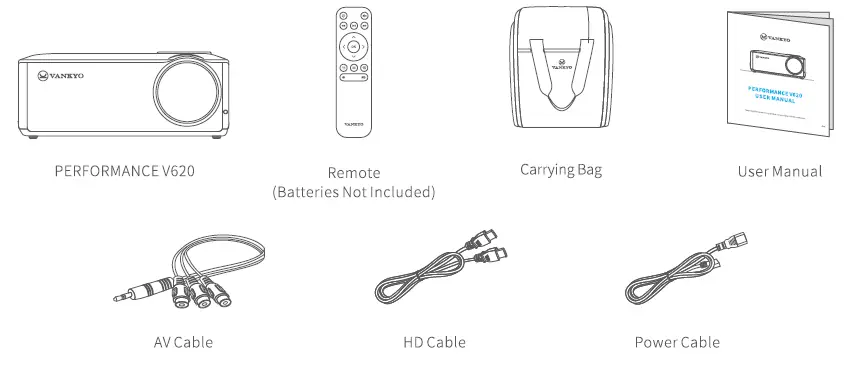 FUNCTION OVERVIEW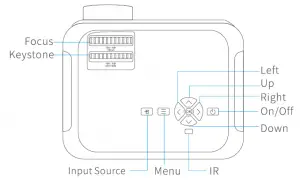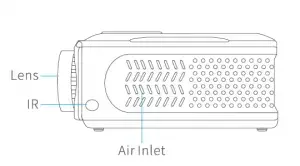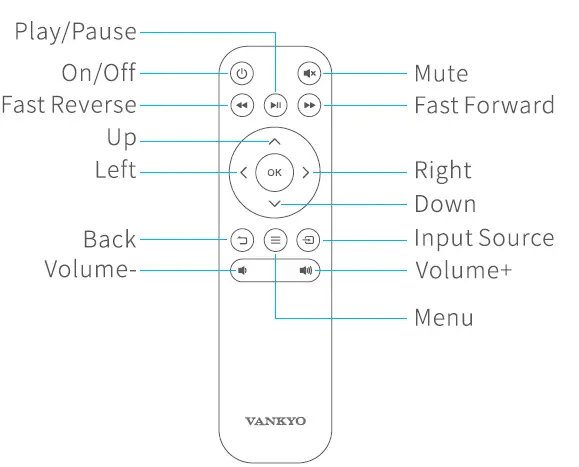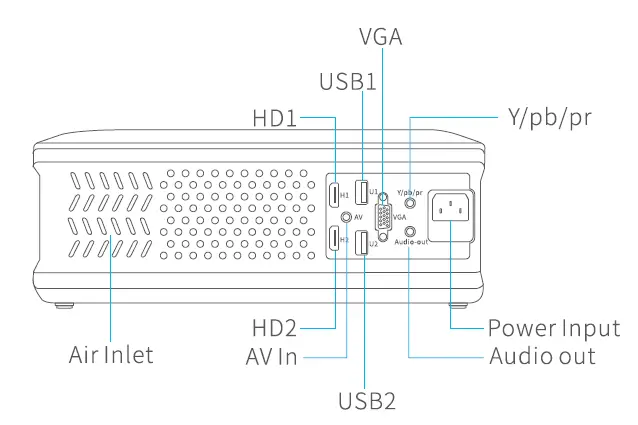 QUICK START
Plug the power cord into n outlet.

Take off the lens cover.

Connect your device to the projector correctly

Press the power button to turn on the projector

Select the correct input source to project your device.

Adjust the kickstand accordingly.

Adjust the keystone and focus ring to get the best image performance

Press the power button twice to turn off the projector.

INPUT SOURCE
Press~ button on the projector or remote to enter the interface of Input Source.
A.VGA Connection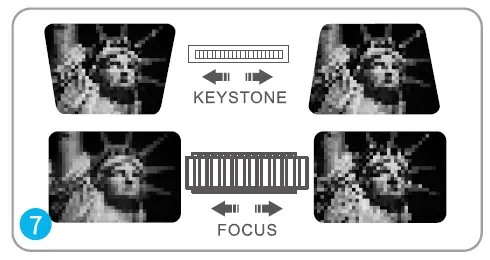 B.USB Connection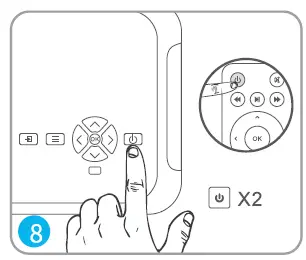 C.H D Connection

PROJECTOR CONNECTION

PROJECTION DISTANCEandSIZE

The recommended projection screen is around 85 inches with a projection distance of around 9.84ft.
Ambient darkness will improve the clarity of the projected images
SPECIFICATION
Display Technology
LCD
Light Source
LED
Resolution
Native 1920 x 1080
Input Signal
5 7 6 i /72 0 P / 10 80 i / 1080 P
Installation Type
Front/Rea r/Cei Ii ng
Aspect Ratio
4:3/16:9/Auto
Focus
Manual
Keystone
±15′
Speaker
3W/4ohm
Power Supply
AC 100-240V, 50/60Hz
Unit Dimension
320 x 260 x 120mm
(12.6 X 10.2 X 4.7in)
Unit Net Weight
2.56kg(5.6lb)
Photo Format
Supported
BMP/J PG/J PEG/PNG/TI F/G IF
Audio Format
Supported
MP3/WMA/M4A/MC/WAV
Video Format
Supported
AVI/M P4/DIV/MOV/M KV/
WS F/ ASF/FLV /WMV / ASM/
3GP/3G2/WMV/H264
Ports
YPbPr x l/U2.0 Portx 2/VGA Port x 1/
AV In x 1/Audio outx 1/HD In x2
Mounting Screws
M4 Metric
Number of Screws
TROUBLESHOOTING GUIDE
Blurry Image
• Adjust focus ring/keystone.
• Projector and screen/wall must be in effective distance.
Remote Unresponsive
• Make sure remote points at IR receiver directly.
* Do not cover IR receiver.
• Try a new pair of AAA batteries.
Mobile Connection
iOS: Genuine lightning to HDMI cable.
Android: Micro USB to HDMI adapter/Type C to HDMI cable.
Upside Down Images
Go to Menu> PICTURE> Projection Mode to flip the projection image.
CAUTION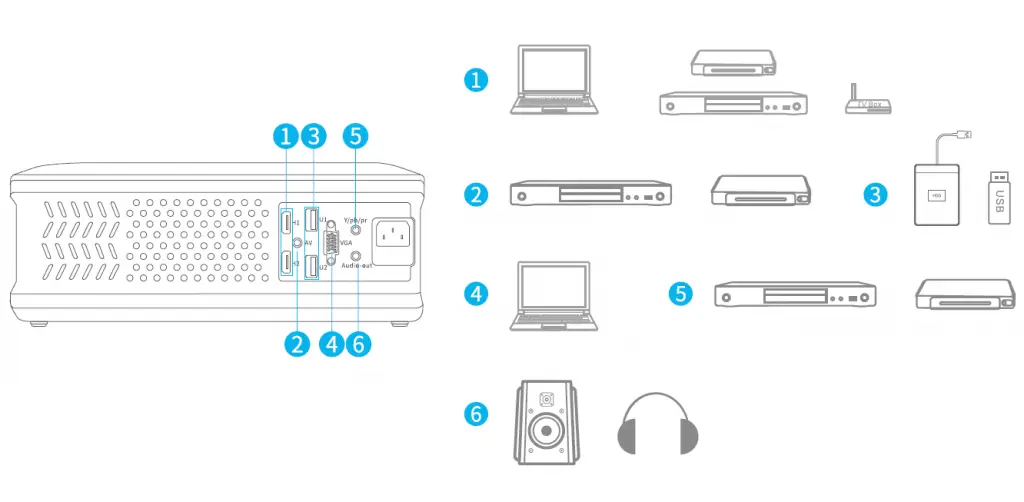 The symbol indicates AC voltage

This product bears the selective sorting symbol for Waste electrical and electronic equipment (WEEE). This means that this product must be handled pursuant to European directive 2012/19/EU in order to be recycled or dismantled to minimize its impact on the environment.
VANKYO SUPPORT

North America [email protected]
United Kingdom [email protected]
Deutsch land
France
Espana
Italia
[email protected]


[email protected]
[email protected]
[email protected]
[email protected]