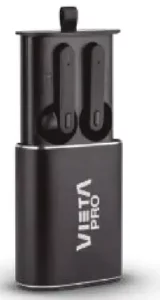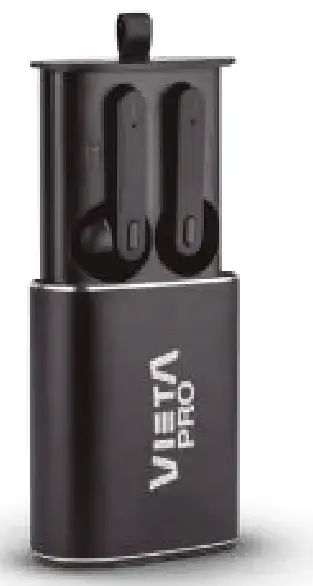 Earphones Done Ref. MKOO7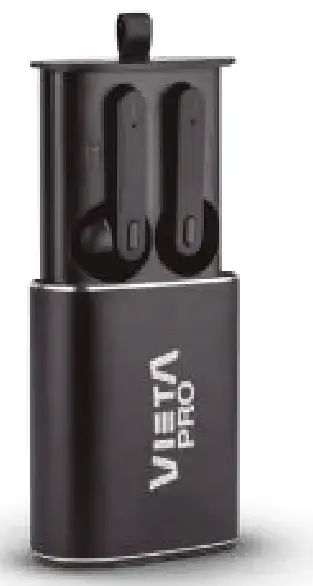 Dear Customer,
Thank you for purchasing the poet.et portable earphones. To ensure proper operation it is recommended to read this manual carefully before stet using this product

Do you have problems with your product?
Contact us at: Email: [email protected]
Phone: 952 179 479
USER MANUAL
Bluetooth headsets should be used with compatible devices which support Bluetooth wireless technology. This will allow you to make calls and enjoy music freely at any time
Please read this user manual carefully before using the headset as your smartphone's manual regarding the use and activation of the Bluetooth function Pay attention to the device's safety and maintenance recommendations and for safety reasons, keep the handset out of the reach of children.
LEFT EARPHONE
Multifunction button
Indicator light
Microphone
RIGHT EARPHONE
Multifunction button
Indicator light
Microphone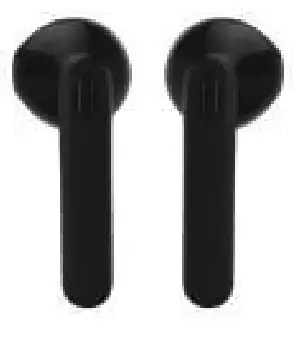 Model: MK007
Bluetooth Version: BT5.0
Transmission distance: 10M
Load capacity of the box: 400 mAh
Earphone battery: 40 mAh
Talk time: 2 hours
Standby time: > 200 hours
Charging time: 1-2 hours
Input power: DC 5V
Compatible with: iOS, Android.
Power On Button
Press the Power button for about 4 seconds The blue indicator light will flash rapidly 3 times.
Power Off button
Press the 'Power' button for about 4 seconds. The indicator light will turn red.
Answer a call
Press the 'Power button once.
Hang up a call
Press the Tower' button once.
Reject incoming calls
press the power switch twice.
Interrupting outgoing calls
Press the 'Power button once.
Play / Pause
Press the 'Power' button once.
Increase volume
Press the 'Power switch twice located on the right earphone 02)
Decrease volume
Press the 'Power switch twice located on the left earphone 0..)
play previous track
Press three times on the Tower" switch located on the left earphone R.)
Play next track
Press three times the "Power" switch located on the

right earphone (R)

Vocal assistant
Press the "Power" button for about 2 5 seconds
Charging mode
Charge the device with the charger and the indicator light will flash blue As soon as the headphones are fully charged, the indicator light will tum red When the earphone's battery is below 10%, the voice indicator will prompt "Low Battery'
Earphone pairing mode
Activate the pairing mode in both earphones
Press the "Power" button at the same time on both headphones to turn them on The pairing mode is
automatically activated. The pairing time lasts 10 seconds
If pairing is not performed within 5 minutes, the headset
automatically turns off.
The indicator light flashes red and blue
Activate the pairing mode in a single earphone
Press the power button on a single earphone during 4
seconds to turn it on. Press and hold the button for 3 seconds to activate the pairing mode of a single earphone
Press the "Power" button for 5S seconds on a single earphone to turn it on. 15 seconds later, the pairing mode will be automatically activated. If the pairing is not done during the first 5 seconds, the earphone will turn off automatically.
The indicator light flashes red and blue
Clear double earphones pairing
Activate the pairing mode and press the button 5 times until the red light goes out and the "Power off sound will be heard immediately.
The red indicator light flashes
Note:
– Handset Bluetooth signal: MKOO7
– When the music plays, insert the earphones into the charging box. Immediately, the Bluetooth will be disconnected from the smartphone and will turn off automatically. When the funnel opens again, it will tum on automatically to connect – Connect the Smartphone after turning off the headphones. If the connection is not made automatically, press the "Power" button to connect it – Please restart the pairing mode in case the headphones do not connect automatically to your mobile device. In this case, turn them on and try to connect aga – The SV charger should be equipped
Keep this device away from high-temperature spaces Keep this device away from fire Keep this device away from water Please do not drop the device
FCC STATEMENT
Note: This equipment has been tested and found to comply with the limits for a Class B digital device, pursuant to part 15 of the FCC Rules. These limits are designed to provide reasonable protection against harmful interference in a residential installation. This equipment generates uses and can radiate radio frequency energy and, if not installed and used in accordance with the instructions, may cause harmful interference to radio communications. However. there is no guarantee that interference will not occur in a particular installation. If this equipment does cause harmful interference to radio or television reception, which can be determined by turning the equipment off and on. the user is encouraged to try to correct the interference by one or more of the following measures:
– Reorient or relocate the receiving antenna
– Increase the separation between the equipment and receiver.
– Connect the equipment into an outlet on a circuit different from that to which the receiver is connected
– Consult the dealer or an experienced radio/TV technician for help
Changes or modifications not expressly approved by the party responsible for compliance could void the user's authority to operate the equipment This device complies with Part 15 of the FCC Rules. Operation is subject to the following two conditions:
(1) this device may not cause harmful interference, and
(2) this device must accept any interference received, including interference that may cause undesired operation
Declaration of conformity
Issuer's name: FREEMASON AUDIO SA Address: Av. de Pau Casals 7 Entresuelo 2- 08021 Barcelona (Espitia) Tel: +34 93 1162491 CIF: A62829841
We declare under our own exclusive responsibility that the product:
• Description: TWS Earphones
• Brand: Vieta Pro
• Model: MK007
• Manufacturer: FREEMASON AUDIO S.A
• Manufacturing country: China
referred to in this declaration is in compliance with the essential norms and standards
EN 62479:2010
EN 50332-1:2013
EN 301 489-1 V2.2.0
EN 301 489-17 V3.2.0
EN 300 328 V2.1.1
EN 60950-1:2006+A11:2009+A1:2010+Al2:2011+A2:2013
in conformity with the provisions of the Directive 2014/53/EU of the European Parliament and of the Council of 29th March 2014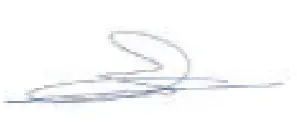 Barcelona 1 Marzo de 2019
Carlos Alberdi Product Manager

www.vietapro.com