Xbox Wireless Adapter User Guide
PC SETUP
SYNCING YOUR HEADSET (XBOX WIRELESS ADAPTER)** **Xbox Wireless Adapter not included**

Headset Volume is controlled through Windows when used on a PC.
Volume controls on the headset have no effect.
On your PC, go to Settings >> Devices >> Connected Devices.
Choose "Add Device". Windows searches for the headset.
Press the Connect Button on your headset. Windows finds and adds the headset.
When your Stealth 700 headset appears in the list under Other Devices, it is ready to use.
Configure your Settings:
On the Windows Taskbar, right-click the Speaker icon.
Select Playback Devices.
Set Turtle Beach 700 as your Default Device.
Select Recording Devices
Set Turtle Beach 700 as your Default Device.
CHARGING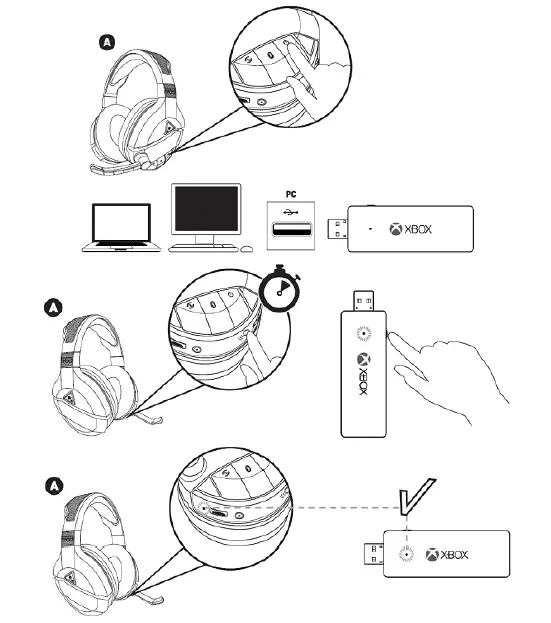 The Stealth 700 for Xbox One uses a rechargeable battery. Make sure to charge it regularly.
Headset Storage Always charge your headset before storing it for any extended period of time (greater than 3 months). Never store the unit in temperatures above 113°F/45°C.
Stealth_700_for_Xbox_QSG.pdf (3 MB)