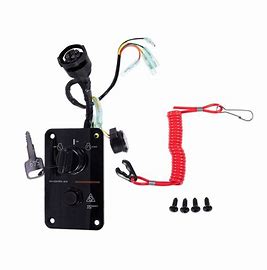 YAMAHA Switch Accessory
General Specifications
Product Number
DAC-SWRT-3M
DAC-SWRT-1M
Cable
Twinax cable 30AWG, Passive
Cable length
3m
1m
Operating Voltage
3.3V
Operating Environment: Temperature/Humidity
0 to 50 °C/15 to 85% (No condensation)
Storage Environment: Temperature/Humidity
–40 to 85 °C/10 to 90% (No condensation)
Weight
120g
70g
* The contents of this manual apply to the latest specifications as of the publishing date. To obtain the latest manual, access the Yamaha website then download the manual file.
Introduction
Thank you for your purchase of switch accessory DAC-SWRT-3M/DAC-SWRT-1M. This product is a direct attach cable that, when connected to the SFP+ port of a Yamaha network device, allows the use of 10Gbps. Be sure to read this Owner's Manual before use and keep it in a safe place after reading it.
PRECAUTIONS
Before installing this product in a device, check to make sure that the device is compatible with this product. Also, do not install this product in any Yamaha products not specified by Yamaha for use with this product to prevent electrical shock, fire, or damage to the product(s).
Do not attempt to disassemble or modify this product. Do not apply excessive force to connectors. Doing so may cause electrical shock, fire, or damage to the product(s).
Do not place any burning items or open flames near the device, since they may cause a fire.
Be sure to properly ground the host device to prevent electrical shock, fire, or damage to the product(s).
Do not place the product in a location where it may come into contact with corrosive gases or salt air. Doing so may cause damage to the product(s).
Do not grasp the cable of the direct attach cable when disconnecting it. Doing so might cause malfunctions.
Do not disconnect the cable by pulling only the removal tab. Doing so might cause malfunctions.
First verify that the lock is disengaged, and then disconnect the cable. Forcibly disconnecting the cable will damage the direct attach cable or cause this unit to malfunction.
Yamaha cannot be held responsible for damage caused by improper use or modifications to the device, or data that is lost or destroyed.
NOTICE
To avoid the possibility of malfunction/ damage to the product, damage to data, or damage to other property, follow the notices below.
Handling and Maintenance
Do not expose the product to excessive dust or vibration, or extreme cold or heat (such as in direct sunlight, near a heater, or in a car during the day), in order to prevent the possibility of panel disfiguration, unstable operation, or damage to the internal components.
Do not install in locations where temperature changes are severe. Otherwise, condensation may form on the inside or the surface of the product, causing it to break.
Do not place vinyl, plastic or rubber objects on the product, since this might discolor the panel.
When cleaning the product, use a dry and soft cloth. Do not use paint thinners, solvents, cleaning fluids, or chemical-impregnated wiping cloths.
Drain all static electricity from your clothing and body before handling this product. Static electricity can damage this product. Touch an exposed metal part of the host device or other grounded object beforehand.
Do not drop this product or subject it to physical shock as this can result in breakage and/or malfunction.
When this product is used for connection to other equipment, every piece of equipment to connect should always be at the same potential. Failure to do so may result in malfunction or failure.
Information
About functions/data bundled with the product
This is a class A product. Operation of this equipment in a residential environment could cause radio interference.
About this Manual
The company names and product names in this manual are the trademarks or registered trademarks of their respective companies.
About Disposal
This product contains recyclable components. When disposing of this product, please contact the appropriate local authorities.
Information for users on collection and disposal of old equipment:
By disposing of these products correctly, you will help to save valuable resources and prevent any potential negative effects on human health and the environment which could otherwise arise from inappropriate waste handling.
For more information about collection and recycling of old products, please contact your local municipality, your waste disposal service or the point of sale where you purchased the items.
For business users in the European Union:
If you wish to discard electrical and electronic equipment, please contact your dealer or supplier for further information.
Information on Disposal in other Countries outside the European Union:
This symbol is only valid in the European Union. If you wish to discard these items, please contact your local authorities or dealer and ask for the correct method of disposal.
FCC INFORMATION (U.S.A.)
IMPORTANT NOTICE: DO NOT MODIFY THIS UNIT!
This product, when installed as indicated in the instructions contained in this manual, meets FCC requirements. Modifications not expressly approved by Yamaha may void your authority, granted by the FCC, to use the product.
IMPORTANT: When connecting this product to accessories and/or another product use only high quality shielded cables. Cable/s supplied with this product MUST be used. Follow all installation instructions. Failure to follow instructions could void your FCC authorization to use this product in the USA.
NOTE: This equipment has been tested and found to comply with the limits for a Class A digital device, pursuant to Part 15 of the FCC rules. These limits are designed to provide reasonable protection against harmful interference when the equipment is operated in a commercial environment. This equipment generates, uses and can radiate radio frequency energy and, if not installed and used in accordance with the instruction manual, may cause harmful interference to radio communications. Operation of this equipment in a residential area is likely to cause harmful interference in which case the user will be required to correct the interference at his own expense.
COMPLIANCE INFORMATION STATEMENT
(Supplier's declaration of conformity procedure)
Responsible Party: Yamaha Corporation of America Address: 6600 Orangethorpe Ave. Buena Park CA90620 Telephone: 714-522-9011
Type of Equipment: SWITCH ACCESSORY
Model Name: DAC-SWRT-3M, DAC-SWRT-1M
This device complies with Part 15 of the FCC Rules. Operation is subject to the following conditions:
This device may not cause harmful interference, and
This device must accept any interference received including interference that may cause undesired operation.
For European Customer
Manufacture : Yamaha Corporation
10-1 Nakazawa-Cho, Naka-Ku, Hamamatsu, 430-8650, Japan Importer : Yamaha Music Europe GmbH
Siemensstrasse 22-34, 25462 Rellingen, Germany
Important Notice: Guarantee Information for Customer in European Economic Area (EEA) and Switzerland
For detailed guarantee information about this Yamaha product, and Pan-EEA and Switzerland warranty service, please either visit the website address https://europe.yamaha.com/warranty/ or contact the Yamaha representative office for your country.
Important Notice: Precautions and legal information for customers in European Economic Area (EEA), Switzerland and Turkey
Precautions and legal information:
English For detailed precaution and legal information about this Yamaha product for customers in EEA* , Switzerland and Turkey, please visit the website address below or contact the Yamaha representative office in your country. * EEA: European Economic Area
How to Disconnect
To release the lock, gently push the SFP+ module inward with one hand, and use the other hand to move the lock tab outward.
Once you have released the lock, continue holding down the lock tab and slowly pull the SFP+ module outward.

Yamaha Pro Audio global website: https://www.yamaha.com/proaudio/
Yamaha Downloads:
https://download.yamaha.com/