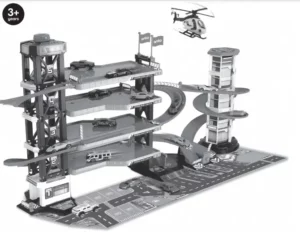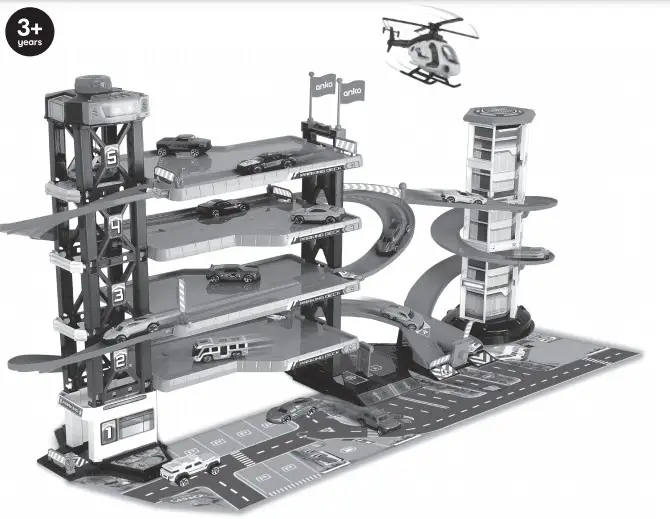 Lights & Sounds Parking garage Playset
Instruction Manual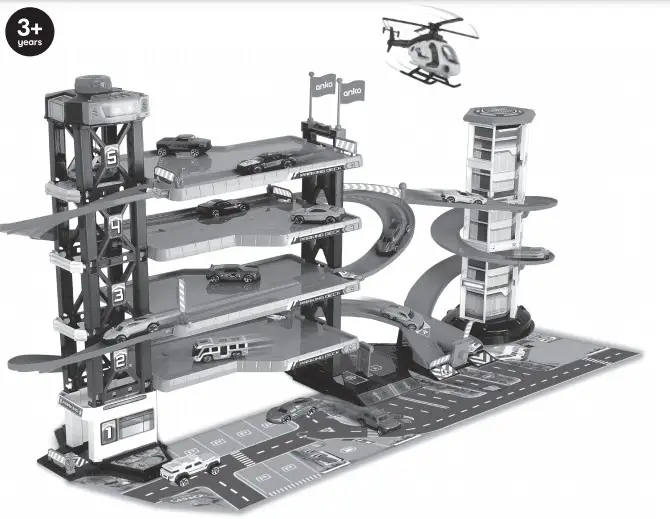 ADULT ASSEMBLY REQUIRED.

WARNING: BUTTON CELL BATTERIES CAN CAUSE SERIOUS INJURY OR DEATH IF SWALLOWED. DISPOSE OF SAFELY! STORE BATTERIES OUT OF REACH OF CHILDREN! VISIT THEBATTERYCONTROLLED.COM.AU

http://productsafety.gov.au/products/electronics-technology/button-batteries
WARNING: BATTERIES ARE TO BE INSERTED WITH THE CORRECT POLARITY (+ AND ). DO NOT MIX DIFFERENT TYPES OF BATTERIES OR NEW AND USED BATTERIES. NON-RECHARGEABLE BATTERIES ARE NOT TO BE RECHARGED. RECHARGEABLE BATTERIES ARE ONLY TO BE CHARGED BY AN ADULT. RECHARGEABLE BATTERIES ARE TO BE REMOVED FROM THE TOY BEFORE BEING CHARGED. THE SUPPLY TERMINALS ARE NOT TO BE SHORT-CIRCUITED. REMOVE BATTERIES FROM THE TOY WHEN NOT IN USE FOR EXTENDED TIME OR WHEN BATTERIES BECOME EXHAUSTED. BATTERY INSTALLATION BY AN ADULT IS REQUIRED. DISPOSE OF BATTERIES RESPONSIBLY. DO NOT DISPOSE OF IN FIRE.
WARNING: CHOKING HAZARD SMALL PARTS. NOT SUITABLE FOR CHILDREN UNDER 3 YEARS.
WARNING: THIS TOY PRODUCES FLASHES THAT MAY TRIGGER EPILEPSY IN SENSITISED INDIVIDUALS.
WARNING: FOR SAFETY REASONS, REMOVE ALL TAGS, LABELS, AND PLASTIC FASTENERS BEFORE GIVING THIS TOY TO YOUR CHILD.

WARNING: DISPOSE OF USED BATTERIES IMMEDIATELY. KEEP NEW AND USED BATTERIES AWAY FROM CHILDREN. IF YOU THINK BATTERIES MIGHT HAVE BEEN SWALLOWED OR PLACE INSIDE ANY PART OF THE BODY, SEEK IMMEDIATE MEDICAL ATTENTION.

FRONT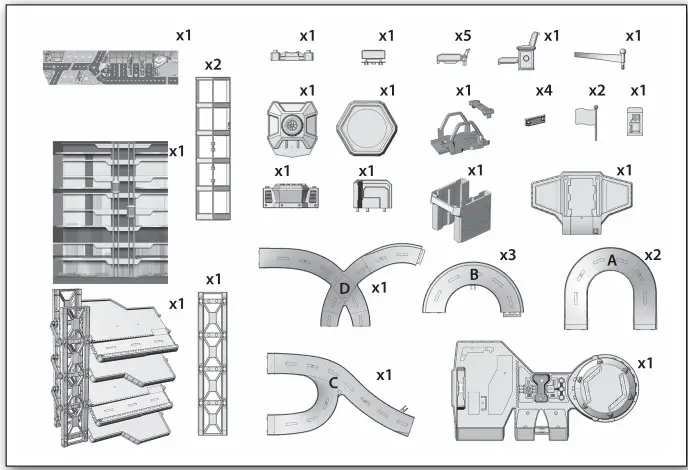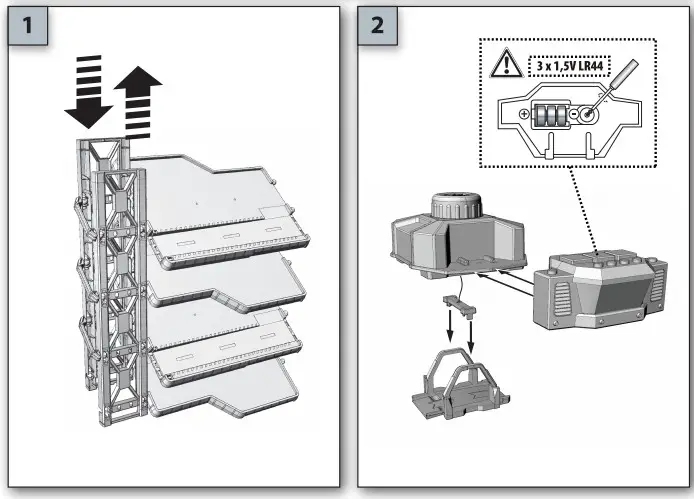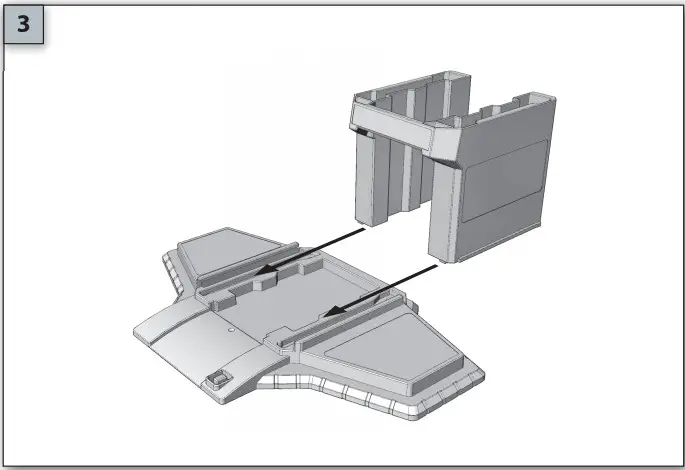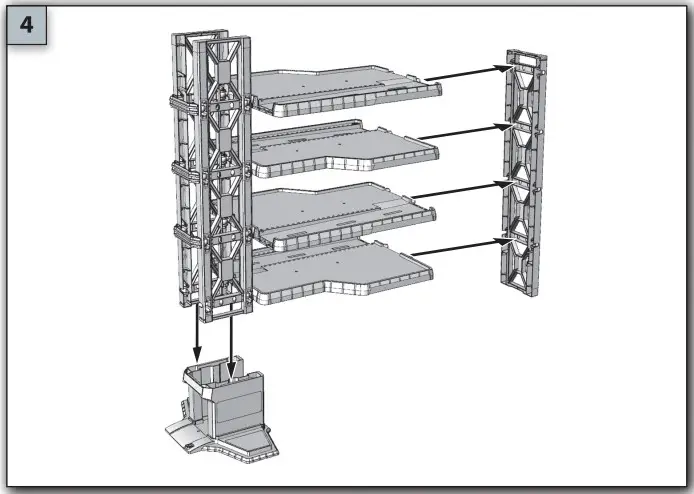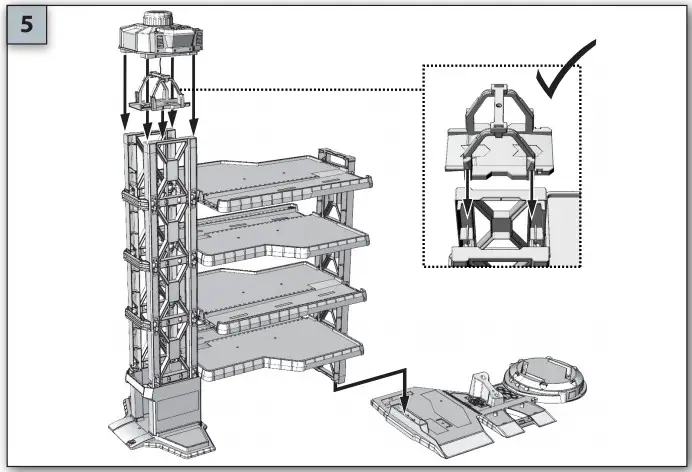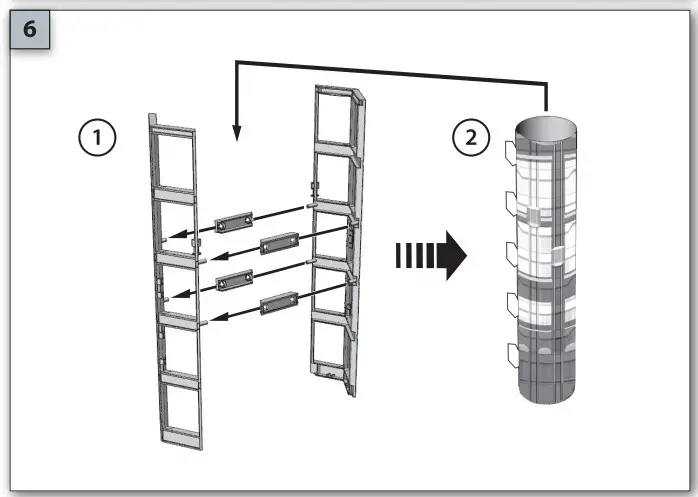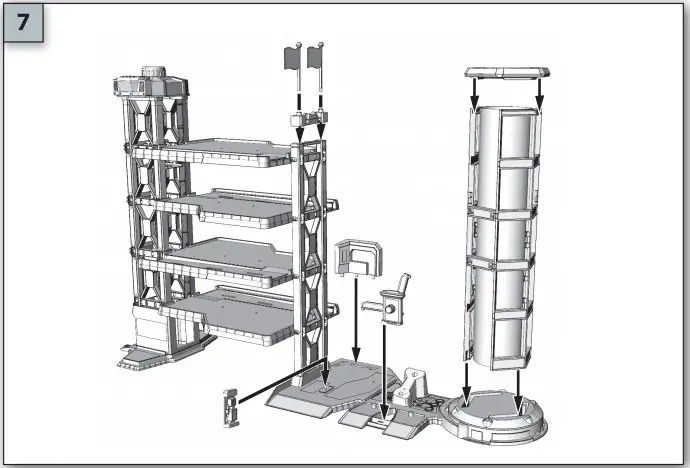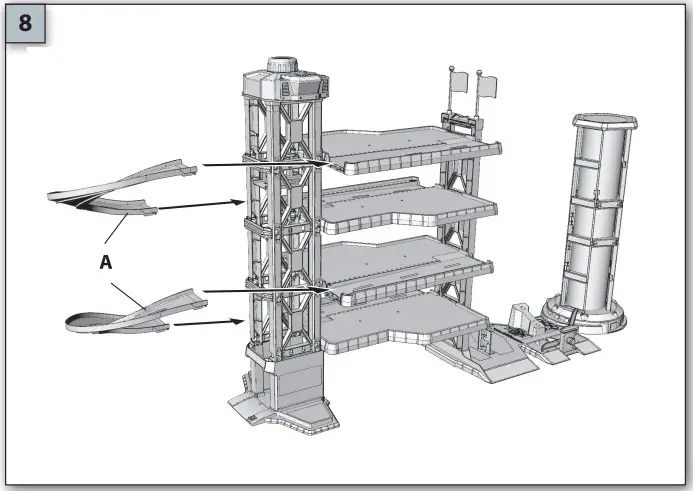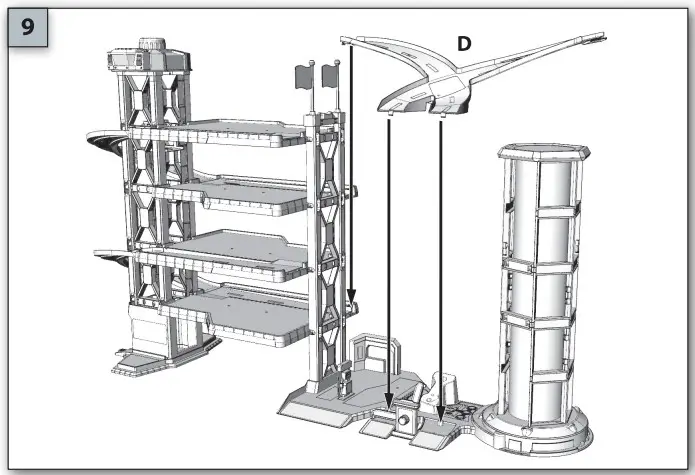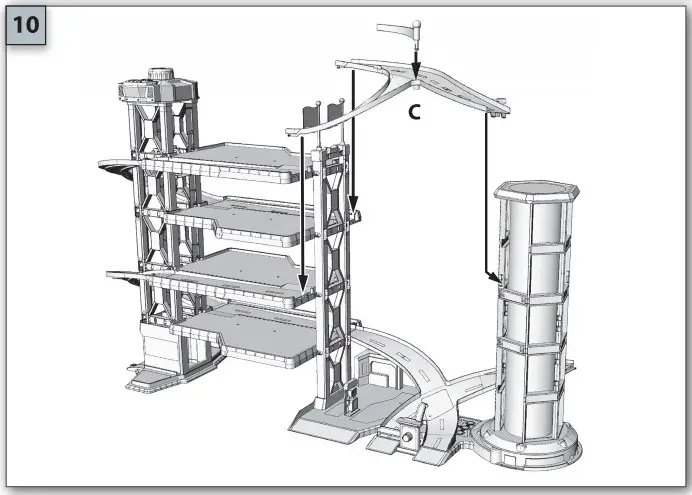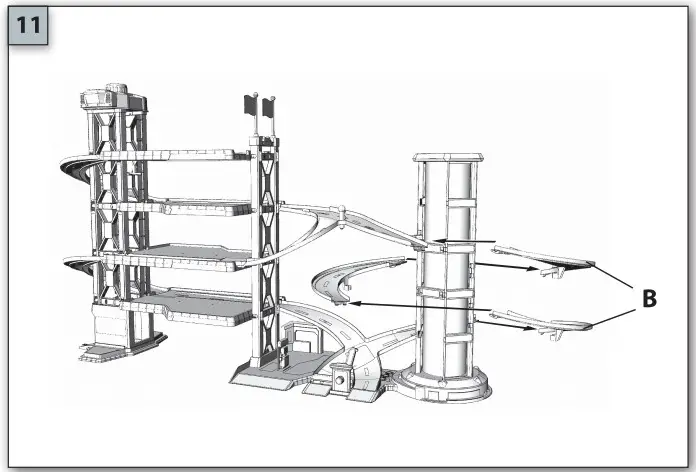 BACK