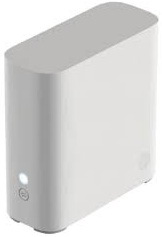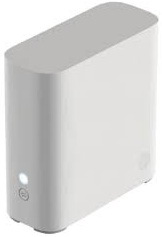 ATandT Smart Wi-Fi Extender
A simple setup guide
You need to have AT&T Internet service for your new Wi-Fi Extender to work. Check the compatibility with your Gateway at att.com/wifiextender
Easy setup method
Download the Smart Home Manager app at att.com/smarthomemanager
For quick setup, scan the QR code with the camera on your smartphone.

Sign in with your User ID and Password.
Select "Tools" or "Assistant."
Select or say "Install Smart Wi-Fi Extenders."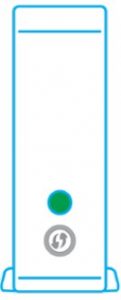 Wifi Extender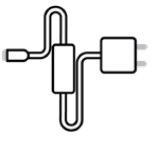 Power cord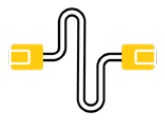 Ethernet cable (optional)
Smart Home Manager helps you manage your home network from pretty much anywhere. In addition to setting up your Extenders, you can check your Wi-Fi® connection strength, see what devices work on your network, set up parental controls, and more.
Note: AT&T Smart Home Manager is available to AT&T Internet service customers with a compatible AT&T Wi-Fi Gateway. Features may depend upon Gateway models. Data rates may apply for download and usag.
How to know your Wi-Fi Extender is working

Solid green = Paired and functioning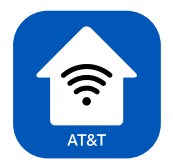 Use AT&T Smart Home Manager app to see if Extender is on your network (visible in the Devices section or through the Assistant).
Troubleshooting

Your AT&T Internet service needs to be active.

Flashing red = Out of range Move Extender closer to Gateway or another connected Extender.

Solid red = Not paired Try to pair with WPS or use included Ethernet cable to connect Extender to Gateway and pair manually. See alternate setup method.

Blinking amber = Software updates Don't move the Extender or turn it off.

Check all cables and cords to ensure connection.

Unplug power from Gateway for 15 seconds, then plug back in. Do the same with Extender. It may take 10 minutes for Gateway or Extender to reboot.

Need more help? Go to att.com/smarthomemanager or att.com/support

Go to att.com/wifiextender for additional Extender support and a list of compatible Gateways.
Alternate setup method
POWER UP Plug in power cord to Extender and then plug into outlet near Gateway. Push button on back and watch for light to
blink GREEN.

PAIR Press and release WPS button on Gateway, then press and release WPS button on Extender. Wait three minutes for solid GREEN light.


Your Ethernet cable may be connected directly to the Gateway in place of the WPS method for pairing.
PLACE Unplug Extender from outlet. Move it (40 ft., two walls max., and, for best results place it up off the floor) between Gateway and area you want a stronger signal. Plug Extender into outlet and wait for GREEN light

Tip: Make sure both the 2.4GHz and 5GHz radio bands are enabled on the Gateway and with the same SSID. For help, use the Smart Home Manager app or go to att.com/enhancedwif
Additional information

Manage your account Available 24/7, download the myATT app at att.com/myattapp

Accessibility support Braille or large print: call 800.288.2020. Accessible-tagged PDF: visit att.com/userguides