Inside this detailed manual for the Dell Alienware Aurora R11, you can learn all about the easy setup of the computer. Alongside the setup, you can also learn about the specifications including what components (such as graphics card and memory/RAm) the product is fitted with as standard.
Alienware Aurora R11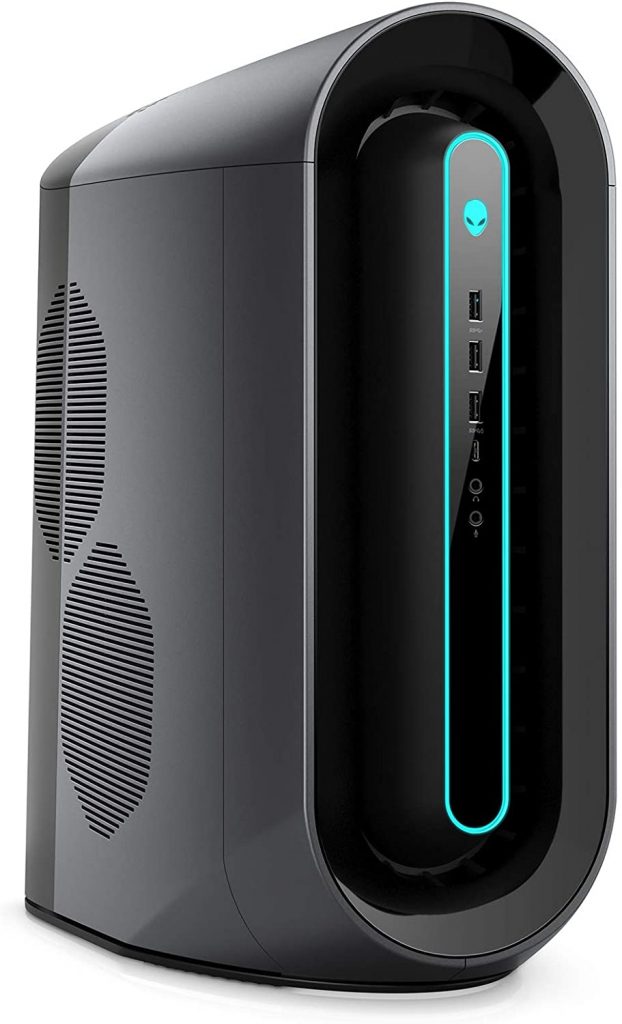 Regulatory Model: D23M
Regulatory Type: D23M003
NOTE: A NOTE indicates important information that helps you make better use of your product.
CAUTION: A CAUTION indicates either potential damage to hardware or loss of data and tells you how to avoid the problem.
WARNING: A WARNING indicates a potential for property damage, personal injury, or death.
2020 Dell Inc. or its subsidiaries. All rights reserved. Dell, EMC, and other trademarks are trademarks of Dell Inc. or its
subsidiaries. Other trademarks may be trademarks of their respective owners.
Set up your computer
Connect the keyboard and mouse.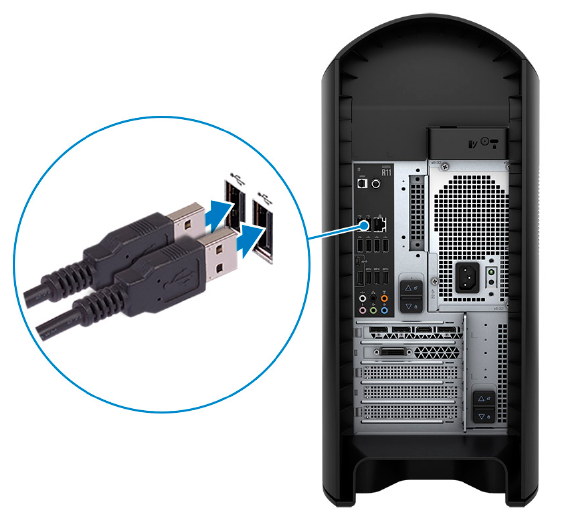 Connect to your network using a cable, or connect to a wireless network.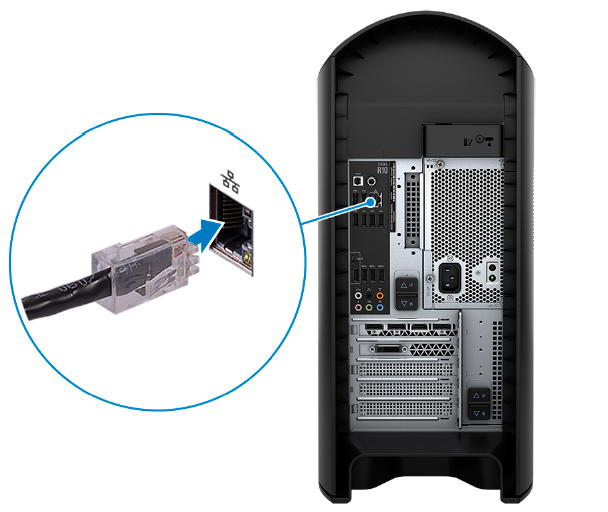 Connect the display.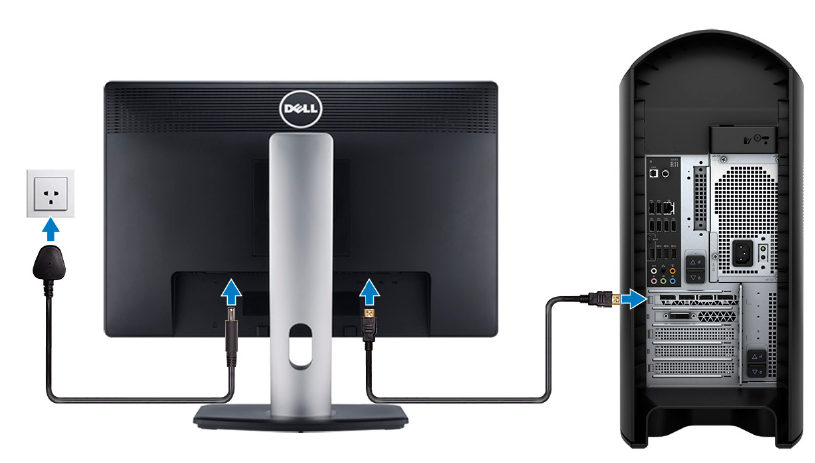 NOTE:
The DisplayPort on the back panel of your computer is covered. Connect the display to the discrete graphics card of your computer.
If you have two graphics cards, the card installed in PCI-Express X16 (graphics slot 1) is the primary graphics card.
Connect the power cable.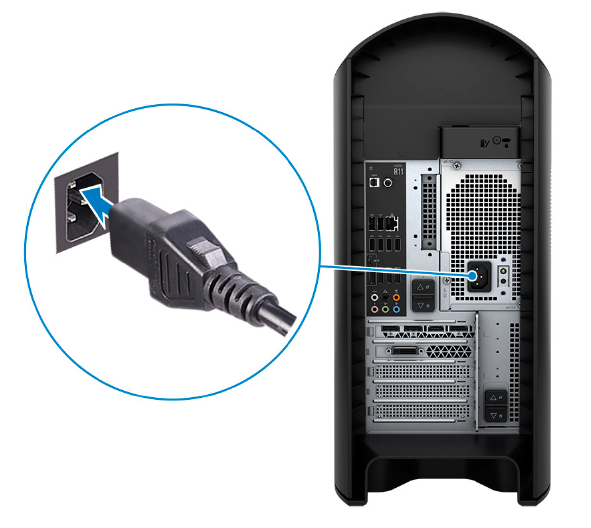 Press the power button.