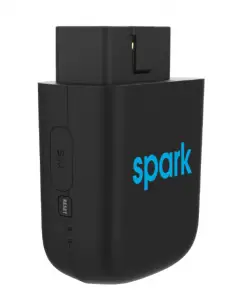 Harman Spark HSA-15UA-BR User Manual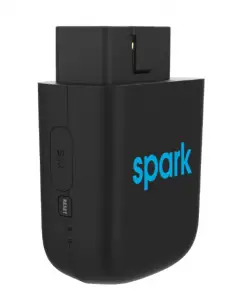 HARMAN Spark
Model: HSA 15UA BR
SKU: AT&T 6466C
Description
Harman Spark is an easy to use connected car device
and app that provides Impact Detection, Vehicle Health Monitoring,
Location Based Services and more. It can also turn your car into a
powerful Wi Fi hotspot.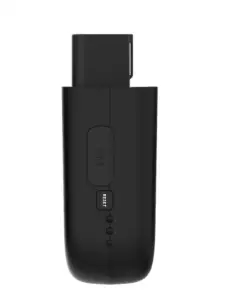 Features:
Boundaries – Informs you if vehicle enters or leaves a defined area
Repair Pal – Recommends partners when vehicle needs service
WiFi Hotspot – Creates in car Wi Fi. Connect up to 8 devices
Virtual Mechanic – Provides insight into your vehicle health
Alerts – Notifies you if vehicle is moved, bumped or towed
Impact -Alerts your loved ones if an impact is detected
Driving – Score Insight into how the vehicle is driven
HARMAN Spark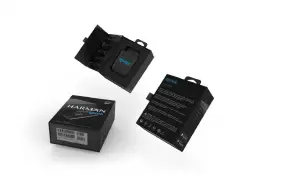 General:
Device Manufacture Harman
Device Type Vehicle Plug In
Model Number HSA 15UA BR
Color Black
Carrier AT&T Exclusive
UPC 860341002275
Warranty Parts 1 year Labor 1 year
What's Included:
HARMAN Spark
Quick Start Guide
HARMAN Spark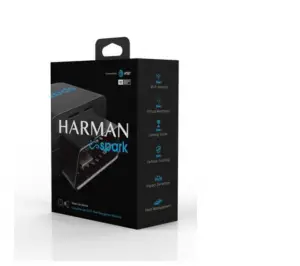 Rate Plan Required Yes
UPC 860341002206
SKU 6446C
Size (inches) 2.95 x 2.06 x 1.13
Weight (ounces) 3
Chipset Qualcomm Snapdragon 210 MSM8909 Cores 4
Android® Available for Android
iOS® Available for iOS
4G LTE Bands 2, 4, 5, 12, 17
WiFi connectivity 802.11 b/g/n
WiFi capability 2.4
Mobile hotspot 8
SIM Type 3FF
HARMAN Spark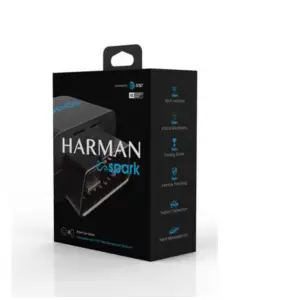 Preloaded apps from OEM HARMAN Spark App
Sensors Accelerometer, Gyroscope
Device Eco-rating The AT&T Eco
Rating 2.0 system gives you
environmental and social details about
this device. The system uses a total of 20
performance criteria across 5 different
attributes, for a total rating of 1 to 5 stars:
19 20 (5 star), 16 18 (4 star), 13 15 (3 star),
10 12 (2 star), 8 9 (1 star)
Substances of concern 3
Environmentally preferable materials 3
Energy efficiency and charging 1
End of life and recycling 2
Environmentally and socially responsible
manufacturing 8
Total Eco Score 17/20 (4star) Please visit www.att.com/ecospace for additional information.
HARMAN Spark Packaging Images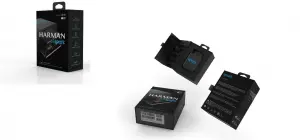 HARMAN Spark Device Images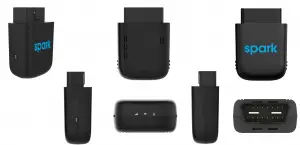 HARMAN Spark App Images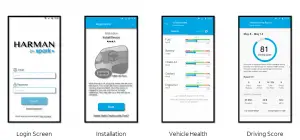 HARMAN Spark App Images