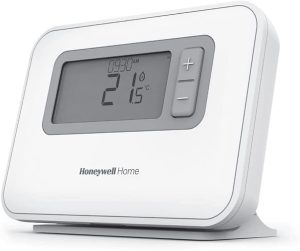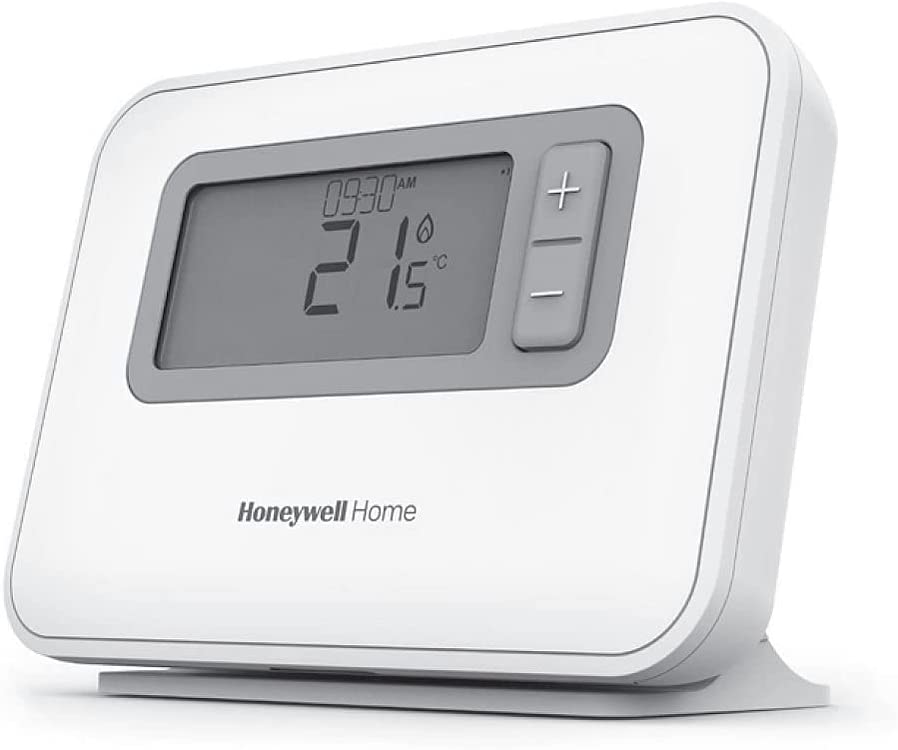 Honeywell Home T3R Programmable Thermostat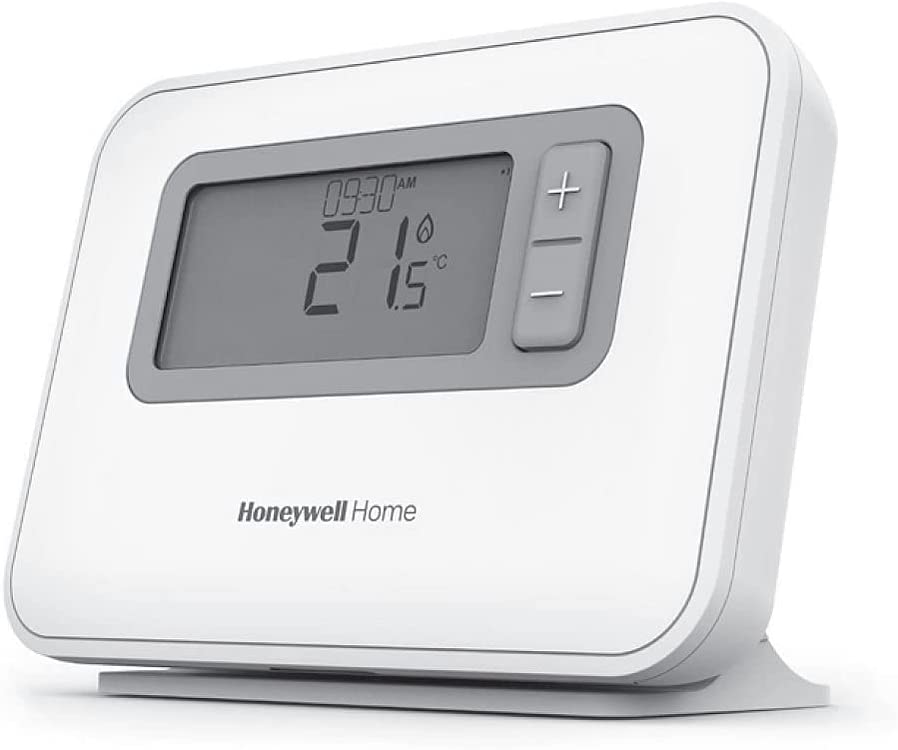 PROGRAMMABLE THERMOSTAT
Quick Start User Guide
Online Guides
http://hwllhome.co/eu-T3
Screen and button overview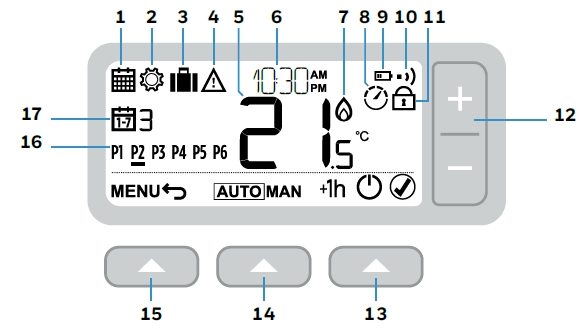 Programming Menu
Settings Menu
Settings Menu
Alert
Room Temperature
Current time
Heat demand
Optimization
Low battery
Wireless signal (T3R only)
Keypad Lock
Temperature adjust
Right button
Middle button
Left button
Schedule period
Day
Default Schedule

Adjusting the Schedule
Press MENU
Select PROG then confirm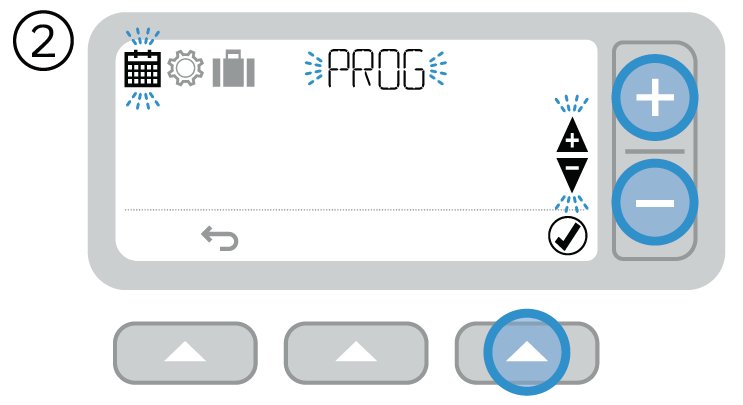 Select day then confirm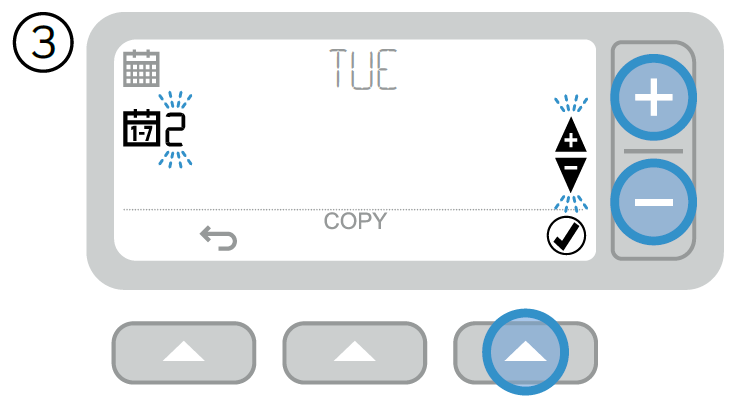 Select period then confirm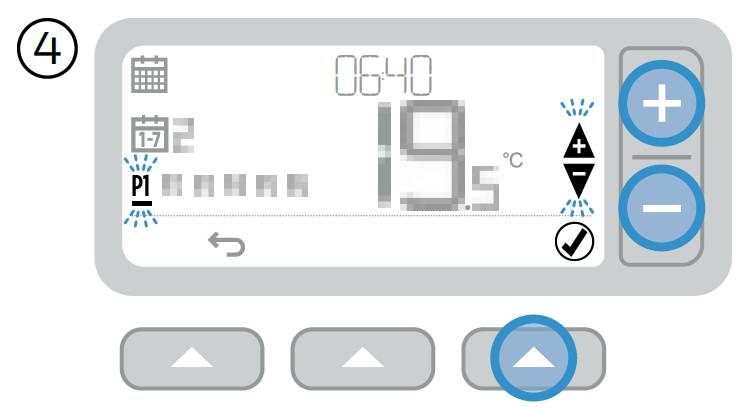 Adjust time then confirm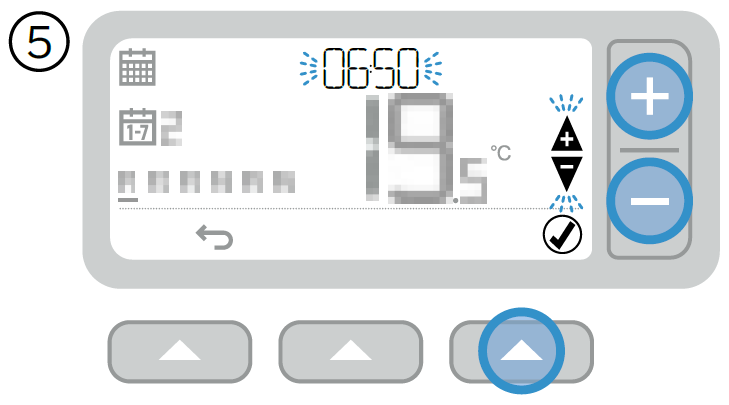 Adjust temperature then confirm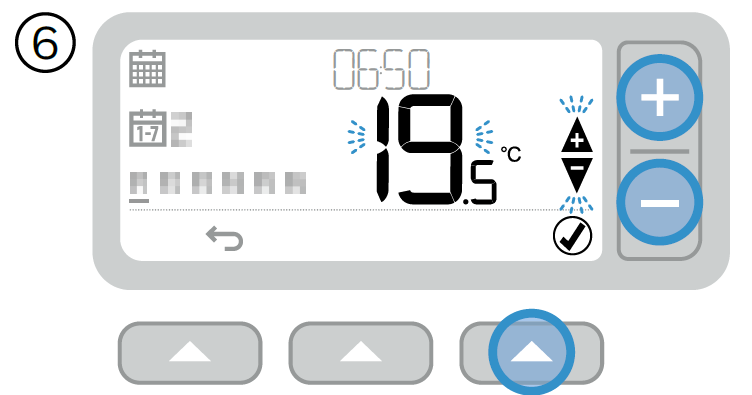 Copy Day
Select day then COPY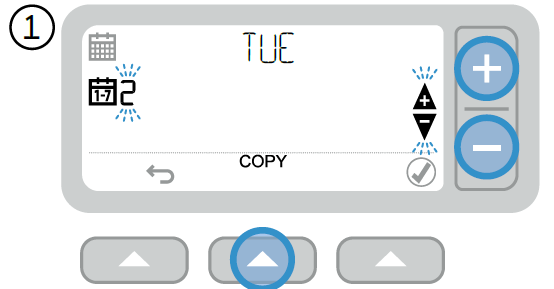 Select "TO" day then confirm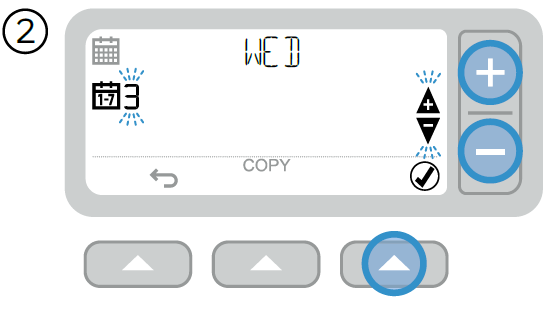 Delete period
Select period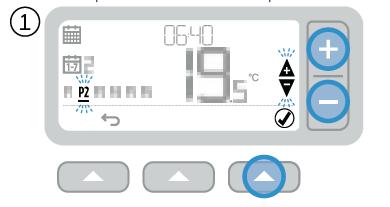 Hold Left button for 3sec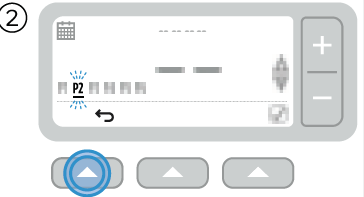 Device Modes
"AUTO"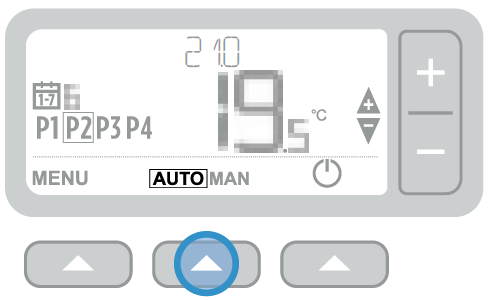 Programmed schedule is followed
"MAN"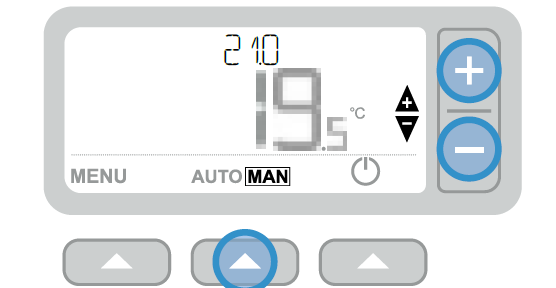 Only set temperature is followed
"OFF"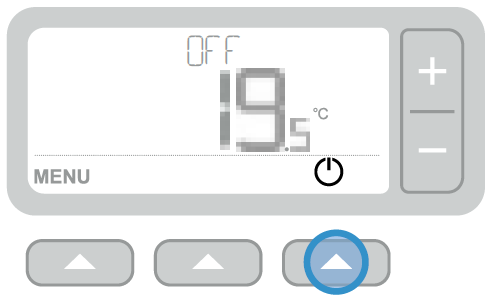 Heating is OFF
Temperature Override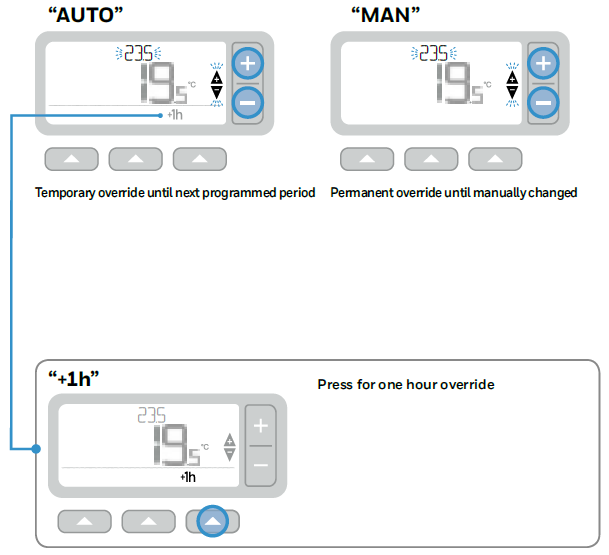 Holiday Mode
Press MENU, Select AWAY then confirm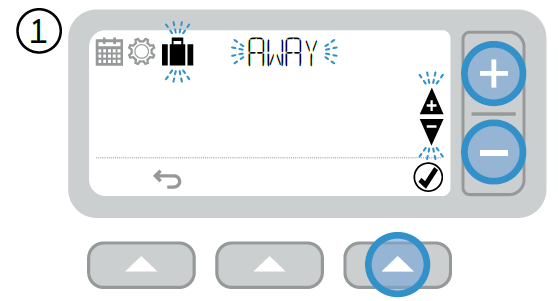 Adjust days then confirm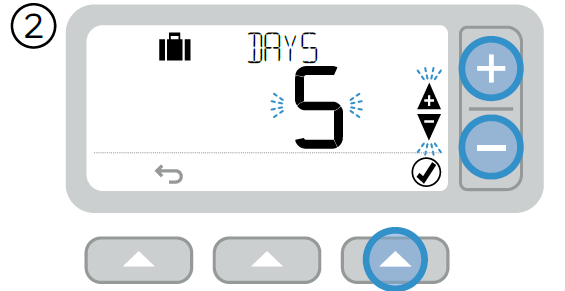 Adjust temperature then confirm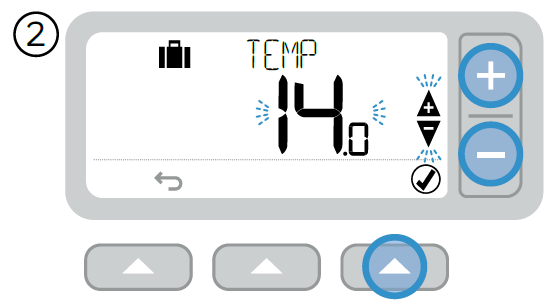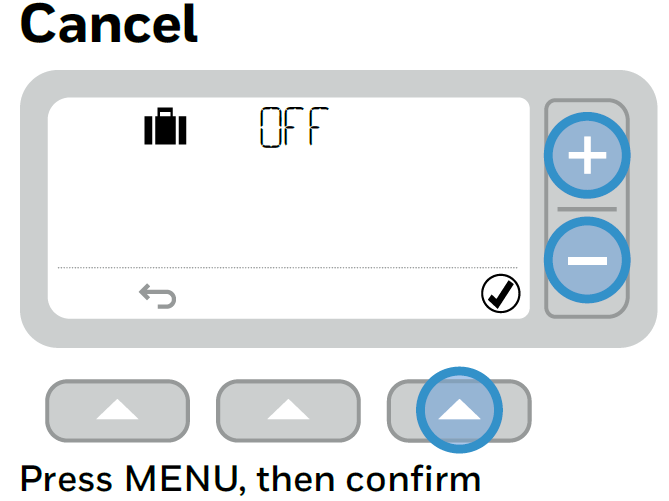 Date and Time
Press MENU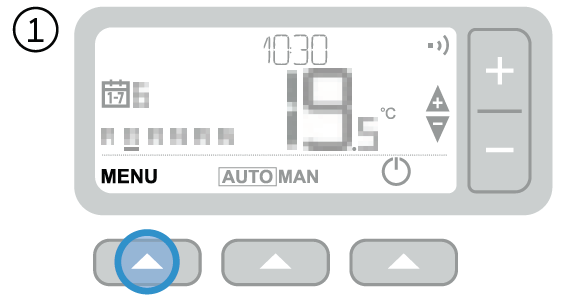 Select SETTINGS then confirm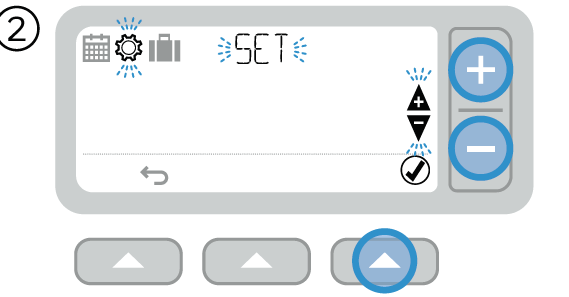 Select YEAR then confirm
Set YEAR then confirm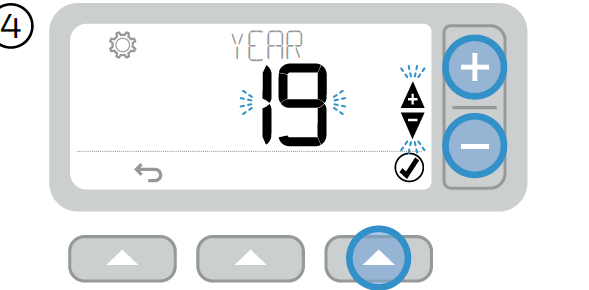 Set MONTH (1-12) then confirm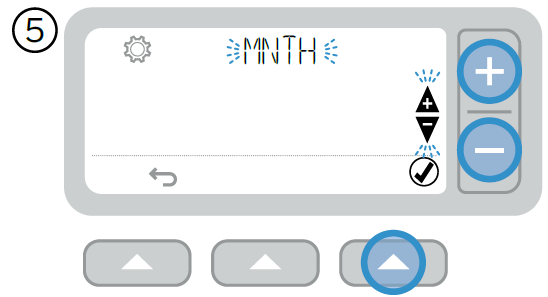 Repeat steps to set DAY, HOUR and MINUTE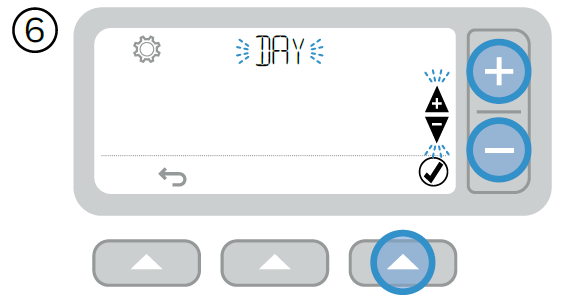 Keypad Lock

Troubleshooting
10% battery power
Battery critical low
Faulty sensor
Wireless Signal Loss (T3R Only)
Bk-electronic GmbH
Hardofweg 40
74821 Mosbach
Germany
www.resideo.com Country of origin: UK
©2019 Resideo Technologies, Inc. The Honeywell Home trademark is used under license from Honeywell Inter
Quick Start Installation Guide
The Thermostat and Relay Box in this are pre-bound.
Must be installed by a competent person. To ensure your safety make sure the mains power is switched OFF before accessing wiring.
To prevent a short circuit from a loose wire:
Multi-core cables: Only remove enough outer insulation to allow secure fixing of the cores into the terminal block.
Single core cables: Secure them together with a cable tie as close as possible to the terminal block.
Install the Relay Box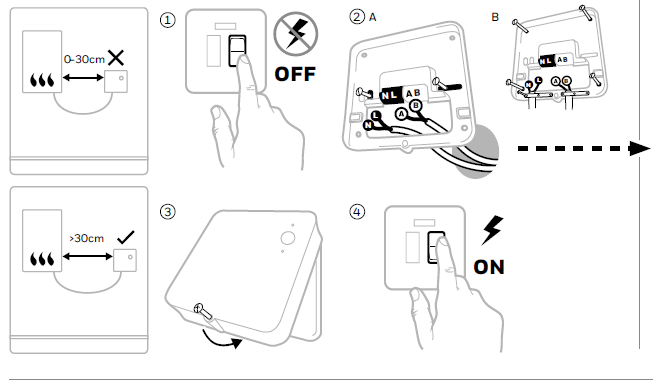 Wiring
On/off boiler (230V)
Combi boiler
2-Port Zone Valve
Install the Thermostat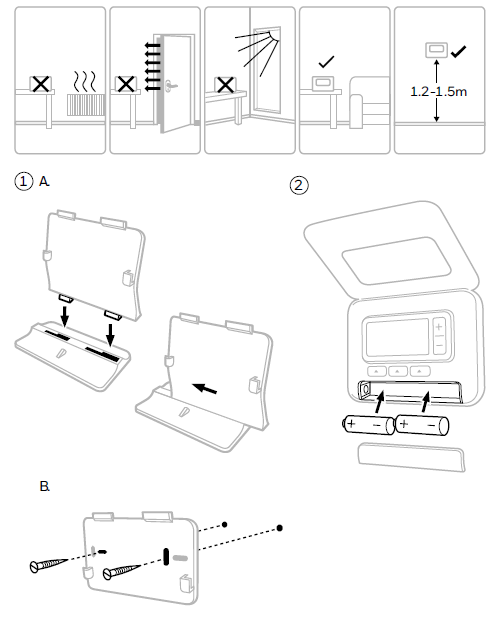 Parameters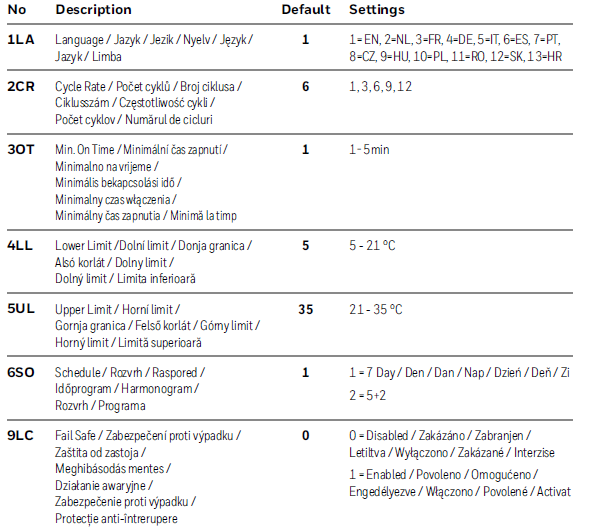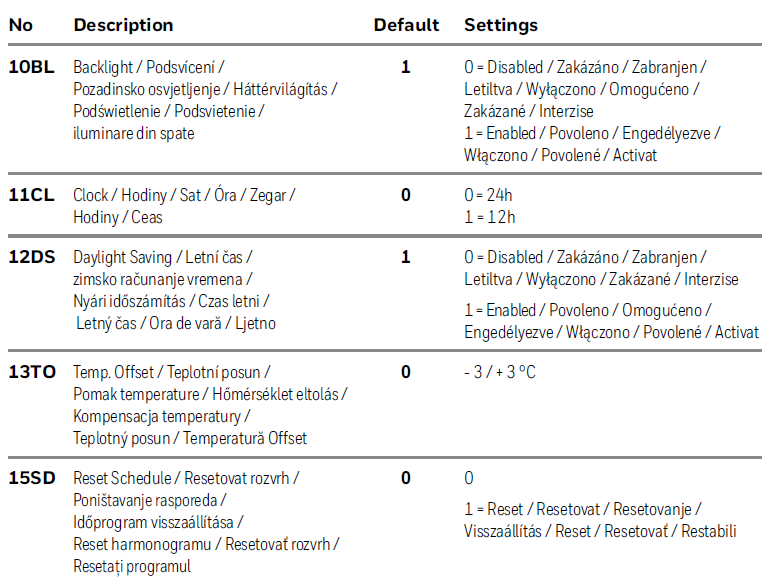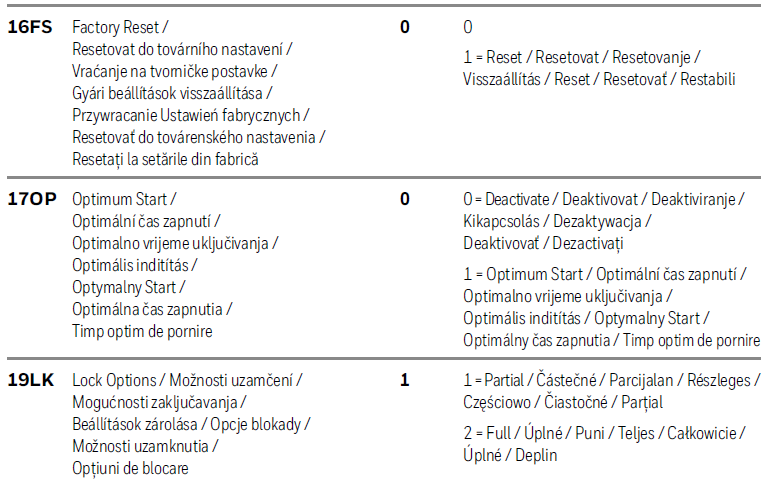 Hereby, Bk-electronic GmbH declares that the radio equipment T3R Thermostat is in compliance with Directive 2014/53/EU. The full text of the EU Declaration of Conformity is available at the following Internet address: http://hwllhome.co/DoC
RF (868MHz)
Receiver Category 2
Max RF Power: 25mW
868–868.6MHz (868.3MHz)
WEEE Directive 2012/19/EU
At the end of the product life dispose of the packaging and product in a corresponding recycling center. Do not dispose of the unit with the usual domestic refuse. Do not burn the product.