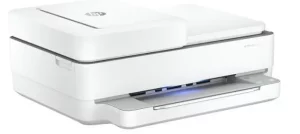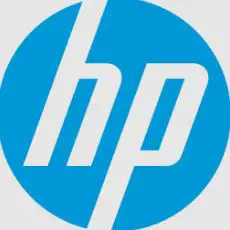 hp ENVY Pro 6400 All-in-One Mobile Printer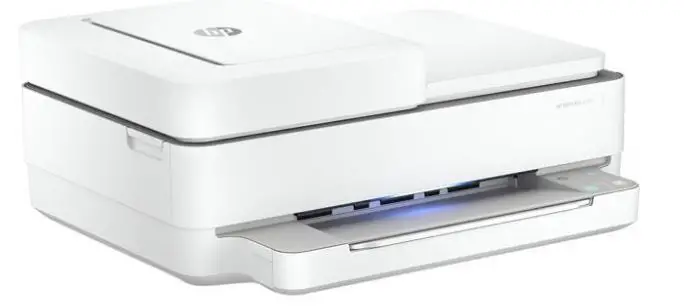 Remove and discard all packaging, tape, and cardboard.
Plug in to automatically power on. Wait until the printer lighting is purple and continue to step 2.
install the required HP Smart software from 123.hp.com or your app store on a computer or mobile device.
Follow instructions in HP Smart to connect the printer to a network and finish setup.
If connecting the printer to Wi-Fi, your computer or mobile device must be near the printer during the setup. See Reference Guide for Wi-Fi troubleshooting and tips.
Get help with the setup: hp.com/support/printer-setup