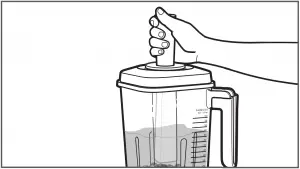 GET
DISCOVER MORE
AT
For exciting recipes, demo videos, product registration, and more, our quick start page has what you need to help you get the most from your new product.




KitchenAid.com | KitchenAid.ca | USA: 1.800.541.6390 | Canada: 1.800.807.6777

W10874752B
KSB7068
10/16
®/™ © 2016 KitchenAid. All rights reserved. Used under license in Canada.
GET STARTED
QUICK START GUIDE
The KitchenAid® Pro Line® Series Blender allows you to customize your blending for any recipe you make, with the turn of a dial.
For complete instructions and videos, go online to kitchenaid.com/quickstart.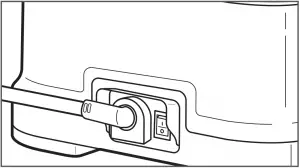 1. Flip power switch on the back of the blender base to the On (I) position.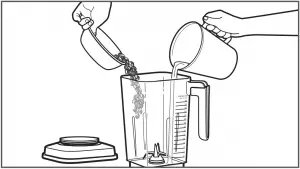 2. Put the items to blend into jar, in this order: liquids, soft foods, leafy greens, and ice or frozen items.
NOTE: Do not fill blender jar past the top-most measurement mark.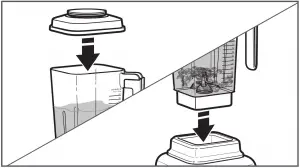 3. With ingredient-measuring cap firmly in place, secure lid on the blender jar. Next, place blender jar on the base so it is fully aligned on the jar pad.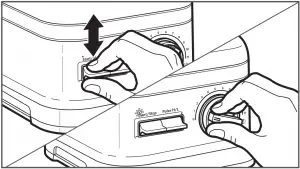 4. Flip the START/STOP switch up or down to start blending. Once status indicator light turns a solid white, turn control dial to your desired speed.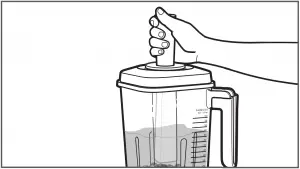 5. To use the Flex Edge tamper while blending, leave lid in place and remove ingredient-measuring cap. Stir or press contents down towards the blade.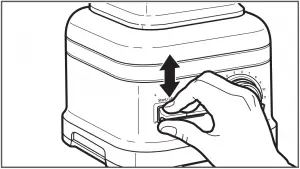 6. After blending, flip the START/STOP switch up or down. Allow Blender to stop completely before removing lid and pouring your blended ingredients.