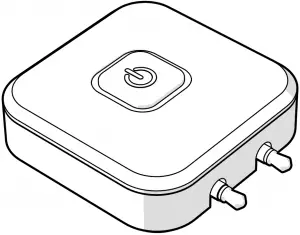 Airplane Bluetooth® Transmitter
to stream audio to your Bluetooth® headphones
BTTR400BK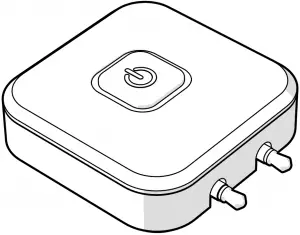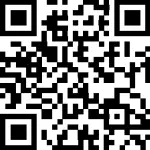 A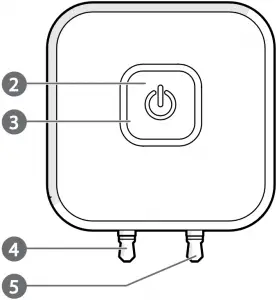 B

Quick start guide
Airplane Bluetooth® Transmitter BTTR400BK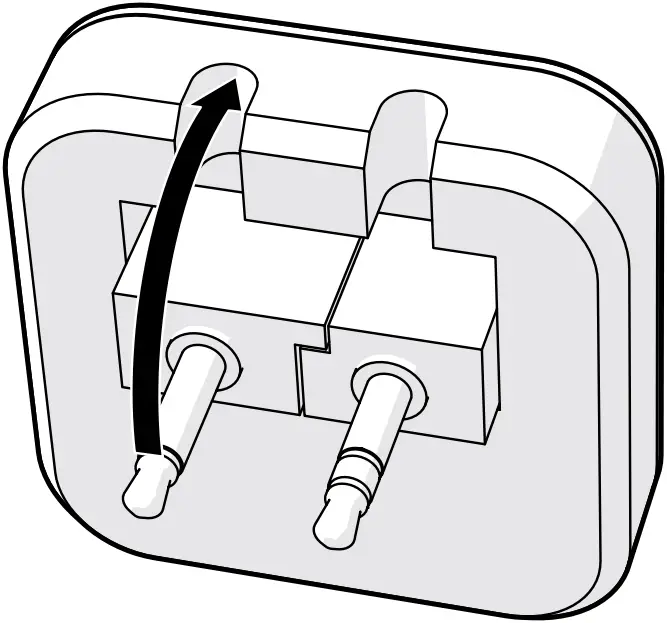 For more information see the extended manual online: ned.is/bttr400bk
Intended use
The BTTR400BK can be plugged into the audio output in an airplane to transfer audio to your wireless Bluetooth headphones.
The product is intended for indoor use only.
The product is not intended for professional use.
Any modification of the product may have consequences for safety, warranty and proper functioning.
Specifications
Product
Airplane Bluetooth® Transmitter
Article number
BTTR400BK
Dimensions (l x w x h)
46.5 x 45 x 14 mm
Weight
24 g
Power input
5 VDC ; 1 A
Battery type
Lithium-Polymer
Battery capacity
200 mAh
Maximum play time
5 hours
Maximum charging time
2 hours
Standby time
Up to 200 hours
Bluetooth® version
4.2
Frequency range
2402 – 2480 MHz
Maximum transmission power
2 dBm
Supported protocols
A2DP, AVRCP
Connections
3.5 mm stereo input
3.5 mm mono input
Micro USB
Main parts (image A)
1 Micro-USB charging port 4 3.5 mm mono jack
2 Multifunction button 5 3.5 mm stereo jack
3 Indicator LED 6 USB power cable
5
Safety instructions

WARNING
Ensure you have fully read and understood the instructions in this document before you install or use the product. Keep this document for future reference.
Only use the product as described in this document.
Do not use the product if a part is damaged or defective. Replace a damaged or defective product immediately.
Do not drop the product and avoid bumping.
This product may only be serviced by a qualified technician for maintenance to reduce the risk of electric shock.
Disconnect the product from the power source and other equipment if problems occur.
Do not expose the product to water or moisture.
Do not expose cells or batteries to heat or fire. Avoid storage in direct sunlight.
In the event of a cell leaking, do not allow the liquid to come in contact with the skin or eyes. If contact has been made, wash the affected area with copious amounts of water and seek medical advice.
Do not leave a battery on prolonged charge when not in use.
After extended periods of storage, it may be necessary to charge and discharge the cells or batteries several times to obtain maximum performance.
Read the manual carefully before use. Keep the manual for future reference.
Disconnect the power supply before making or breaking the connections to the battery.
During charging, the battery must be placed in a well-ventilated area.
To prevent possible hearing damage, do not listen at high volume levels for long periods.
Charging the product

Charge the battery completely before first use.
Plug the USB power cable A6 into the Micro-USB charging port A1.
Plug the other end of A6 into a USB power source.
While the product is charging, the indicator LED A3 lights up red.
When the product is fully charged the indicator LED A3 is off.
Plugging in the product (image B)
Plug the 3.5 mm mono jack A4 and the 3.5 mm stereo jack
6
A5 into an audio source with a double 3.5 mm audio jack output.


Flip up A4 to plug A5 into an audio source with a single 3.5 mm jack output.
Switching on the product
Press and hold the multifunction button A2 for 3 seconds to switch on the product.
Press and hold A2 again for 3 seconds to switch off the product.
The product automatically switches off when it is not paired within 5 minutes.
Pairing the product to Bluetooth® device
Switch on the product to activate pairing mode.
Enable Bluetooth on the device you want to pair.
A3 blinks blue to indicate the product is in pairing mode.
A3 lights up blue when pairing is successful.
Disconnecting the paired connection
Press A2 to disconnect from the paired device.
Press A2 again to enter pairing mode.
Cleaning the pairing memory
Double press A2 to clear paired devices and enter pairing mode.
Declaration of Conformity
We, Nedis B.V. declare as manufacturer that the product BTTR400BK from our brand Nedis®, produced in China, has been tested according to all relevant CE standards and regulations and that all tests have been passed successfully. This includes, but is not limited to the RED 2014/53/EU regulation.
The complete Declaration of Conformity (and the safety datasheet if applicable) can be found and downloaded via webshop.nedis.com/BTTR400BK#support
For additional information regarding the compliance, contact the customer service:
Web: www.nedis.com
E-mail: [email protected]
Phone: +31 (0)73-5991055 (during office hours)
Nedis B.V., de Tweeling 28
5215 MC 's-Hertogenbosch, the Netherlands
7


Nedis BV
De Tweeling 28, 5215 MC 's-Hertogenbosch
The Netherlands 02/20