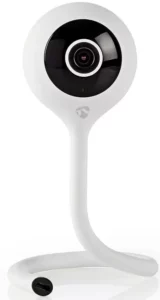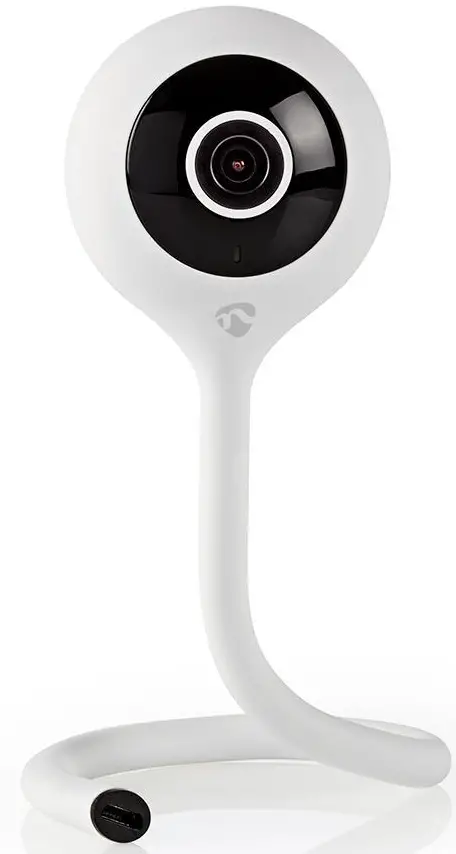 nedis Indoor IP camera User Guide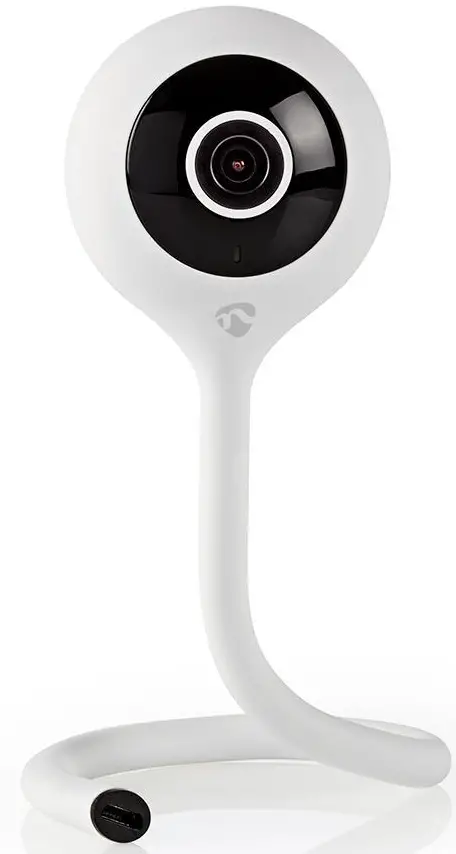 Description
Status indicator
Speaker
Reset button
Memory card slot (microSD)
Power input (Micro USB)
Climate sensor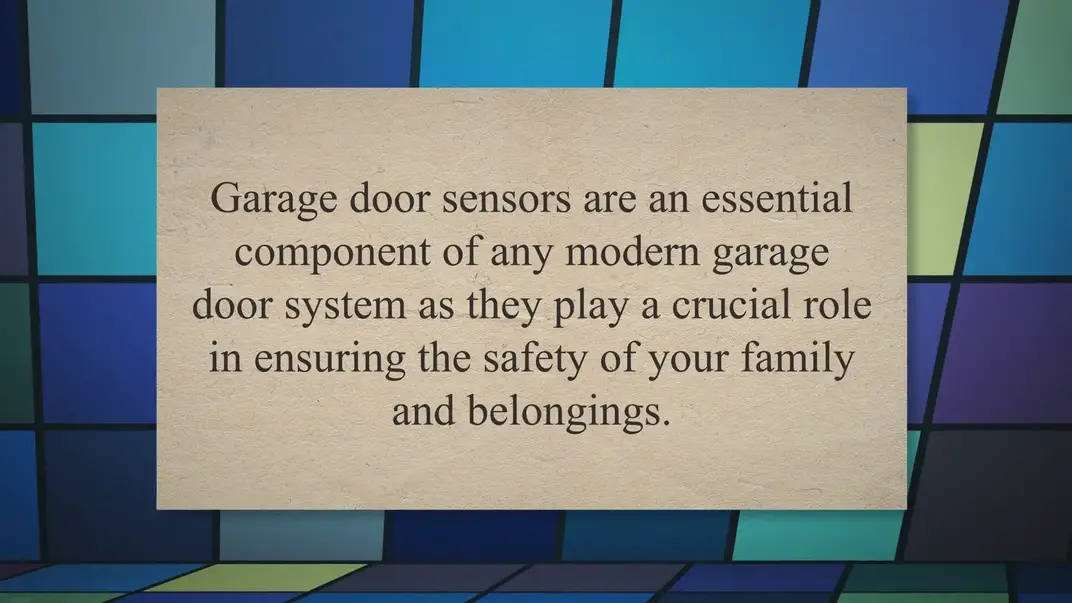 Use
Download and install the app "Nedis SmartLife" from Apple App Store or Google Play Store on your mobile device.
Launch the app "Nedis SmartLife".
Create a new account or log in to your existing account.
Tap "+" to add the device.
Select "Security Camera" from the list of products.
Insert the memory card into the memory card slot.
Plug in the climate sensor.
Use the USB cable to connect the power adapter to the device. Insert the mains plug of the power adapter into the wall socket.
If the status indicator does not flash: Press and hold the reset button for 6 seconds.
If the status indicator flashes: Confirm in the app.
Confrm the Wi-Fi network and password.
Enter the device name.
Note: The device name will also be used for push notifications.
Take one of these actions:

Bend the camera to make sure it remains in standing position.
Mount the mounting bracket to the required location using the screws or the double-sided adhesive tape. Clamp the camera into the mounting bracket.

If necessary, adjust the camera angle.
Safety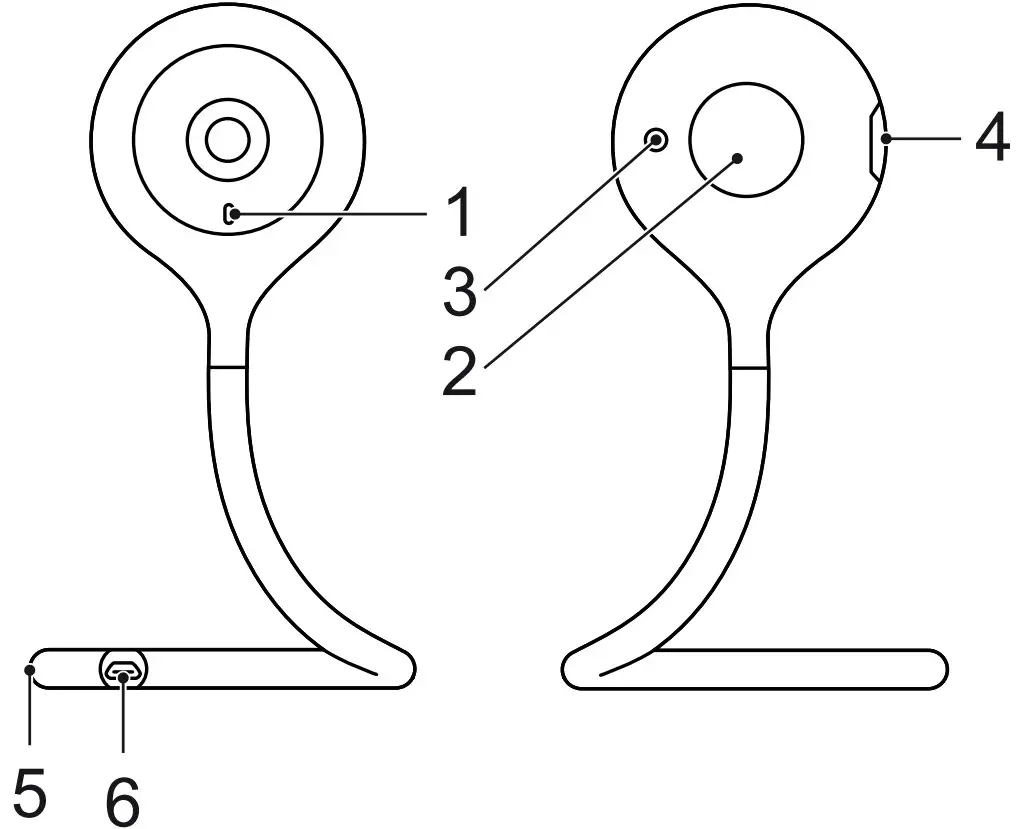 Caution: Risk of Electric Shock Dot Not Open

To reduce risk of electric shock, this product should only be opened by an authorized technician when service is required.
Disconnect the product from the mains and other equipment if a problem should occur.
Read the manual carefully before use. Keep the manual for future reference.
Only use the device for its intended purposes. Do not use the device for other purposes than described in the manual.
Do not use the device if any part is damaged or defective. If the device is damaged or defective, replace the device immediately.
The device is suitable for indoor use only. Do not use the device outdoors.
Do not expose the product to water or moisture.
Cleaning and maintenance
Warning!
Do not use cleaning solvents or abrasives.
Do not clean the inside of the device.
Do not attempt to repair the device. If the device does not operate correctly, replace it with a new device.
Clean the outside of the device using a soft, damp cloth.
Support
If you need further help or have comments or suggestions please visit www.nedis.com/support
Costumer Service
Tel: +31 (0)73-5993965
Email: [email protected]
Website: www.nedis.com/contact
NEDIS B.V.
De Tweeling 28
5215 MC 's-Hertogenbosch
THE NETHERLANDS