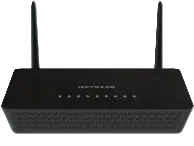 Data Sheet | R6220
AC1200 Smart WiFi Router
Performance and Use
AC1200 – 300+900Mbps speeds
For up to 20 devices and 1200 square foot coverage
Nighthawk® App–Easily set up and monitor your home network
880MHz processor delivers high-performance connectivity
USB 2.0 port–Wirelessly access & share USB hard drive
Great for 4K streaming, online gaming, and smart home devices
Ultimate connectivity for latest dual band WiFi devices such as smartphones, tablets, smart TVs, and more
Overview
The NETGEAR AC1200 Smart WiFi Router is an incredibly fast router delivering AC1200 WiFi and Gigabit Ethernet speeds. External antennas provide improved WiFi coverage for larger homes. This router offers 3x faster speed than similar 802.11n and more reliable streaming for mobile phones and tablets. It delivers the speed and reliability needed for applications such as lag-free multiple HD video streaming, multi-player gaming, ultra-fast speed and a secure and reliable connection to the Internet. Compatible with next-generation WiFi devices and backward compatible with 802.11 a/b/g/n devices, it enables HD streaming throughout your home. With up to 300+900Mbps speed and simultaneous dual-band WiFi technology, it avoids wireless interference, ensuring top WiFi speeds and reliable connections. These technologies also provide ultimate connectivity for the latest dual-band mobile devices like iPads and iPhones. The 880MHz processor delivers high-performance connectivity, while the USB 2.0 port provides wireless access and sharing of USB hard drives.
Speed
Speed makes HD video better. Speed makes online gaming awesome. Speed makes all your devices really go. And anyplace you need speed, with NETGEAR you got it. Extreme download speeds up to 300+900Mbps. Next-generation 11ac WiFi with dual-band technology providing whole home coverage with Gigabit wired and wireless connection. Everything you need for a fast, fast, fast connected home.

EXTREMELY FAST WIFI–Up to 300+900Mbps
WiFi Range
Homes come in all shapes and sizes. The NETGEAR AC1200 Smart WiFi Router with high-power external antennas provides WiFi connectivity throughout your home for all your Internet-enabled devices.

BETTER RANGE–WiFi coverage throughout your home
Reliable Connections
Stay connected–with your devices, your media, and your friends. Simultaneous dual band WiFi provides two separate WiFi networks–2.4GHz for legacy devices and 5GHz which is less interference-prone for media streaming. The advanced QoS technology provides higher priority for media streaming, which gives you smoother HD video streaming and low-latency online gaming.

SIMULTANEOUS DUAL BAND WIFI–Reduces interference for better connections to more WiFi devices


ADVANCED QOS–Optimized for smooth HD streaming & gaming
Sharing
Relive memories and share them with others. Find photos, videos and music stored on a shared USB hard drive and enjoy them on your DLNA TV right from your couch. If it's secure and shared storage access you want NETGEAR has easy ways to do it.
Ease Of Use Start enjoying your new device faster than ever. NETGEAR wants to make sure installation and management is simple & easy, so you can connect quickly & make sure you stay that way!

DLNA®–Find & play your media on DLNA TVs & game consoles


READYSHARE® USB ACCESS–Wirelessly access & share USB hard drives via one (1) USB port
Ease Of Use
Start enjoying your new device faster than ever. NETGEAR wants to make sure installation and management is simple & easy, so you can connect quickly & make sure you stay that way!
EASY INSTALL—Easy setup for iPad®, tablets & smartphones


NIGHTHAWK® APP —Easily set up and monitor your home network


PUSH 'N' CONNECT —Easy push button WiFi connections (WPS)


WIFI & POWER ON/OFF—Convenient power savings
Security
Ensure your privacy & keep your family safe while online. NETGEAR has you covered.
GUEST NETWORK ACCESS—Separate & secure access for guests


SECURE WIFI CONNECTIONS—Standards-based WiFi Security (802.11i,128-bit AES encryption with PSK)


PERSONAL FTP SERVER—Customized free URL to create FTP server
Nighthawk® App
The Nighthawk® App makes it easy to set up your router and get the most out of your WiFi. With the app, you can install your router in few steps—just connect your mobile device to the router network and the app will walk you through the rest. Once set up, you can use the intuitive dashboard to pause the Internet on your connected devices, run a quick Internet speed test, and much more!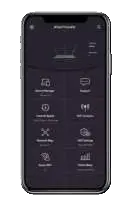 Anywhere Access—Easily monitor your home network anytime, anywhere
Internet Speed Test—Check the broadband speeds from your service provider
Pause Internet—Pause the Internet to any device
Traffic Meter—Track Internet data usage
Guest Networks—Setup separate WiFi access for guests
Quick Setup—Get connected in just minutes
Get it at nighthawk-app.com


Connection Diagram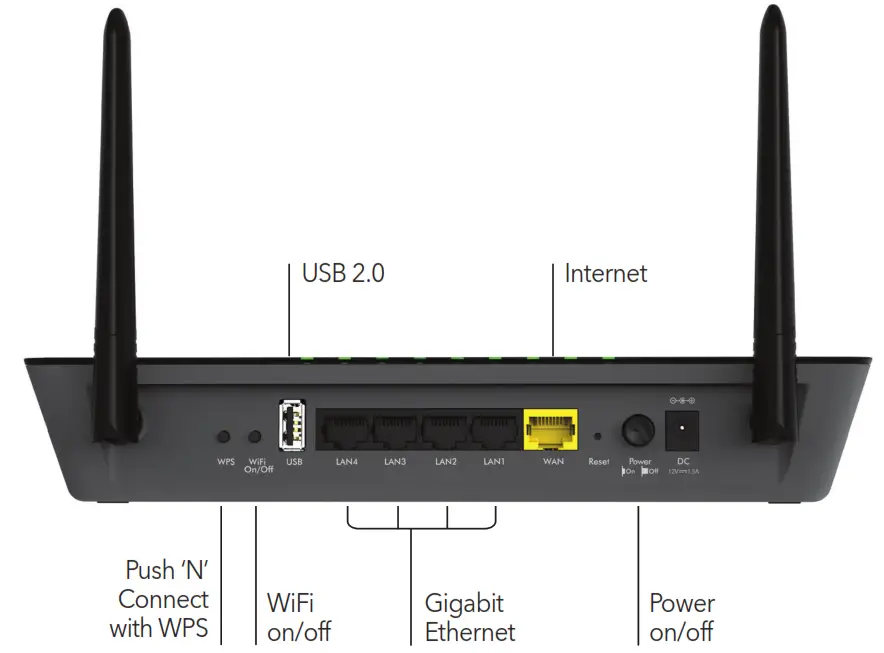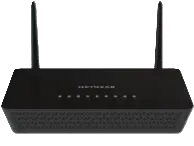 Package Contents
AC1200 Smart WiFi Router (R6220)
Ethernet cable
Quick start guide
Power adapter, localized to country of sale
Physical Specifications
Dimensions: 239.65 x 181.45 x 40.6 mm (9.43 x 7.14 x 1.59 in)
Weight: 385 g (0.84 lb)
Technical Specifications
AC1200 (300+900Mps)†
Simultaneous Dual-Band WiFi—2.4 & 5 GHz
WiFi transmitters/receivers (Tx/Rx) – 2×2 (2.4GHz) + 2×2 (5GHz)
Powerful 880MHz processor
WiFi Boost with high-power radio amplifiers
Memory: 128 MB flash and 128 MB RAM
Advanced Quality of Service (QoS)
IPv6 Support (Internet Protocol Version 6)
Standards
One (1) USB 2.0 port
IEEE® 802.11 b/g/n 2.4GHz
IEEE® 802.11 a/n/ac 5GHz
Five (5) 10/100/1000Mbps (1 WAN and 4 LAN) Gigabit Ethernet ports with auto-sensing technology
Security
Standards-based WiFi Security (802.11i, 128-bit AES encryption with PSK)
Double firewall protection (SPI and NAT firewall)
Denial-of-service (DoS) attack prevention
Free custom URL using NETGEAR Dynamic DNS service
System Requirements
Microsoft® Windows® 7, 8, 10, Vista®, XP®, 2000, Mac OS®, UNIX®, or Linux®
Microsoft® Internet Explorer® 5.0, Firefox® 2.0, Safari® 1.4, or Google Chrome™ 11.0 browsers or higher
Use laptop with 2×2 300Mbps adapters like Centrino® 6205/6235, 3×3 450Mbps adapters like Centrino® 6300/5300, or 802.11ac adapter like NETGEAR A6210 for maximum performance
Warranty
Support
90-day complimentary technical support following purchase from a NETGEAR authorized reseller.
Join the NETGEAR Community Forum. Visit http://community.netgear.com
This product comes with a limited warranty that is valid only if purchased from a NETGEAR authorized reseller.
*90-day complimentary technical support following purchase from a NETGEAR authorized reseller.
†Maximum wireless signal rate derived from IEEE® 802.11specifications. Actual data throughput and wireless coverage will vary and be lowered by network and environmental conditions, including network traffic volume, device limitations, and building construction. NETGEAR makes no representations or warranties about this product's compatibility with future standards. Up to 1200Mbps wireless speeds achieved when connecting to other 802.11ac 1200Mbps devices. NETGEAR, the NETGEAR Logo, ReadySHARE, and Nighthawk are trademarks of NETGEAR, Inc. Mac, Mac OS, iPad, and the Mac logo are trademarks of Apple Inc. App Store is a service mark of Apple Inc., registered in the U.S. and other countries. Google Play and the Google Play logo are trademarks of Google LLC. Any other trademarks mentioned herein are for reference purposes only.
NETGEAR, Inc. 350 E. Plumeria Drive, San Jose, CA 95134-1911 USA, www.NETGEAR.com/support
D-R6220-8