If you own a onn Medium Rugged Speaker (with the model number BM2022) then you may need this user guide. It contains information such as Bluetooth pairing and charging the device safely.

onn BM2022 Medium Rugged Speaker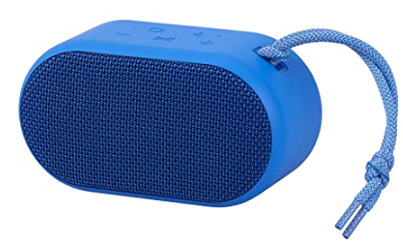 What's in the Box?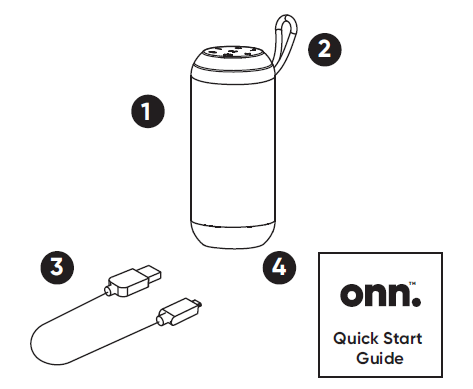 Bluetooth Speaker
Strap
Charging Cable
Quick Start Guide
Get to Know Small Rugged Speaker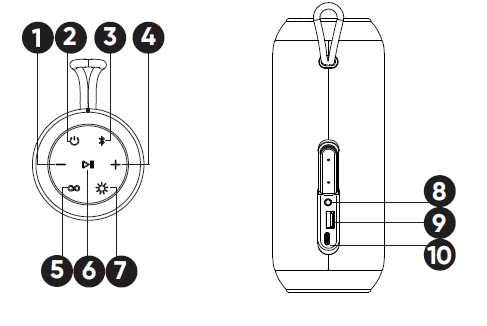 Volume –
Power
Bluetooth
Volume +
broadcast
Play / Pause
Light
AUX port
USB-A
Charging port
Power on/off and Bluetooth Pairing
Press the button for 2s to turn on or turn off.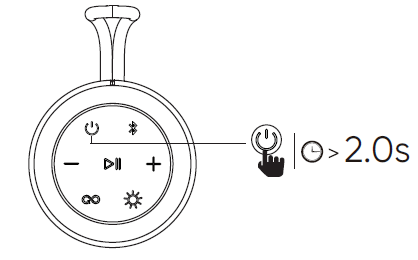 Short press " " button to activate the Bluetooth device. Use your phone to search the device's pairing name " onn. Rugged Speaker L ", click pairing name for connection and pairing.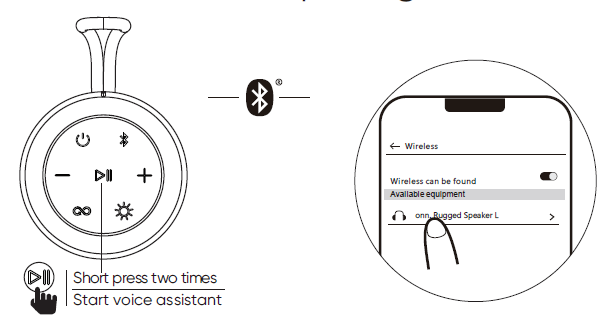 Play music
Short press "<" button to execute play and pause.
Short press volume "+" to increase volume.
Long press volume "+" to next song.
Short press volume "-" to reduce volume.
Long press volume "-" to previous song.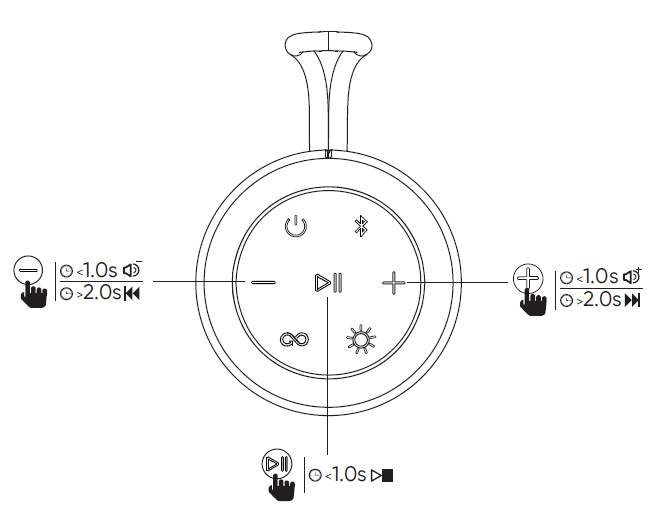 Answer/End/ Reject a call
Short press "DI" button to answer incoming calls
Short press "Dl" to end the call.
Long press "DI" button for 3s to reject a call.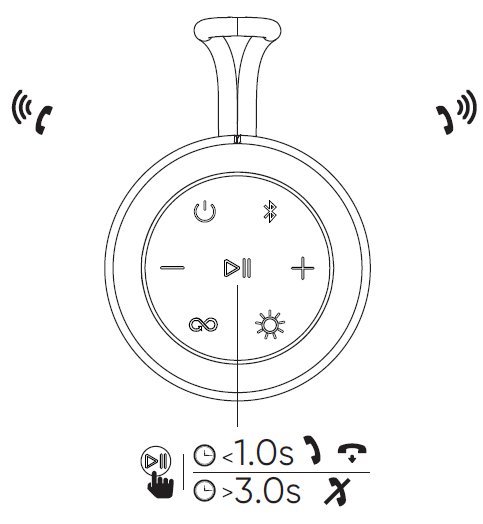 Pairing two speakers together
Power on two speakers at the same time, and wait for prompt tone " Searching for connection " from both speakers. Then and long press "oo" button for 3s to enter TWS pairing mode. You will hear " left channel, right channel " and now the two speakers are paired. Use your mobile device to pair with the primary speaker by Bluetooth pairing method, you are now able to play audio in unison using your mobile device. In addition, press "oo" button two times will disconnect the TWWSs. hoose one of the speakers as primary,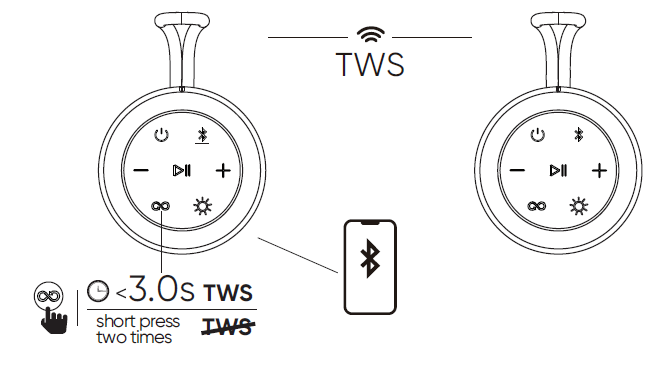 Clear pairing records and reset speaker
Press " "Dr' for 3s, all pairing records will be cleared and restore default volume.
Press "for 10s, The speaker can be reset.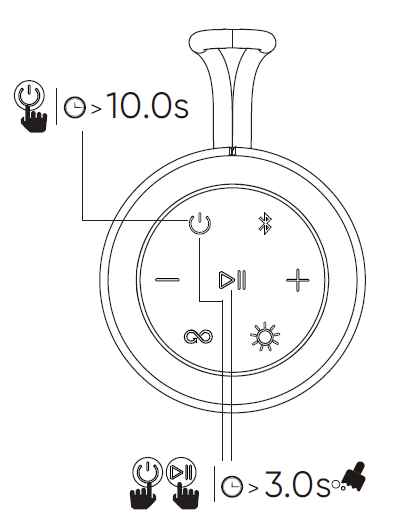 Charging and connecting outside audio
To preserve battery lifespan, fully charge at least once every 45 days. It takes about four hours to fully charge.
Need help?
We're here for you every day from 7 a.m. – 9 p.m. CST. Gve us a call at 1-888-516-263
FCC WARNING
Changes or modifications to this unit not expressly approved by the party responsible for compliance could void the user's authority to operate the equipment.
NOTE: This equipment has been tested and found to comply with the limits for a Class B digital device, pursuant to Part 15 of the FCC Rules. These limits are designed to provide reasonable protection against harmful interference in a residential installation. This equipment generates, uses and can radiate radio frequency energy and, if not installed and used in accordance with the instructions, may cause harmful interference to radio communications. However, there is no guarantee that interference will not occur in a particular installation. If this equipment does cause harmful interference to radio or television reception, which can be determined or more of the following measures:
Reorient or relocate the receiving antenna.
Increase the separation between the equipment and receiver.
Connect the equipment into an outlet on a circuit dlifferent from that to which the receiver is connected.
Consult the dealer or an experienced radio/TV technician for help.
This device complies with Part 15 of the FCC Rules. Operation is subject to the following two conditions:
this device may not cause harmful interference, and
this device must acoept any interference received, including interference that may cause undesired operation.