Using this onn Wireless Earphones (serial number CE2128B) user guide you can learn all about your new earbuds. It contains information on how to pair them using Bluetooth as well as controlling music playback and answering phone calls.

CE2128B Wireless Earphone
Specifications
Model: AAWHT100069415
Speaker Diameter: 013mm
Charging Cable: USB A-C 254mm(minimum)
22 hours of total playtime(with charging case)
1PX4 waterproof rating for earphones, not for charging case
Both earphones will auto-pausing when you remove them from your ears. When you place earphones back into your ears, the music will auto-play.
Reset button - When opening the case lid and long press, re-set the button for 10 seconds, it can clean pairing records.
What's in the Box?
Check to make sure you have everything below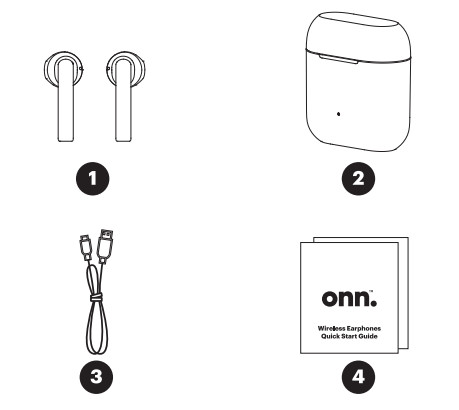 Earphones x 1 pair
Charging case x1
USB A-C x1
Quick Start Guide x1
First Time Setup

Step 1:
Put earphones into the charging case and close the lid for initial activation.

Step 2
Open charging case lid to auto power-on and auto TWS pair.
Step 3:
Connect to your device through Bluetooth wireless technology, search for the entry "onn. TWS Noodle"
Power On/Power off/Pairing mode
Power On
Open the charging case lid, earbuds will auto-power on and connect to the last paired device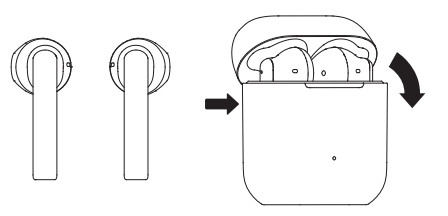 Place earbuds back into the charging case and close the lid, earbuds will charge and disconnect the paired device, after fully charged, earbuds will power off
Press & Hold for 5 seconds, earbuds will be manually Power on/Power off (If you are carrying earbuds without a charging case)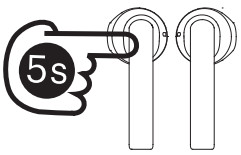 Pairing mode
If you want to pair with another device, please turn off Bluetooth from your last paired device if it is nearby, then open the charging case lid for pairing, it takes about 12 seconds to enter AG pairing.
Enjoy your music and Accept a call
Earphones charging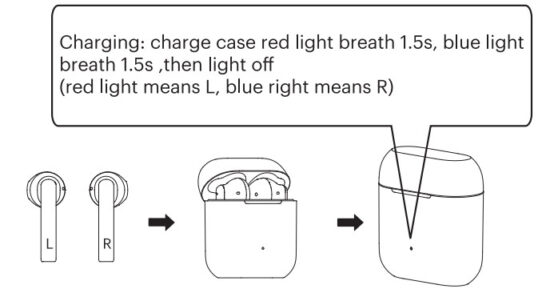 Case charging