This is the online version of the manual for the Universal Remote Control MP2000 by manufacturer Arris. You can find all sorts of information relevant to the universal remote control in it including a list of the programmable codes to pair it with your TV or device.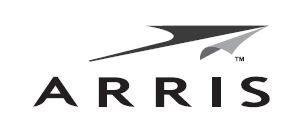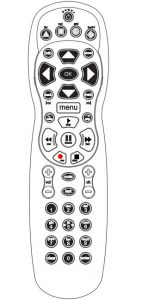 ARRIS MP2000 Universal Remote Control
Overview
The ARRIS MP2000 2 device Universal remote control is designed specifically for the ARRIS MEDIA PLAYER. This remote control also contains a universal TV and Audio library and is programmable to operate the Volume and Power of your TV or Audio device.
This remote requires 2 "AA" Alkaline batteries (included) and simple programming of your TV or Audio device. For best results, please read all instructions in this user manual before attempting to program your TV and/or Audio device.
Installing Batteries
Pull back the remote control's battery cover and remove it.
I Insert the two (2) supplied AA batteries according to the + and – marks in the battery case.
Push the battery cover back into place.
Test the unit by pressing any button.
I If batteries are inserted correctly, the Power button will flash red.
NOTE: When batteries need replacement, the remote control will stop operating. Replace the old batteries with new "AA" alkaline batteries.
Functional Key Chart