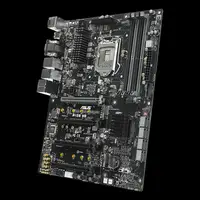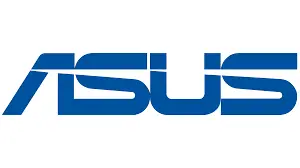 LASYSTEMS – Brusselsesteenweg 208 – 1730 Asse – Belgium
Phone: +32-2-4531312 – Fax: +32-2-4531763
E-mail: [email protected]
ASUS P10S WS server/workstation motherboard (90SB05T0-M0EAY0)
P10S WS, 4 DIMM's DDR4 2133MHz, PCIe 3.0 x16, LGA1151, 10Gb/s, SATA 6Gb/s, HDMI, DisplayPort, DVI-D, VGA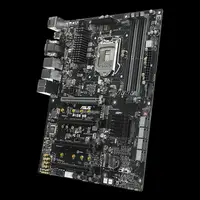 Price details:
Price excl. VAT: 196.95 €
Eco fees: 0.07 €
VAT 21 %: 41.37 €
Product details:
Product code: 90SB05T0-M0EAY0
EAN: 4712900268348
Manufacturer: ASUS
238.39 €
* VAT included
Optimized for Professional Workstation Builds
Optimized integrated graphic power supported latest API
Quad PCIE3.0 x16 slots for flexible extended add-on cards
Drive three independent displays simultaneously with HDMI, DisplayPort, DVI-D, VGA ports
Performance increasing and data redundancy with Dual M.2 by SATA mode
The latest 10Gb/s USB 3.1 is on board for high transfer speed
Optimized integrated graphic power supported latest API
The P10S WS features Intel® Socket 1151 with the C236 chipset specially-designed for workstations. It supported the latest API software like DirectX 3D 2015, OGL 4.4, OpenGL ES 3.0, and OpenCL2.1. ISV application testing and certification with integrated graphics cores on E3-1200 v5 processors are perfect for entry-level workstations and software such as Autodesk AutoCAD, Autodesk Maya, and Adobe After Effects CC, etc. The P10S WS is your best choice for DIY workstation builds that rivals top-tier pre-built workstations.
Quad PCIE3.0 x16 slots for flexible extended add-on cards
P10S WS supports AMD® Quad-GPU CrossFireXTM Technology via dual x16 slots up to x16 link. And quad flexible x16 slots can extend add-on cards, such as graphic cards, RAID cards, LAN cards, and Profession VGA cards, which is the perfect choice for operating conveniently.
Drive three independent displays simultaneously
P10S WS is equipped for total display flexibility, with HDMI, DisplayPort, DVI-D, and VGA connectivity all built into the board. With a compatible latest-generation Intel® process, you'll be able to connect and drive three independent displays simultaneously – great for multitasking, and even better for productivity.
Performance increasing and data redundancy with Dual M.2 by SATA mode
P10S WS dual M.2 sockets provide the flexibility to enable top-flight performance or data redundancy on SATA mode. In performance-maximizing RAID 0 configurations, P10S WS writes up to 40% faster than a single-drive M.2 setup and an astonishing 84% quicker for reading operations. Or, for total reassurance, pair your M.2 devices into a RAID 1configuration for instant data redundancy.
Platinum-Grade Power Efficiency
P10S WS is engineered with hand-chosen components to reach platinum-grade power efficiency – which reduces temperatures and switching loss from CPU. The energy-efficient, technologies include:
Ultra-durable 12K solid capacitors
Beat Thermal Choke III
ASUS Digi+ voltage-regulator Module (VRM)
Built-in Dual Intel I210 Server-Class Gigabit LAN
For more reliable networking, the P10S WS features the latest server class built-in dual Intel® Gigabit LAN. This leads to lower CPU utilization and temperature, achieving outstanding performance as well as better support for diverse operating systems.
Intel® C236 Express Chipset
The Intel® C236 Express is the latest single-chipset design, supporting the new socket LGA1151 Intel® Core i7/i5/i3 6th
generation processors and Intel® Xeon® E3-1200 v5 server processors. It improves performance by utilizing serial point-to-point links, allowing for increased bandwidth and stability. Additionally, the C236 comes with eight SATA 6Gb/s ports for faster data retrieval, doubling the bandwidth of current bus systems. It also supports Intel's iGPU integrated graphics.
Main specifications:
Design
Motherboard form factor:
ATX
Component for:
PC
Processor
Processor manufacturer:
Intel
Processor socket:
LGA 1151 (Socket H4)
A number of processors supported:
1
Memory
Supported memory types:
DDR4-SDRAM
Supported memory clock speeds:
2133 MHz
A number of DIMM slots:
4
Maximum internal memory:
64 GB
Supported DIMM module capacities:
1GB,2GB,4GB,8GB,16GB
Non-ECC:
Y
Memory channels:
Quad
Storage controllers
Hard drive interface:
Serial ATA
RAID levels:
0,1,5,10
RAID support:
Y
Internal I/O
USB 2.0 connectors:
3
A number of chassis fan connectors:
1
TPM connector:
Y
A number of SATA III connectors:
8
EPS power connector (8-pin):
Y
CPU fan connector:
Y
Clear CMOS button:
Y
ATX Power connector (24-pin):
Y
USB 3.0 (3.1 Gen 1) connectors:
3
Back panel I/O ports
USB 2.0 ports quantity:
4
VGA (D-Sub) ports quantity:
1
Ethernet LAN (RJ-45) ports:
2
USB 3.0 (3.1 Gen 1) Type-C ports quantity: USB 3.1 (3.1 Gen 2) Type-A ports quantity: Headphone outputs:
1
Microphone in:
1
DVI-D ports quantity:
1
COM ports quantity:
Y
USB 2.0 ports quantity:
1
VGA (D-Sub) ports quantity:
1
Performance
Motherboard chipset:
Intel C236
Audio output channels:
8.1 channels
Trusted Platform Module (TPM):
Y
Processor special features

Intel® Clear Video HD Technology (Intel® CVT HD):

Expansion slots
PCI Express x16 (Gen 3.x) slots:
4
Networking
Ethernet LAN:
Y
Wi-Fi:
N
Ethernet interface type:
10 Gigabit Ethernet, Gigabit Ethernet
LAN controller:
Intel I210
Weight & dimensions
Y Width:
305 mm
Depth:
244 mm
Packaging content
User guide:
Y
BIOS
BIOS type:
EFI AMI
BIOS memory size:
16 MB
ACPI version:
5.0a
PLEASE NOTE: Every effort has been made to ensure the accuracy of all information contained herein. Lasystems makes no warranty expressed or implied with respect to
the accuracy of the information, including price, editorials, or specifications. A system or its suppliers shall not be liable for incidental, consequential or special damages arising from, or as a result of, any electronic transmission or the accuracy of the information contained herein, even if Lasystems has been advised of the possibility of such damages. Product and manufacturer names are used only for the purpose of identification.