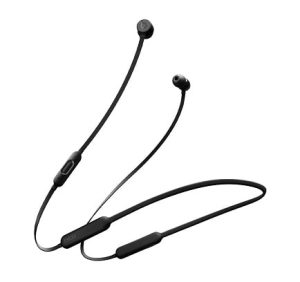 BeatsX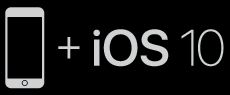 To connect to iPhone with iOS 10 or later follow steps 1–3. For all other devices see the back of this guide.
TURN ON BLUETOOTH®
Swipe up from the bottom of the screen and tap the Bluetooth icon.
CONNECT BEATSx
Press power button for 1 second. Hold near unlocked iPhone, then follow onscreen instructions.

START LISTENING
Your BeatsX is now connected and ready to use.

USE WITH YOUR OTHER APPLE DEVICES
BeatsX now works with your other devices signed into iCloud. Select BeatsX in Control Center (iOS) or menu bar (macOS).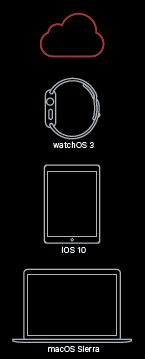 REMOTETALK CONTROLS
Control music, manage calls and adjust volume with RemoteTalk cable.

WIRELESS SETUP FOR OTHER DEVICES*
Press power button for 5 seconds. On your device, go to Bluetooth settings and choose BeatsX.
*iOS 9 or earlier, AndroidTM and other select mobile devices.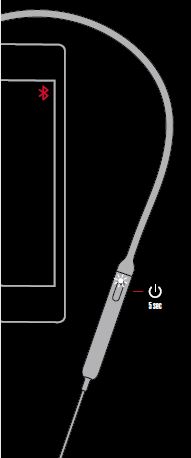 EARTIPS FOR OPTIMAL FIT and SOUND
Choose the eartips which provide a snug and comfortable for optimal audio performance. To remove, grasp the eartip and gently pull away from the earbud. Replace by gently pushing the eartip onto the earbud until secure.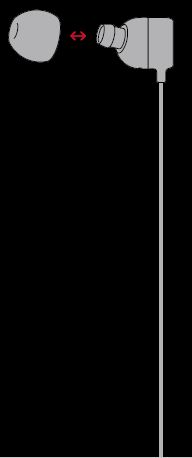 SECURE-FIT WINGTIPS
Use secure- t wingtips for added stability. Apply wingtip over earbud and replace eartip. Place eartip in ear and rotate earbud backwards until the wingtip rests comfortably and securely against the back of the ear.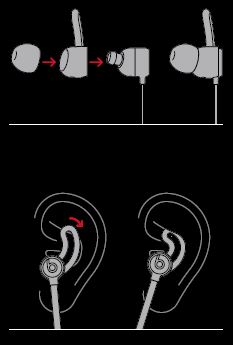 CHARGE
Using a Lightning cable, plug in headphones to charge.


© 2016 Apple Inc. All rights reserved. Model: A1763. ZM034-01438-A.
The b logo, beats, beatsx, and RemoteTalk are trademarks of Beats Electronics, LLC. Apple, iCloud, iPhone, Lightning, macOS, and watchOS are trademarks of Apple Inc., registered in the U.S. and other countries.
Android is a trademark of Google Inc. The Bluetooth® word mark and logos are registered trademarks owned by Bluetooth SIG, Inc. and are used under license. IOS is a trademark of Cisco and is used under license.